'The Pioneer Woman' Ree Drummond Says Her Pizza Dough Salad Bowl Is '1 of the Most Fun Things We've Made'
Find out how you can make 'The Pioneer Woman' Ree Drummond's fun and easy Pizza Dough Salad Bowl.
If salads have become unimaginative and boring for you, The Pioneer Woman host Ree Drummond's got you covered with her Pizza Dough Salad Bowl.
It's a crunchy pizza dough bowl with all your pizza fixings in the bread bowl, and according to Drummond, it's a fun, tasty dinner that's a cinch to make.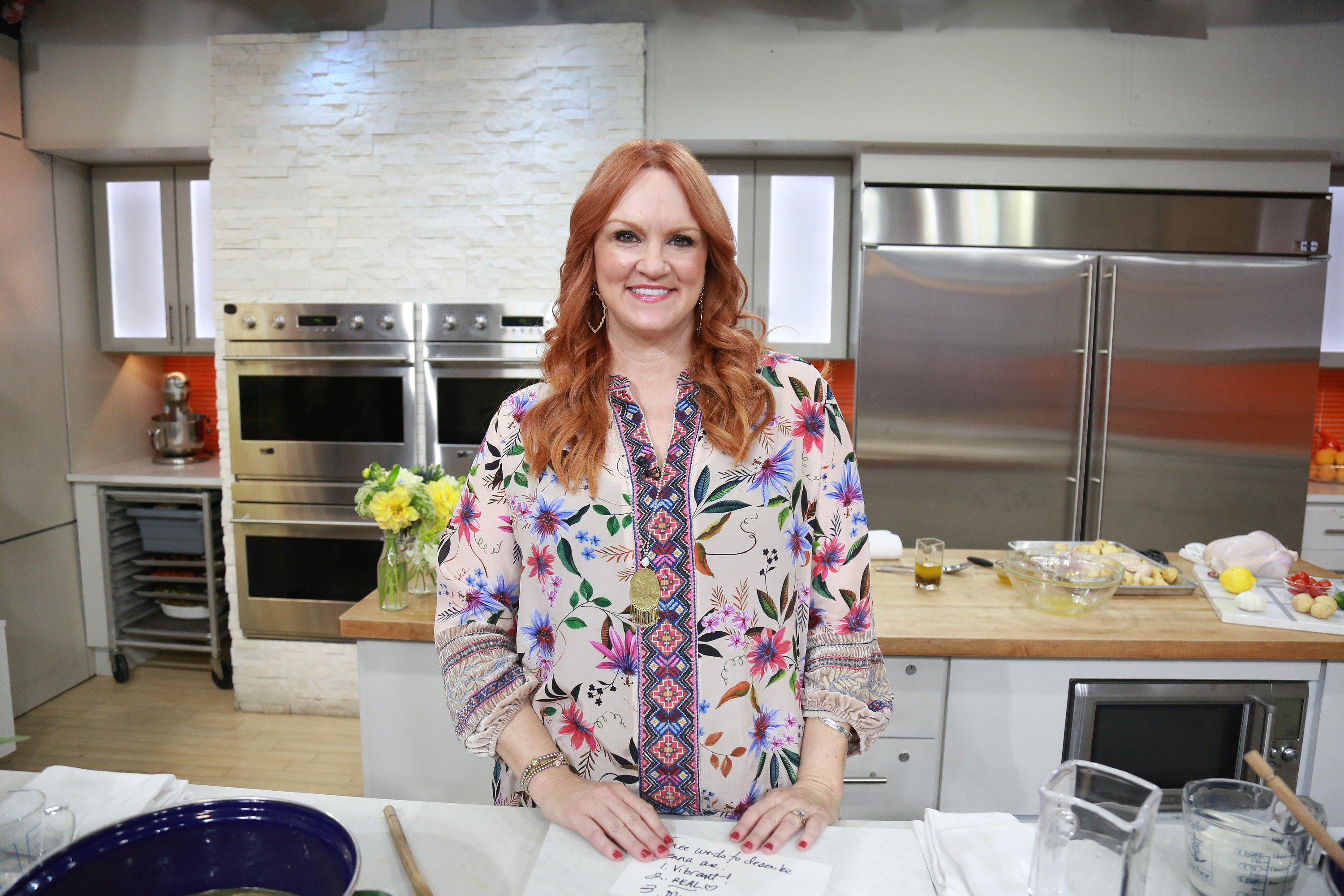 What you'll need to make Drummond's Pizza Dough Salad Bowl
In order to make the pizza dough bowl, Drummond says you'll need flour, nonstick cooking spray, butter, garlic powder, and as a shortcut, one pound of store-bought pizza dough.
For the dressing, required ingredients are olive oil, red wine vinegar, Dijon mustard, and oregano.
And for the salad itself, the Pioneer Woman chef calls for romaine lettuce, black olives, green olives, roasted red peppers, salami, cubed mozzarella cheese, and fresh basil.
To make the recipe you'll need of course, an oven, a 10-inch oven-safe metal bowl, and a pastry brush.
Food Network's Instagram account says of the recipe, "@thepioneerwoman takes salad to the next level by serving it in an easy, crispy pizza dough BOWL!"
Fans were already showing the love for the unique dish. "The fact that it's not perfect around the edges makes it look like a beautiful live edge wood bowl," said one follower.
"Looks delicious," said another fan.
Make The Pioneer Woman's Pizza Dough Salad Bowl
Drummond instructs for the metal bowl to be placed, upside down, on a sheet pan ("It doesn't have to be even," she says in Food Network's Instagram video. "It's kind of fun if it's a little bit wavy and uneven").
The store-bought pizza dough is then stretched out to a 12-inch circle and draped "over the bowl." Butter is melted and stirred with garlic powder and brushed over the dough, which is then baked for 25 minutes in a 400-degree oven, "until it's nice and golden brown."
The salad dressing ingredients of oil, vinegar, mustard, and oregano are stirred together.
The television personality says at this point that the baked crust can be removed "from the bowl using a kitchen towel or oven mitts" and its interior brushed with the rest of the butter and garlic powder mixture ("just so it has a little bit of that yummy garlic butter flavor on the inside").
She added, laughing, that "Truth be told, I'm tempted to just abandon this salad right now and just go be alone with this bread bowl!"
The salad ingredients — lettuce, olives, peppers, diced salami and mozzarella are added to the bowl. The dressing is sprinkled over the salad, tossed, and adorned with the basil. Enjoy!
Drummond says to play with the recipe
The chef adds that "you could even make individual bread bowls" or "you could alter the size of the metal bowl that you use." She also suggested that if you end up using smaller bread bowls you could, instead of filling it with salad, fill it with chili and make Chili Bread Bowls.
As Drummond succinctly stated in her video, "I think this is one of the most fun things we've made in a while." We can't say it any better than that.