'The Pioneer Woman' Ree Drummond's Awkward Interaction With Someone She Thought Was a Fan
Find out about 'The Pioneer Woman' Ree Drummond's amusing encounter with someone she thought was a fan of hers.
When you're as recognizable as Food Network star Ree Drummond, it's easy to assume that people staring at you or talking to you are doing so because you're The Pioneer Woman.
In an incident Drummond recounted in her memoir Frontier Follies, the television personality happened upon a fan…that turned out not to be.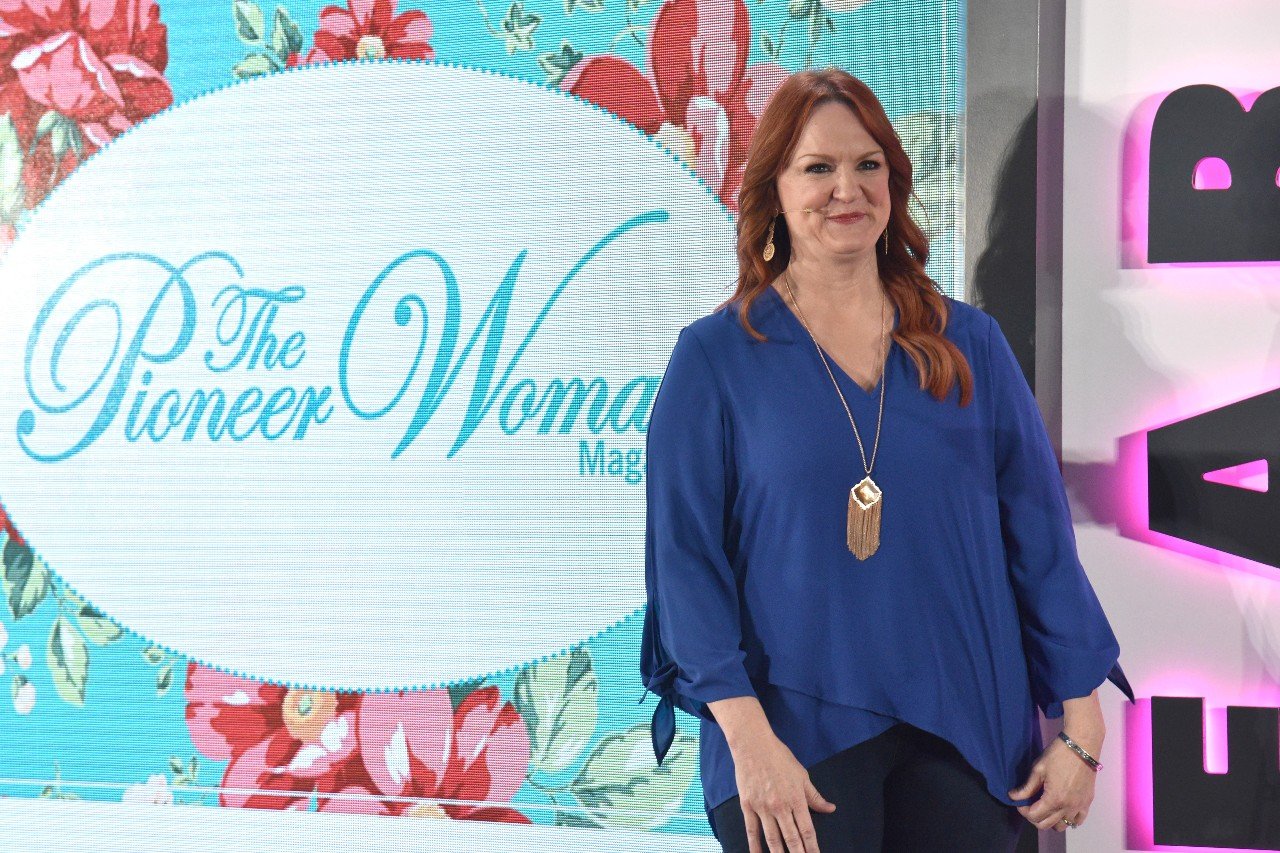 'The Pioneer Woman' is one of Food Network's most successful shows
Now a Food Network staple after ten years on the air, The Pioneer Woman is one of the cable channel's most popular programs.
Drummond's career as the face of what's become a sizable empire began with her modest blog chronicling her life and of course, recipes. She got noticed quickly and her fan base slowly grew and grew until Food Network took notice and made her part of their programming line-up.
She gave CBS Sunday Morning her guess for the immense appeal of her brand.
"I'm not a trained chef, and so I have a level of accessibility," she said. "I'm not going to show [viewers] anything that is beyond their skill. And also, I use a lot of ingredients that are pretty easy to get." 
Drummond's annual reunions
As she explained in her recent memoir, in the midst of a reunion with about a dozen or so high school friends on the family ranch, Drummond arranged for a sushi chef, massage therapist, and manicurist to come and take care of her guests. She explained that she and her friends normally have an "annual gathering," and cook a huge meal together. But this year, she wanted to treat them to a sushi feast.
"During these weekends, we cook, drink wine, and laugh for 48 hours straight, and we always go away from the weekend renewed and refreshed," she wrote. "This one summer, I decided to up the ante and forgo the tradition of all of us cooking the Saturday night dinner together and instead hired two sushi chefs to come from a restaurant in Tulsa."
After signing one of her cookbooks for the manicurist's mother and then as well an autograph for their niece, Drummond wrote that she "was happy to oblige and wrote a fun message to the little girl."
The Food Network star's run-in with an almost-fan
Soon enough, the sushi feast was over and the chefs began packing up the equipment they had brought.
At this point, Drummond recalled, another person came over that she simply assumed was another fan. She was very wrong.
"My nails had been drying for about five minutes when the sushi chef came back to the table" where she'd been sitting. What threw Drummond off was the chef's manner in addressing her: "he approached me with the same shy grin [the manicurist] had worn earlier."
Also, the chef brought with him a piece of paper in hand, a sure sign that an autograph request was forthcoming, or so Drummond thought: "In one of his hands was a piece of paper; in the other, a pen. 'Excuse me, ma'am?' he began. What a sweet fella. I wanted to make things more comfortable for him, as I could tell he was too embarrassed to ask.
"I reached out and gently took his paper and pen so I could write my autograph. 'So who would you like me to sign this to?' I asked, as I set the paper on the table and prepared to write. I assumed it was an aunt or a sister or his mom, as I was sure the autograph wasn't for him."
This is likely another reason the television personality is so popular: the fact that she would share this humbling story is in keeping with how she carries herself. She doesn't take herself too seriously and can laugh at moments like these.
"'Oh, ma'am…,' he said with a puzzled expression. 'That's the credit card receipt for the dinner,' he explained. 'I just need your signature.'"
As Drummond said as she concluded her retelling of the story: "Yep, just stayin' humble around here!"