'Pioneer Woman' Ree Drummond's Good Morning Muffins Are Delectable, Portable Treats
Get your mornings started off deliciously with 'The Pioneer Woman' star Ree Drummond's Good Morning Muffins!
The Pioneer Woman star Ree Drummond's Good Morning Muffins are deliciously citrusy and just sweet enough for your first meal of the day.
Here's how to make these palate-pleasing muffins.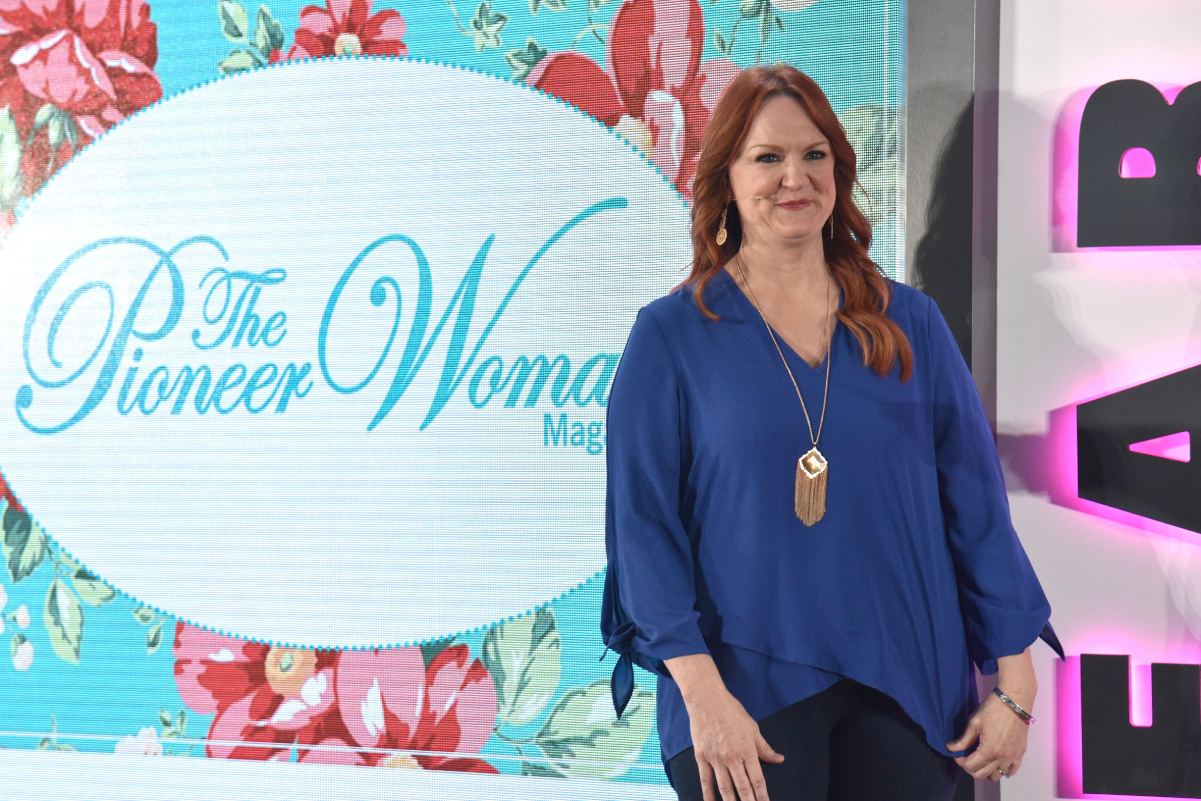 Ree Drummond's Good Morning Muffins are infused with orange flavor
To make the Food Network personality's muffins, you'll need for the muffin batter: all-purpose flour, granulated sugar, baking powder, unsalted butter, shortening, sweet orange marmalade, orange juice, vanilla extract, and three eggs. For the muffin topping, the recipe requires granulated and brown sugars, melted butter, ground cinnamon, ground nutmeg, salt, and wheat germ, for sprinkling.
Find the complete recipe, video, and reviews on Food Network's site.
Drummond's muffin recipe is easy to make
The Pioneer Woman Cooks―Super Easy! author starts by mixing the all-purpose flour with the sugar and baking powder. Next, she cuts the shortening and the butter into the dry ingredients: "I'll just use a pastry cutter to get it all combined," she says in the Food Network video for this recipe.
Moving on to the wet ingredients, the orange marmalade is mixed with orange juice and vanilla. The marmalade mixture is poured into the dry ingredients: "I'm not really going to stir it in at this point; I'm just barely, barely working it in."
She adds three eggs to the batter, which she begins "stirring lightly." Drummond mixes just enough, being careful not to overmix.
Now, the muffin tins can be filled (Drummond uses an ice cream scoop, but a spoon can be used as well).
The topping ingredients are combined and a "heaping teaspoon" is placed on the batter in the muffin pan. Between the sugars and the wheat germ, she says, this topping will make the muffins "nice and crunchy and give them a little extra sweetness."
Bake the muffins in a preheated 375-degree F oven for about 25 minutes.
Most reviewers loved how simply delicious Drummond's muffins are for breakfast — but some didn't
A number of reviewers weren't fond of these muffins, noting "they tasted of nothing," "did not care for the topping," and that the "muffins were very moist, but [had] no flavor."
Still, overwhelmingly, most home cooks who tried them and returned to write their reviews remarked on how the tart flavor of orange marmalade complemented the crunchy sugar and wheat germ on these morning treats, as many noted.
"Everyone in my family agreed that these were the best muffins they had ever eaten. They are delicious!," one home cook wrote.
"The muffins came out moist and flavorful and the topping is so good, very good, my family loved them will make them again," another reviewer said.
Lastly, one home cook offered a suggestion for those reviewers who felt Drummond's muffins lacked flavor: "These came out great! They are especially tasty when still warm from the oven. Very moist. Love the topping. I thought they had a lot of orange flavor. For those who said they didn't taste enough orange, did you use store-bought orange juice? If so, you might want to try squeezing your own next time."