'Plane' Star Believes 'Naked and Afraid' Could Save Him on Stranded Island
Plane isn't just another action thriller. The movie –- which stars Gerard Butler and Mike Colter –- centers on an emergency landing that leaves a pilot (Butler) and his passengers stranded on an island and on a mission of survival. But in a recent interview, Colter confirmed he believes his fandom of a certain controversial TV series is the key that would help him survive a deserted island.
Gerard Butler and Mike Colter co-star in the 2023 film 'Plane'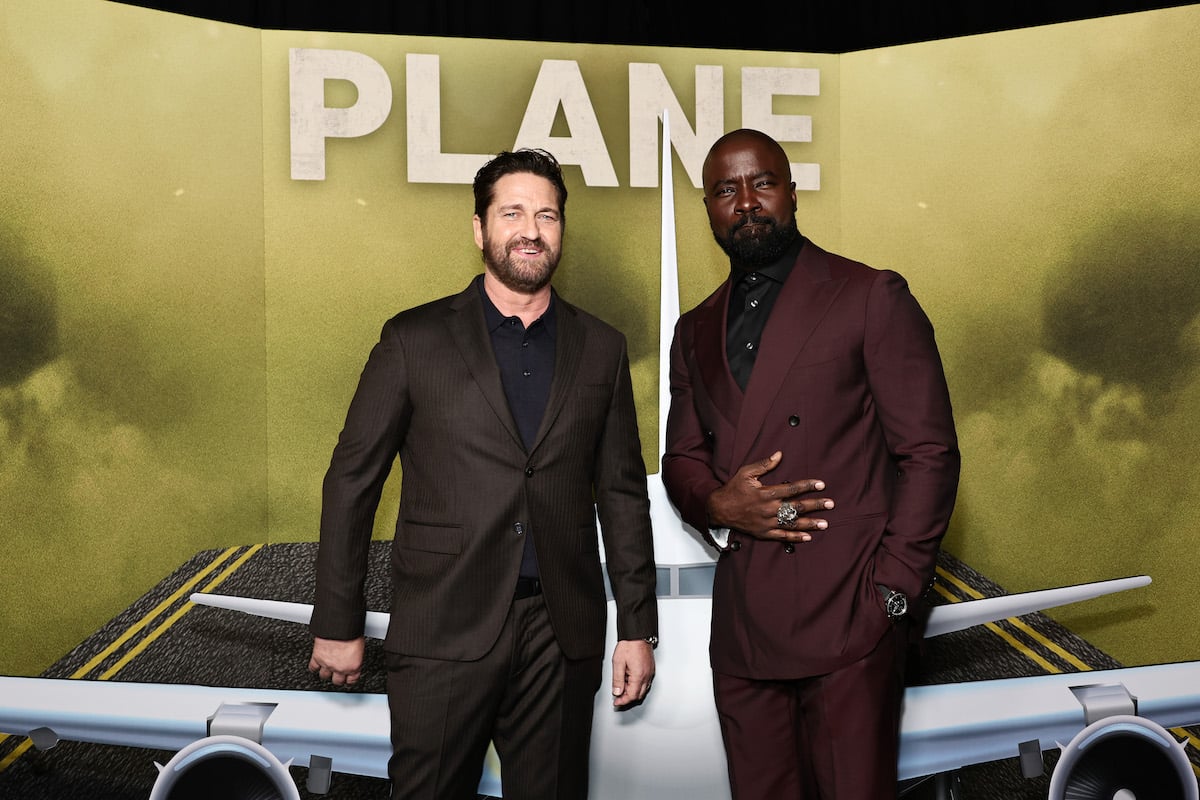 Produced for a reported budget of just $25 million, Plane has become one of 2023's earliest hits. Director Jean-François Richet's movie has earned strong reviews from critics and audiences alike – including 75 percent and 94 percent ratings, respectively, on Rotten Tomatoes.
The film follows several characters struggling to survive on a dangerous island after a violent crash. But when asked recently whether he or Butler would survive in a similar situation, Colter did not hesitate.
Mike Colter believes this show taught him how to survive 
In an interview with Entertainment Tonight, the two Plane stars asked a variety of fun questions pitting the two men against each other. But Colter credits his ability to be "most likely to survive in the jungle" to, of all things, Discovery Channel reality series Naked and Afraid.
"I'd say me only because I've watched so many episodes of Naked and Afraid. I'm not kidding you. I'm sitting there like, 'Oh, no. Don't do this.' Because they have people on that show who are just fans who they'll bring them on and try and have them survive 14 days. And some of those fans actually make it. It's because they watch this show. … I grew up in the south. I used to eat a lot of crazy stuff, and I think I could probably get by."
For those unaware, Naked and Afraid debuted on the network in 2013. Each episode follows a pair of strangers with "no food, no water, no clothes, and only one survival item each as they attempt to survive on their own," according to the show's website. 
How accurate is 'Naked and Afraid' really though?
Like many other reality shows, Naked and Afraid has faced criticism for its authenticity. Some of the show's producers confirmed the remote locations as not being as isolated as they seemed, according to Reality Blurred. And former contestant Shane Lewis publicly called out how the show's editing shapes the final product.
"When I agreed to do the show, I said to the producers that if you're going to do a real, raw show I will do it," Lewis told The Daily Mail. "They said they wanted to show the reality and how difficult it was, but they went for the ratings. They gave it the Hollywood treatment."
No word on whether the show's flexible definition of reality would affect Colter's chances with the real thing.