'The Power of the Dog': Oscar Contender Benedict Cumberbatch Breaks Down his 'Toxic' Character at Venice Film Festival
Benedict Cumberbatch is having a successful film festival season. His latest venture, The Power of the Dog, premiered at the Venice and Telluride festivals. It will also play at the Toronto International Film Festival from Sept. 9 – Sept. 18, 2021. Netflix will release The Power of The Dog in late 2021 for Oscar consideration
Cumberbatch is also a frontrunner in the early Academy Awards race. He is currently receiving critical acclaim for his role as charismatic and powerful Montana rancher hellbent on making his new sister-in-law and her son's life a living nightmare.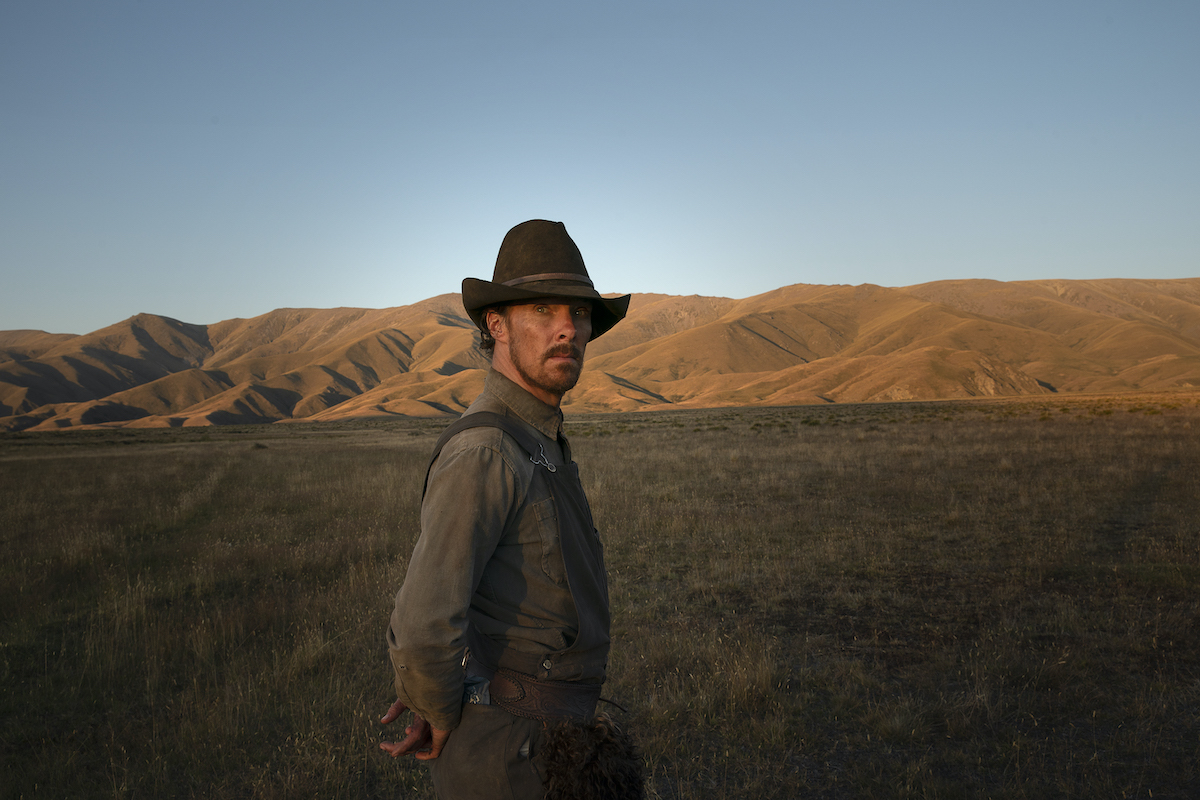 Benedict Cumberbatch stars in New Zealand native's Jane Campion's latest film
The Power of the Dog is a New Zealand production written and directed by Jane Campion. She is known for her work on The Piano, Top of the Lake, and Bright Star. The script is based on the 1967 Thomas Savage novel of the same name.
The film will have a limited run in theaters starting Nov. 17, 2021, before releasing on Netflix on Dec. 1. The streaming site describes the plot of the two-hour film thus:
"A domineering, magnetic rancher responds with mocking cruelty when his brother brings home a new wife and her son, until the unexpected comes to pass."
Cumberbatch will play Phil Burbank while Jesse Plemons will appear as his more meek brother, George. Kirsten Dunst is gaining Oscar buzz for her role as George's new wife, Rose. Kodi Smit-McPhee plays her son and Phil's latest victim, Peter.
'The Power of the Dog's' 'toxic' Phil Burbank is a departure for Cumberbatch
Cumberbatch made a name for himself playing brilliant but egotistical heroes in Sherlock and Doctor Strange. In a press conference at the Venice Film Festival, he described his character as one of the most "toxic" characters he has ever played. 
"His toxicity is a product of his upbringing," he said. "I can understand it. I don't condone it. It's part of who he is. It's part of his flaw and personal tragedy." 
Cumberbatch further explained how his character's closeted sexuality impacts his character's cattle business. "I understand that he is repressed, isolated, and worried about what he has created being taken away. In terms of toxic masculinity, the only way you can change it is to go toward it and try to understand it. You can't just oppose it. That's fuel on the fire," 
Before he finished, Cumberbatch concluded that Phil Burbank and current public figures with toxic masculine traits need to be understood to change their behavior. "You need to understand why these damaged people are causing damage to themselves and to others, whether that's world leaders and strongmen like we've seen in politics over the last few years, or whether that's something in your own life or culture."
The 'Doctor Strange' star was drawn to his 'Power of the Dog' character because of their differences
Cumberbatch further expanded on what he believes his character needs. "Tenderness, surely that's the answer and the thing that needs to be addressed," he said in a separate interview with The Hollywood Reporter. 
"I was drawn into how utterly different to any experience I'd lived this character was," he conversely said. "It's a lesson in how tangled up you can become, how toxic masculinity can become if your true identity is not allowed or tolerated or celebrated or accepted."
RELATED: 'Power of the Dog': Benedict Cumberbatch and Jane Campion's Expected Oscar Contender