Prince Andrew Is Reportedly 'Perplexed' Why He Can't Use His 'HRH' Title and Is Hoping to Reach an 'Understanding' With King Charles III
Prince Andrew stopped using the style of "His Royal Highness" in any capacity in 2022. He also returned his military titles and royal patronages to the late Queen Elizabeth II due to his involvement in the Jeffrey Epstein scandal. However, a new report has now emerged claiming that Andrew has "reached an understanding" with the new monarch, King Charles III.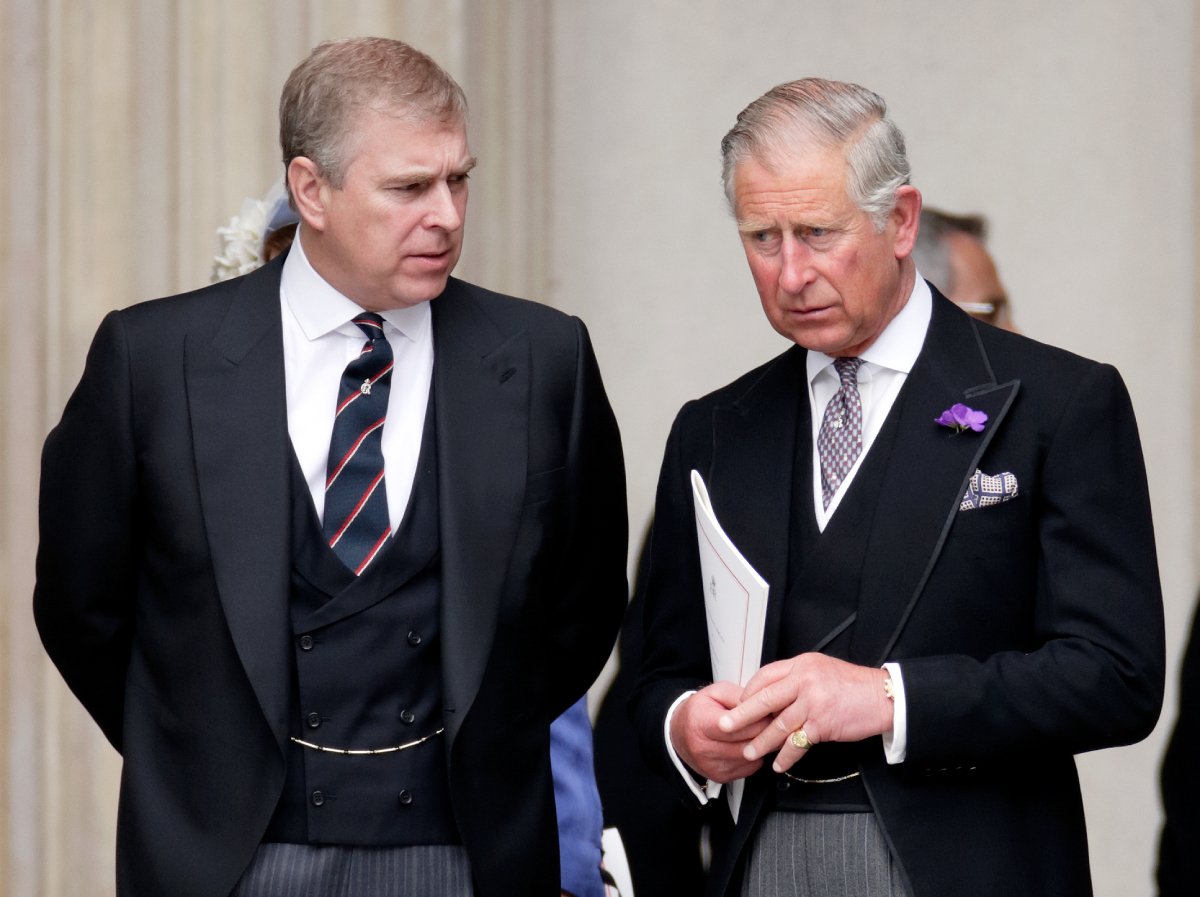 Prince Andrew is reportedly 'perplexed' as to why he can't use the HRH title
Per Express, columnist and royal expert Ephraim Hardcastle has revealed that Prince Andrew wants his HRH titles returned. After the death of the queen, the Duke of York apparently wants to use these titles again if he can get the approval of his older brother.
"[Andrew] is said to be perplexed as to why he cannot again use the HRH title especially as he maintains that he has done nothing wrong," Hardcastle writes. "His trump card with mother was invariably: 'Innocent until proven guilty.'"
The royal expert also claimed his source said that Charles isn't formally announcing any change to Andrew's status in order to resist "stirring up trouble."
"'It is more likely,' whispers my mole, 'that he will just start using it again in a low-key way to test the waters – should he get the King's consent,'" Hardcastle shared.
The Duke of York continues to deny the sexual assault claims made against him
Andrew's connection to the Epstein case and the accusations that Virginia Giuffre made against him led to the queen ordering Andrew "not to use" the titles when he was stripped of his royal patronages last year.
Hardcastle noted that Andrew has acknowledged that he won't return to royal duties or be restored to any patronages — even if he does start using the HRH style again. No matter if the HRH title is restored or not, Andrew will remain a "Royal Knight of the Garter and a Knight Grand Cross of the Royal Victorian Order."
Despite settling with Giuffre in the lawsuit she filed against Prince Andrew in a New York civil court, a source close to the royal says the settlement wasn't an admission of guilt and the prince would "continue to defend himself" against the accusations.
Prince Andrew wants to attend events again with the royal family
The second son of the late queen reportedly wants recognition as a "Prince of the Blood," and his status as HRH reinstated so he can attend official events again with other members of the royal family, claims an insider. 
Traditionally, all children of a monarch are entitled to the HRH status. But considering Andrew's legal troubles and the accusations made against him, Prince William and now-King Charles both lobbied the queen to prevent Andrew from having a public role last summer during the Platinum Jubilee. 
Andrew was also stripped of his Freedom of the City of York honor in 2022, and several councilors in the city have called for him to relinquish his title as Duke of York. In order for that title to be removed, though, the House of Commons and the House of Lords would need to pass a statute.