Prince Andrew's Former Maid Calls Him a 'Nasty Man' and Claims Duke Kept Ex-Wife Sarah Ferguson's Wedding Dress
After a judge opted not to throw out a civil lawsuit filed by Prince Andrew's accuser and Queen Elizabeth II stripped him of his titles, the Duke of York is still in the news for reasons that are likely making the other royals cringe.
From his rules regarding a teddy bear collection to keeping ex-wife Sarah Ferguson's wedding dress and personal items to how he treated his staffers, Prince Andrew's former maid and others are speaking out about working for him.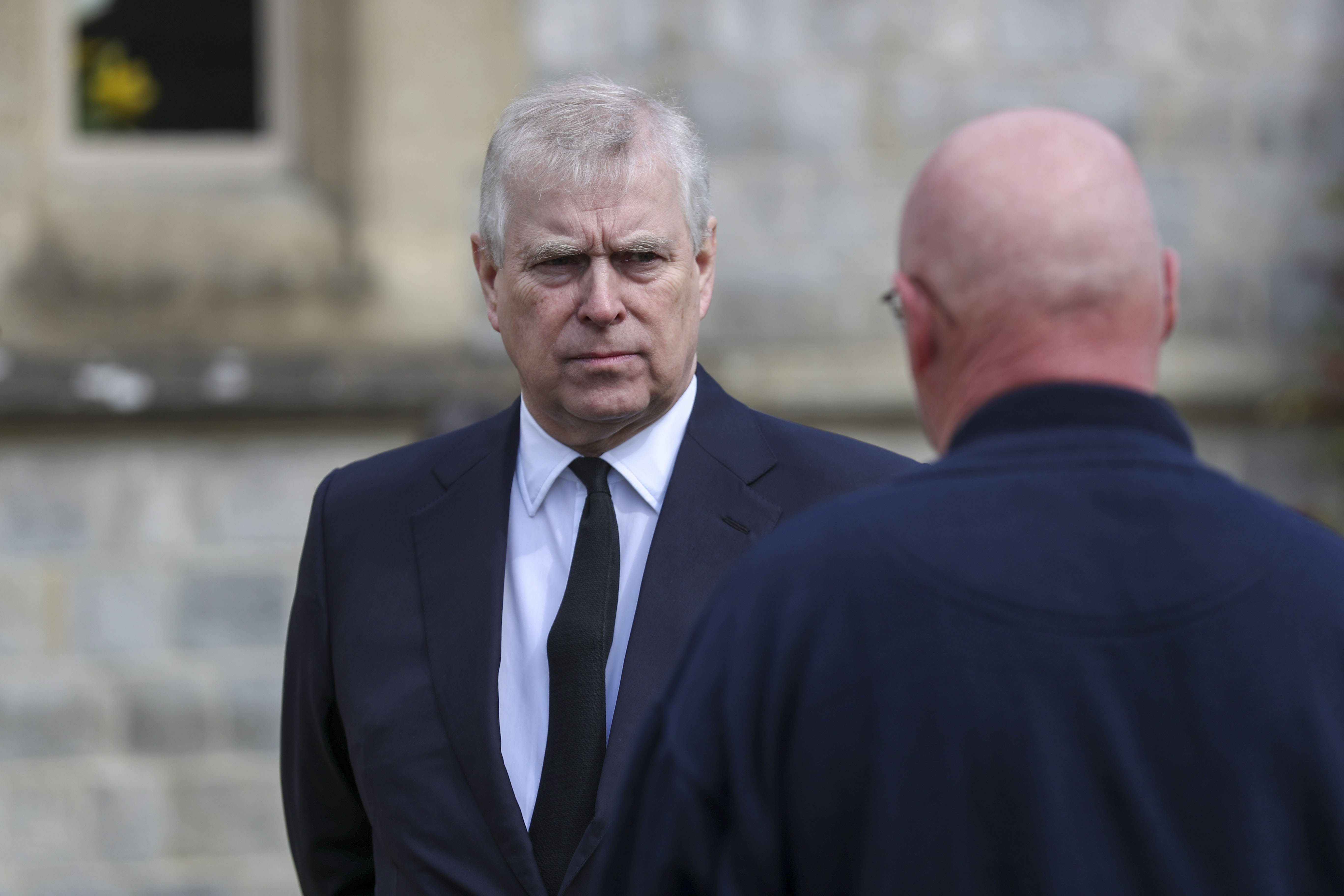 Claims of how Prince Andrew reportedly treated his staffers are emerging
Andrew's days as a working member of his family or ever representing the crown again are over but the royals can't completely distance themselves from the disgraced prince or his bad press. Following the conviction of Jeffrey Epstein's associate Ghislaine Maxwell, a documentary aired in the U.K. titled Ghislaine, Prince Andrew and the Paedophile. It not only explored the prince's relationship with the convicted sex offenders, it also revealed a strange rule about his teddy bear collection and demanding ways.
Paul Page, who worked for the Royal Protection Command from 1998 to 2004, recalled that Andrew had teddy bears on his bed in his private palace apartment and was very strict about how the stuffed animals were arranged. According to Page, there were "about 50 or 60 stuffed toys positioned on the bed. And, basically, there was a card the inspector showed us in a drawer, and it was a picture of these bears all in situ on the bed. And the reason for the laminated picture was that, if those bears weren't put back in the right order by the maids, [Andrew] would shout and scream and become verbally abusive."
Former royal chef Darren McGrady previously said that Andrew was very demanding as well to those who worked in the kitchen. "Andrew always came straight to the point and told you exactly what he wanted … [he] would bark 'Where are my mangoes? I want my mangoes!" McGrady recalled (per Express).
Andrew's former maid calls the duke a 'nasty man' who left her in tears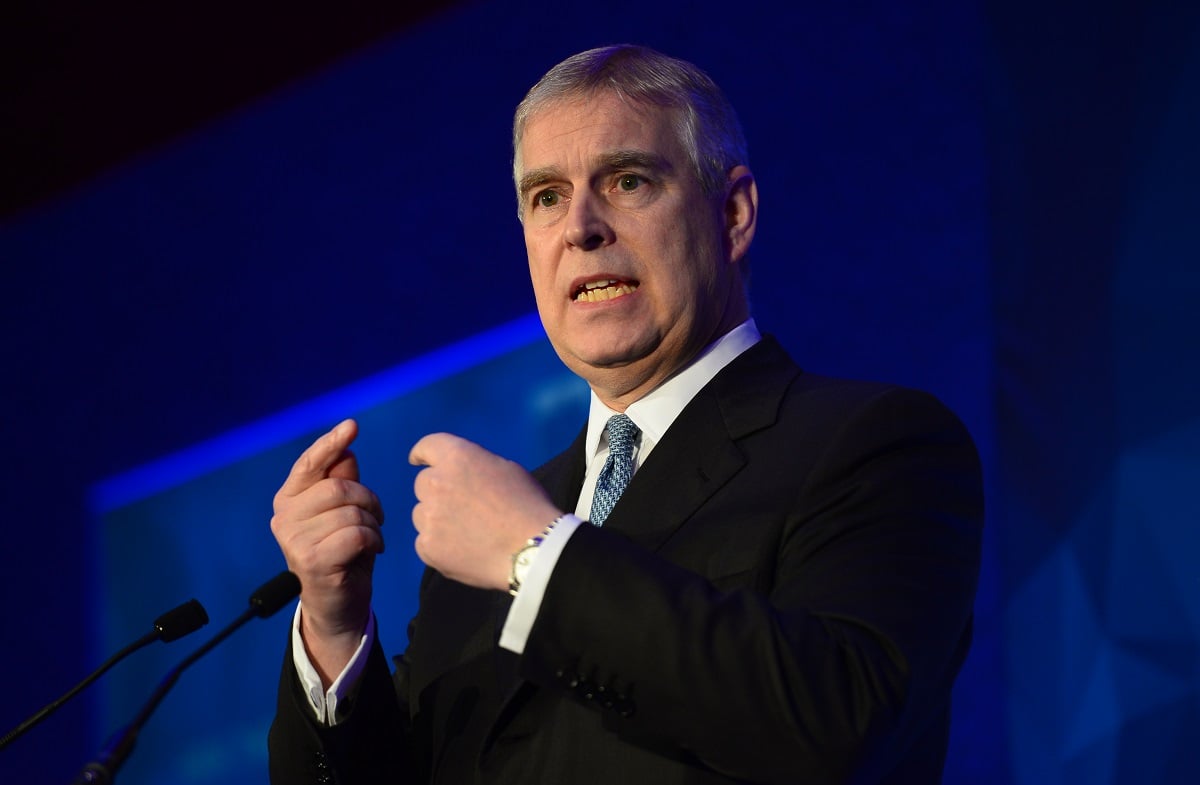 Prince Andrew's former housekeeper has also come forward describing her experience working for him and it was not a positive one.
Charlotte Briggs worked at Buckingham Palace in the '90s, and when Andrew moved into that royal residence following his split from Sarah Ferguson she became his maid. Briggs told the Daily Mail that she signed a privacy agreement under the official secrets act more than 25 years ago. However, when she heard Page talk about Andrew's teddy bears in the documentary she decided to speak out too and declared: "I don't give a toss what Prince Andrew feels … he is a horrible, nasty man."
Briggs detailed one occasion to The Sun in which she says the Duke of York left her in tears claiming: "We'd turn down his bed, remove his teddies, do the curtains and lay out his pajamas. But he was a bad apple and behaved like a spoiled brat."
She continued: "He was a bit lazy and he would call down from his office and say, 'Can you send the maid to shut the curtains.' They were literally behind him and massive — from floor to ceiling and as high as a house. But he refused to get up and close them himself. I'd have to get on my evening dress, run up four flights of stairs and he'd be sitting there at his desk right next to them. One night I'd done it all. I walked back into the corridor and he came out screaming, 'Can't you f***ing do anything right?' I'd left a little gap where they met but they were extremely heavy. I was thinking, 'You want to shut your own curtains' but you can't say anything. You have to absorb it."
She insisted that all the other royals she met including Prince Charles, Prince Edward, and Prince Philip were very nice.
Ex-housekeeper says he kept Sarah Ferguson's wedding dress and some of the duchess's other items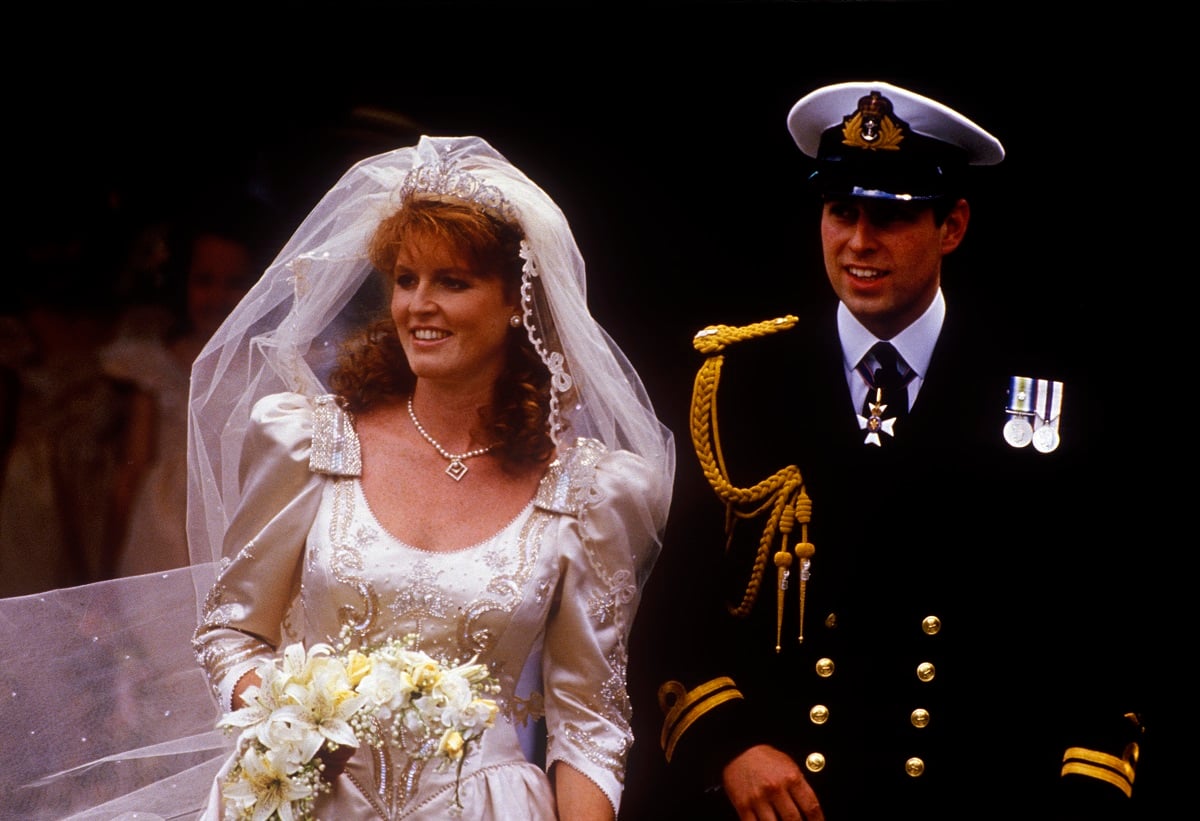 Briggs also claimed that despite Andrew's divorce from the Duchess of York, he still kept many of her personal items lying around.
"Although she didn't live there, her makeup was still laid out on a dressing table," Briggs remembered. "I used to have to pick up all these eyeliners, mascaras, and powders, dust underneath them and lay them back out every single day. But she was never there. She didn't live there and she certainly wasn't welcome back after what she'd been up to."
Briggs added that Andrew even kept some of Sarah's clothes, shoes, and her wedding dress telling The Sun: "Her clothes were there, so too were her shoes — and even her wedding dress was still hung up in the wardrobe. It was creepy. It was all laid as if she was there. I couldn't understand why I was cleaning around it all when she wasn't going to be coming back. He'd moved back home and she wasn't welcome. I polished the dressing table every day but I never saw her."
Sarah and Andrew do live under the same roof today at Royal Lodge in Windsor.