Prince Harry's 2-Word Message to Prince William Reflected 'Constant Battles' With Media
TL;DR: 
Prince Harry told Prince William not to come to see him after a 2019 Africa documentary aired fearing leaks, according to Valentine Low's Courtiers book.
It reflected Prince Harry's feelings toward the media with which he had "constant battles." 
Prince Harry's memoir and Netflix docuseries will reportedly make "harshest aims" at the British press.
Prince Harry had a brief but "heartbreaking" message for Prince William in 2019, according to a new book. In Courtiers: The Hidden Power Behind the Crown, author and journalist Valentine Low explains the circumstances surrounding the Duke of Sussex's message, a time when he and Meghan Markle were in a "fragile place" following a TV interview. Furthermore, Harry's message to his brother reflected something else; his relationship with the British press.
Prince William wanted to see Prince Harry after 2019 Africa documentary aired, book says
Prince Harry told Prince William not to visit him for fear of leaks to the press, book says
Long before the Duke and Duchess of Sussex's interview with Oprah, the couple appeared in another eye-opening on-camera conversation. They spoke with journalist Tom Bradby for ITV's Harry & Meghan: An African Journey.
After it aired in October 2019, William, per Courtiers, reached out to Harry. "A palace source told the BBC of household fears the Sussexes were in a 'fragile place,' with Prince William hoping they were 'all right.' The day after the documentary aired, William WhatsApped his brother to ask if he could come and see him," Low wrote per Newsweek.
Initially "in favor" of a visit from the now-Prince of Wales, Harry ultimately decided against it telling him, "Don't come." 
"He was so concerned that William's team would leak the visit to the press that he would rather not see his brother than risk it getting into the papers," Low wrote. "To everyone who knew what was going on, this was heartbreaking."
Prince Harry had 'constant battles with the media' 
Harry's two-word message to William seemed to reflect the Duke of Sussex's attitude toward the British press. A report from a staff member in Courtiers described the now-38-year-old's "constant battles" with the media. 
"There were constant battles with the media, and expecting the team to be on your side," the staff member told Low via Newsweek. "That was a big part of the relationship with the office, the battles he was fighting all the time.
"He was always on Twitter," they added. "You then had to be on everything, too. Every minor infraction was a big deal."
Prince Harry's forthcoming memoir and Netflix docuseries to take 'harshest aims' at the British press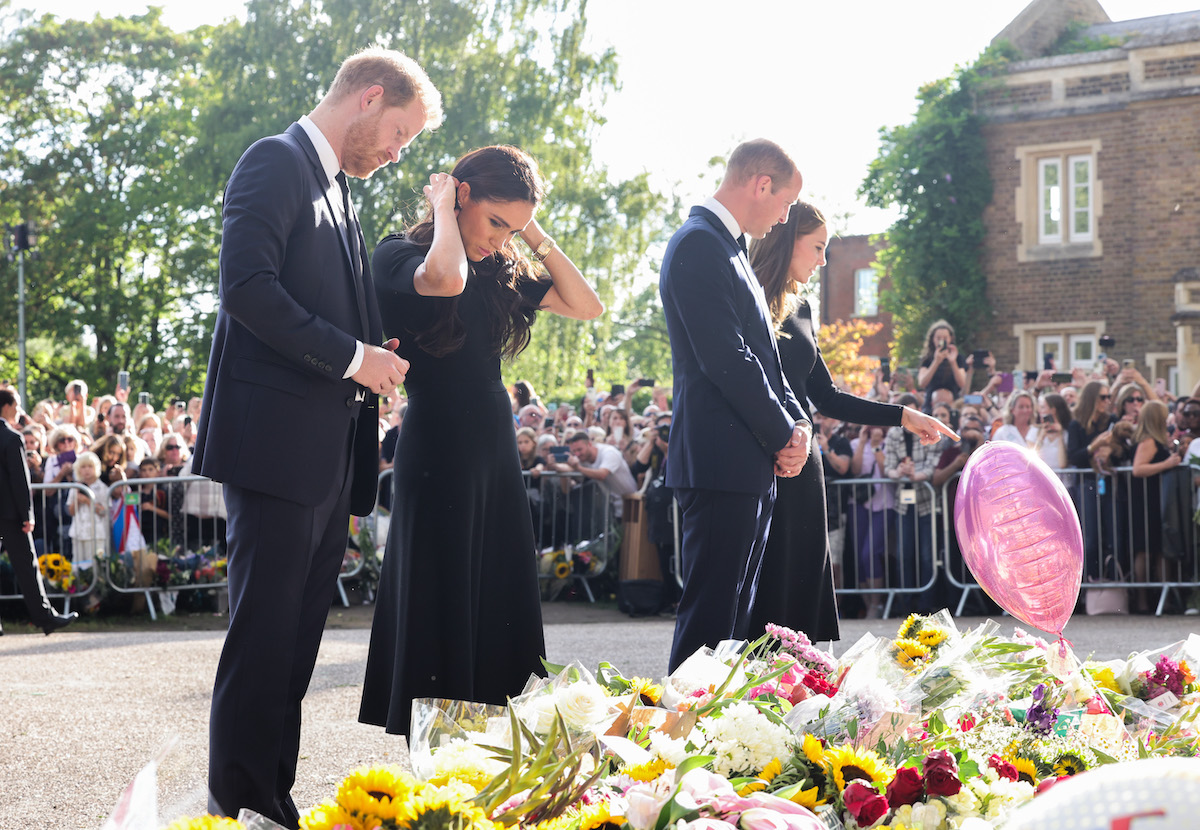 Ever since Harry's forthcoming memoir was announced in July 2021 questions have swirled about the content. Will he speak candidly about his and Meghan's exit from royal life? What about his relationship with King Charles III or William? And what about the Netflix docuseries? 
As speculation continues, author and royal journalist Omid Scobie says Harry's focus won't be his family. Rather the British media. 
"The reality of both projects will actually see their harshest aims taken at the British press. Hardly a surprise given the role sections of the media have played throughout his life and relationships," the Finding Freedom co-author wrote for Yahoo News UK. 
Scobie also noted he'd been told Harry's "fight" with the media goes "far beyond" the personal. Harry "hopes that his efforts will help the many ordinary people who have been targeted by newspapers over the years, often unknowingly." 

Harry's already taken on the British press — and defeated them — in court. He won a defamation lawsuit in July 2022. As of Oct. 6, Harry took legal action against Associated Newspapers accusing them of unlawful information gathering.