Prince William Admires Shakira's Wicked Skateboarding Moves As She Gets on Board With Protecting Our Planet
In his quest to do his part to address climate control issues threatening the world, Prince William has assembled some very high-profile names to help find the planet's sharpest minds and best ideas to "repair our planet."
While he was at it, William admitted to watching video of Shakira skateboarding – and liked what he saw.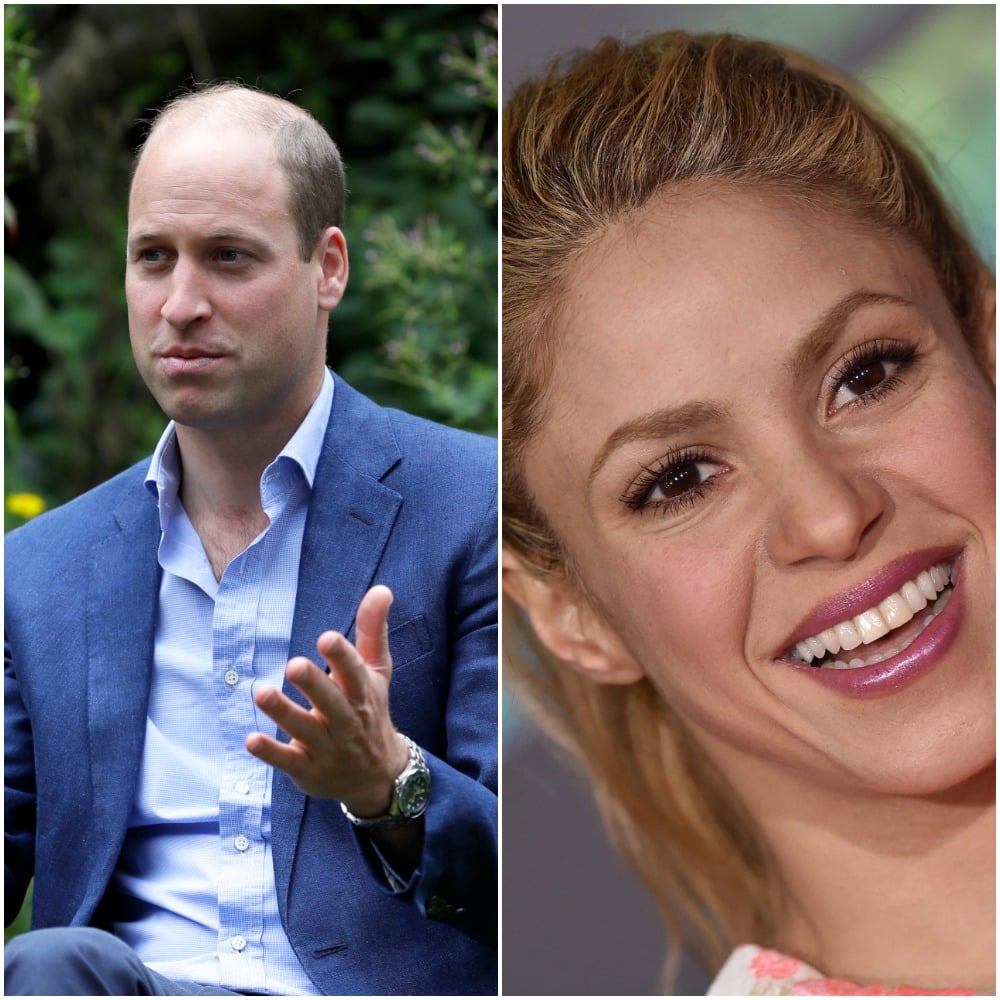 Prince William invited Shakira and others to join him for the Earthshot Prize
This month, William has asked several preeminent individuals to help him find environmentally minded thinkers who can offer viable solutions to the planet's urgent problems.
In addition to Shakira's participation in the Earthshot Prize Council, other members will include astronaut Naoko Yamazaki, Queen Rania Al Abdullah of Jordan, natural historian Sir David Attenborough, actor Cate Blanchett, and others.
Former US President Barack Obama praised William's endeavor, writing on Twitter, "It's going to take a lot of big-thinking and innovation to save the one planet we've got—and that's why @KensingtonRoyal's leadership on climate change can make a real difference."
The Earthshot Prize will be awarding £50 million over a decade to environmental inventors and thinkers to help them advance their innovations and solutions for a better global environment.
Shakira is a truly charitably minded celebrity
The Grammy Award-winning performer isn't just about her extraordinary songwriting and entertainment career. Shakira is also a philanthropist.
In addition to serving as a UNICEF Goodwill Ambassador, the She-Wolf singer is tireless in her work for children in South America, founding organizations including Latin America in Solidarity Action.
Her pride and joy, above all, is her Piez Descalzos foundation. "Barefeet" in English, the organization is a Colombian charity that has established award-winning schools for children in poverty throughout that nation.
In a 2016 statement, Shakira celebrated a major milestone for the organization saying, "Right now I'm in the middle of shooting something but I have just received incredible news and I want to take a pause to celebrate it. Every year in Colombia they create a list where they choose the best public and private schools according to their Saber test results. And guess who leads the list? Fundación Pies Descalzos in Barranquilla!"
William was impressed with Shakira's skateboarding flips and moves
In a Zoom chat with the luminaries who will be on the Earthshot Council, William went off-topic to congratulate Shakira on her skateboarding hobby. He acknowledged that he had watched a video of her enjoying her new favorite activity.
 "One of the team showed me a video… You're doing a lot of skateboarding, is that right?," he asked.
Shakira incredulously said,  "I can't believe you've seen that!" She explained that she had been trying to get her sons Milan, 7, and Sasha, 5, into the sport and ended up loving it herself.
"You know, I always saw skaters and I was so jealous," she told him. "You know, like, 'ah I wish I could that!' And, right now, this year – I don't know what happened to me – I tried to get my kids to skate. I took them to one of those skating stores, and they're not really that into it. But, I got into it! And now I can't get off the board. I love it. I love it so much. And, I'm getting into surf as well."