Prince William and Kate Middleton Are Reportedly Moving Out of Kensington Palace
This summer will see a grand relocation as Prince William and Kate Middleton trade in their Kensington Palace address following a recent announcement from Queen Elizabeth.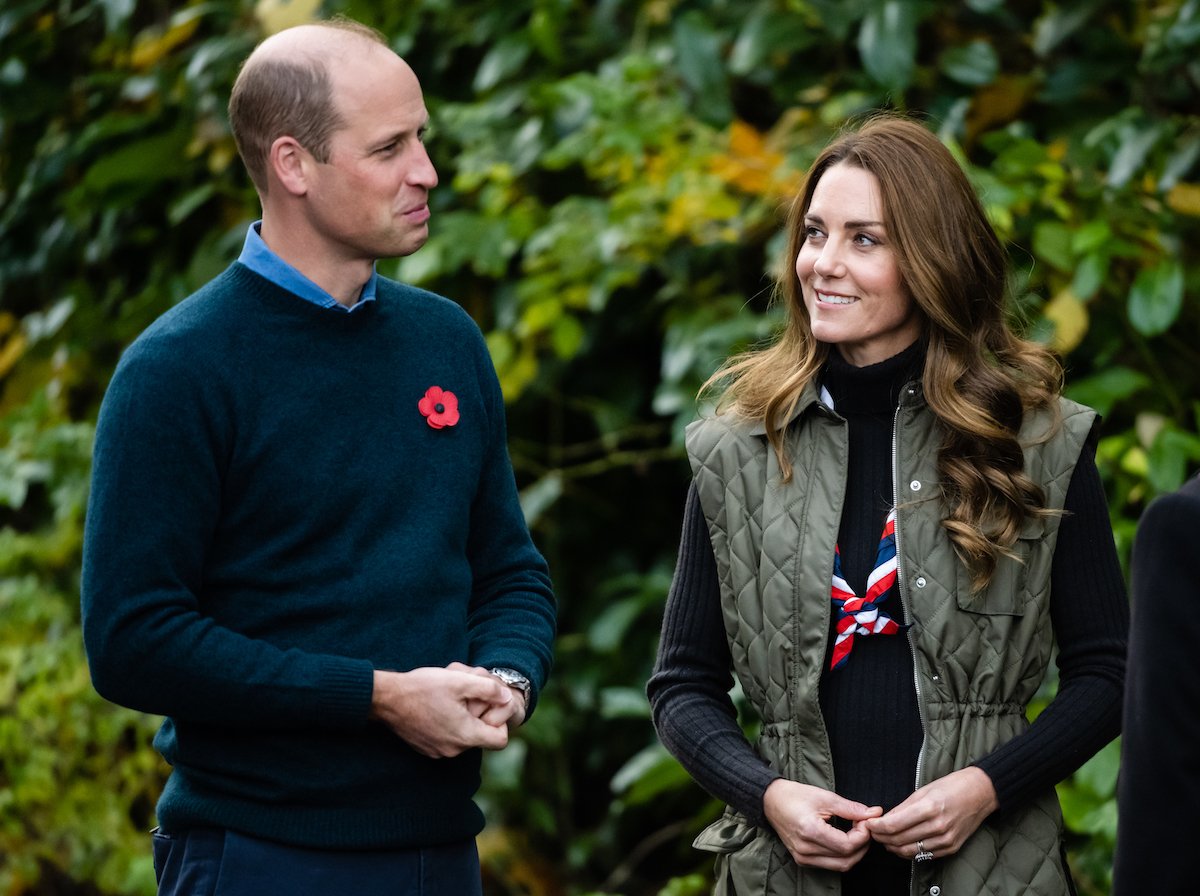 Prince William and Kate Middleton currently have two homes
Currently, the Duke and Duchess of Cambridge have both a city home, located at Kensington Palace and a country home northwest of London in Norfolk.
Referred to as "Apartment 1A," Prince William and Kate Middleton's home at Kensington Palace is far from the American idea of small, flat living quarters. The palace is sectioned off into multiple large homes all grouped together and called "apartments" with the Duke and Duchess' being the largest and grandest. The home boasts 20 rooms including five reception rooms, three bedrooms, a nursery, a gym, and accommodations for the staff.
The couple's country home, Amner Hall, is located in Norfolk, roughly 110 miles north of London, on the queen's Sandringham estate. The large Georgian home has been preferred by the royal couple over Kensington Palace since their marriage in 2011 when Queen Elizabeth gifted Amner Hall to them and has served as both a retreat for the Duke and Duchess' family, as well as a safe place to quarantine during the pandemic. The far more secluded and spacious Amner Hall has 10 bedrooms situated on three floors and was redecorated by Kate personally when the couple moved in.
The royals plan to move to Windsor to be near the queen
Following Queen Elizabeth's recent announcement that she will not return to live at Buckingham Palace but will remain at Windsor Castle, Prince William and Kate Middleton are likewise leaving behind their home at Kensington Palace to reside near her. Royal Correspondent Kate Nicholl recently told OK! Magazine (via Martha Stewart) that "… neither William nor Kate have ever been London people and have never enjoyed the chaos of the city. Whilst their home at Kensington Palace is highly secure, they have often felt overlooked and that they lacked privacy." 
Nicholl left the fate of William and Kate's beloved family home at Amner Hall unclear by saying that the Duke and Duchess "… love being at Anmer. But they need a base that is close to the capital so they can easily return for public engagements and events. Windsor seems like the ideal situation." 
Located about 25 miles west of London, Windsor Castle is the oldest and largest inhabited castle in the world with approximately 1,000 rooms and 484,000 square feet — some of which is dedicated to private apartments, like Kensington Palace. And while the Castle's apartments are undoubtedly luxurious, the Duke and Duchess have decided against living at Windsor Castle with the queen and are currently shopping for a private residence in Windsor for their family. 
Will Prince William and Duchess Kate move into Harry and Meghan's home?
Among the private residences scouted by the royal pair, Prince Harry and Meghan Markle's home at Frogmore Cottage is believed to be among the finalists. First purchased by Queen Charlotte (who has gained contemporary fame from her fictional depiction in Netflix's Bridgerton) in 1790, Frogmore House is located a mere half-mile from Windsor Castle on the castle's grounds with its 10 bedrooms freshly remodeled by Harry and Meghan in 2019.
Another contender for the royal couple's new home is Adelaide Cottage which is also located on the Windsor Castle grounds and was also gifted to Harry and Meghan by the queen, however, certain restrictions involving the cottage being a Grade II Heritage site prevented the couple from owning the home. Considering this, it is unclear whether Prince William and Duchess Kate will be able to own the home, should they so choose, or if they too would be considered renters.
Kate Middleton's mother, a frequent visitor to Apartment 1A at Kensington Palace, is likely overjoyed by the family's plans as Windsor is far closer and will be a much shorter commute for the doting mother and grandmother.