'Psych': Kerry Washington Appeared in an Episode Before Starring in 'Scandal'
'Psych' was a hit series from USA Network that featured 'Scandal' star Kerry Washington.
Kerry Washington has been in showbusiness since 1994, though most people weren't aware of her acting chops until she landed the lead role in the hit series Scandal. Her role as Olivia Pope made her a household name, and she has since been on other prominent TV shows and in big-name movies. Learn more about Kerry Washington's career, including her appearance on the show Psych, below.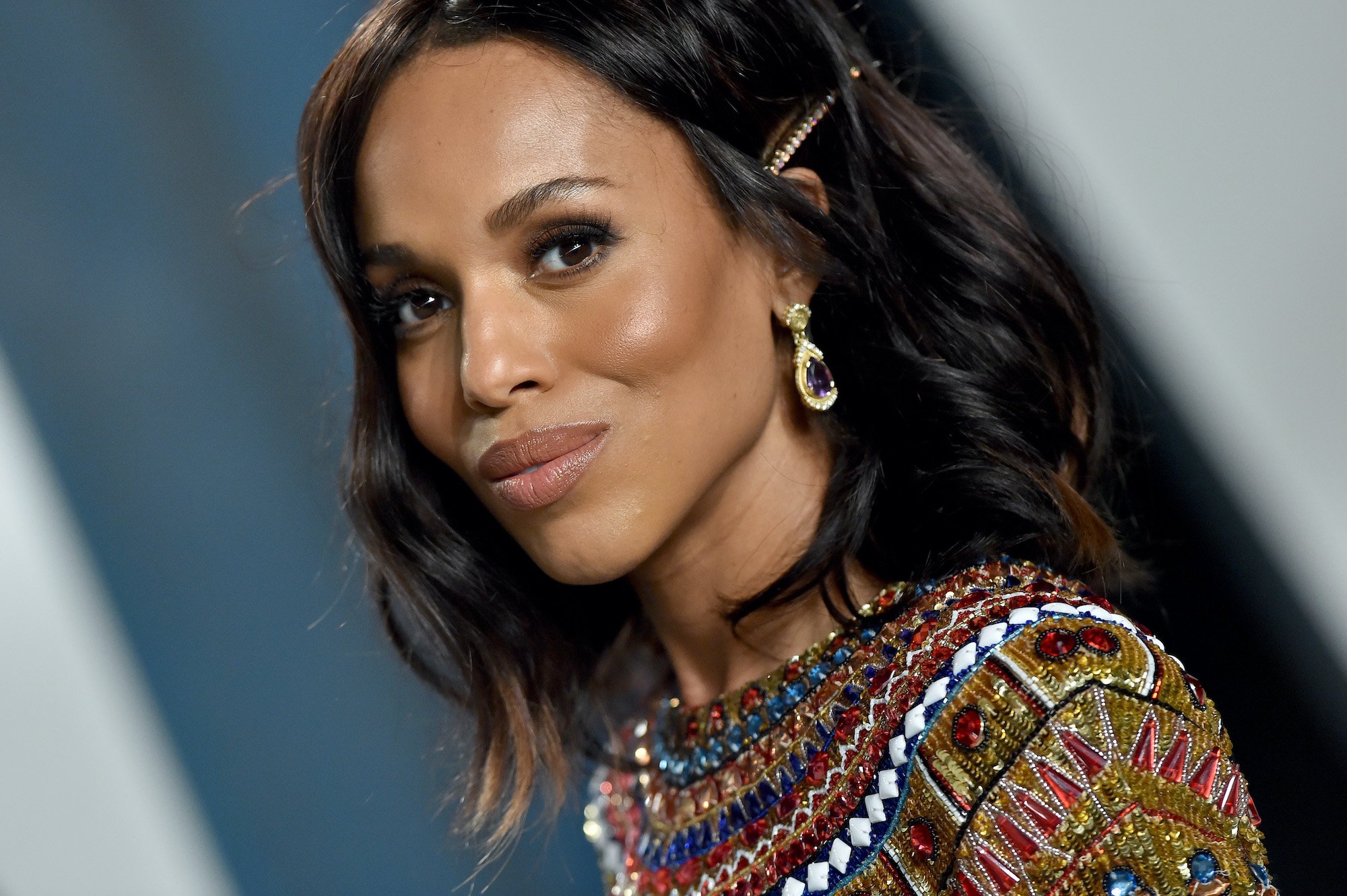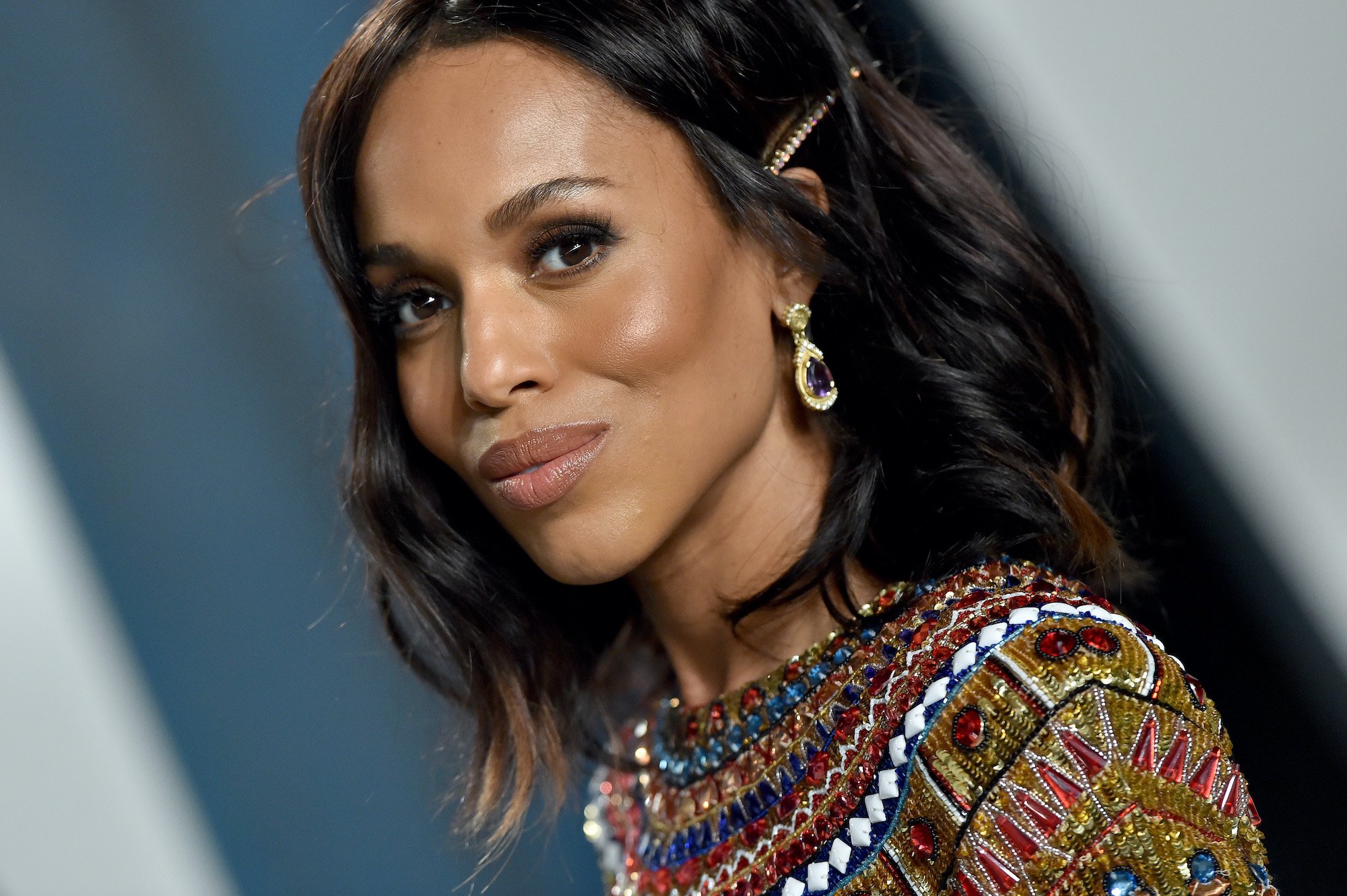 Washington's appearance in 'Psych'
Psych was a popular show that aired on USA Network from 2006 to 2012 over eight seasons and 120 episodes. The show follows Shawn Spencer, a crime consultant with impeccable observational skills, that convinces others he solves crimes with psychic abilities.
His best friend Gus comes with him on cases, and the pair successfully solves crimes with or for the Santa Barbara police department, to the chagrin of some on the police force. 
Kerry Washington appeared in the second season of the show as an accidental ex-wife, named Mira, of Gus when the two drunkenly get married in college. Mira was spontaneous and wild when she and Gus met, but she contacts Gus because she needs him to finalize their divorce papers before she gets remarried.
The show experienced widespread success, and it featured many actors and actresses before they became well known to the general population. According to Screenrant, Jane Lynch also appeared in the show before landing Glee, and Anthony Anderson was in an episode before leading his own show on ABC, Black-ish.
Psych also managed to get appearances by other notable guest stars, like several cast members of The Breakfast Club, William Shatner, Cybill Shepherd, and more. 
Washington's big break in 'Scandal'
After her appearance in Psych season 2, Washington continued to play small roles until 2012 when she became Olivia Pope of Scandal. Scandal was a show that aired on ABC from 2012 until 2018, and many describe it as a political drama.
Mental Floss reports that Pope is based on Judy Smith, the deputy press secretary and special assistant to George H.W. Bush and the crisis manager throughout the Bill Clinton/Monica Lewinsky scandal. 
Smith has represented many other huge clients in crisis management, and her long career gave the show's creator, Shonda Rhimes, plenty of inspiration for Scandal's strong and smart lead character. 
Although the show concluded in 2018, Washington appeared as Pope in the TV series How to Get Away with Murder for two episodes that same year, according to IMDb. 
Other notable roles
Washington's role on Scandal led her down a rabbit hole of other notable roles, including Broomhilda von Shaft in Django Unchained, Anita Hill in Confirmation, and Kendra on American Son. She also played a lead role in the hit TV Mini-Series Little Fires Everywhere, which took the world by storm in 2020. The show was a Hulu original and also starred Reese Witherspoon, and the short span of only eight episodes left fans wanting more. 
Washington also has a few highly-anticipated projects in the works, including her role as Professor Dovey in the 2022 film The School for Good and Evil. This film is currently in post-production, and it was directed by Paul Feig. It also features Charlize Theron and Laurence Fishburne, and it's based on a novel of the same name. 
IMDb also reports that she is set to appear in 24-7, a comedy about accountants trying to solve a fraud case within their firm, and Run, a thriller about a woman who receives a mysterious message that tells her to run.