'Pulp Fiction' Lost the Best Picture Oscar Because of a Mistake at the Golden Globes, According to Quentin Tarantino
Quentin Tarantino is an awards darling. Several ceremonies always tend to reward his movies with nominations. He has a signature style that entices viewers into their world. Tarantino's first Oscar-nominated movie was Pulp Fiction. The film is one of Tarantino's most iconic movies that stands the test of time in pop culture. Film circles around the world continue to discuss Pulp Fiction. Tarantino once explained why he believes a Golden Globes mistake is to blame for the movie not winning the film industry's top honor.
Quentin Tarantino's 'Pulp Fiction' lost the Best Picture Oscar to 'Forrest Gump'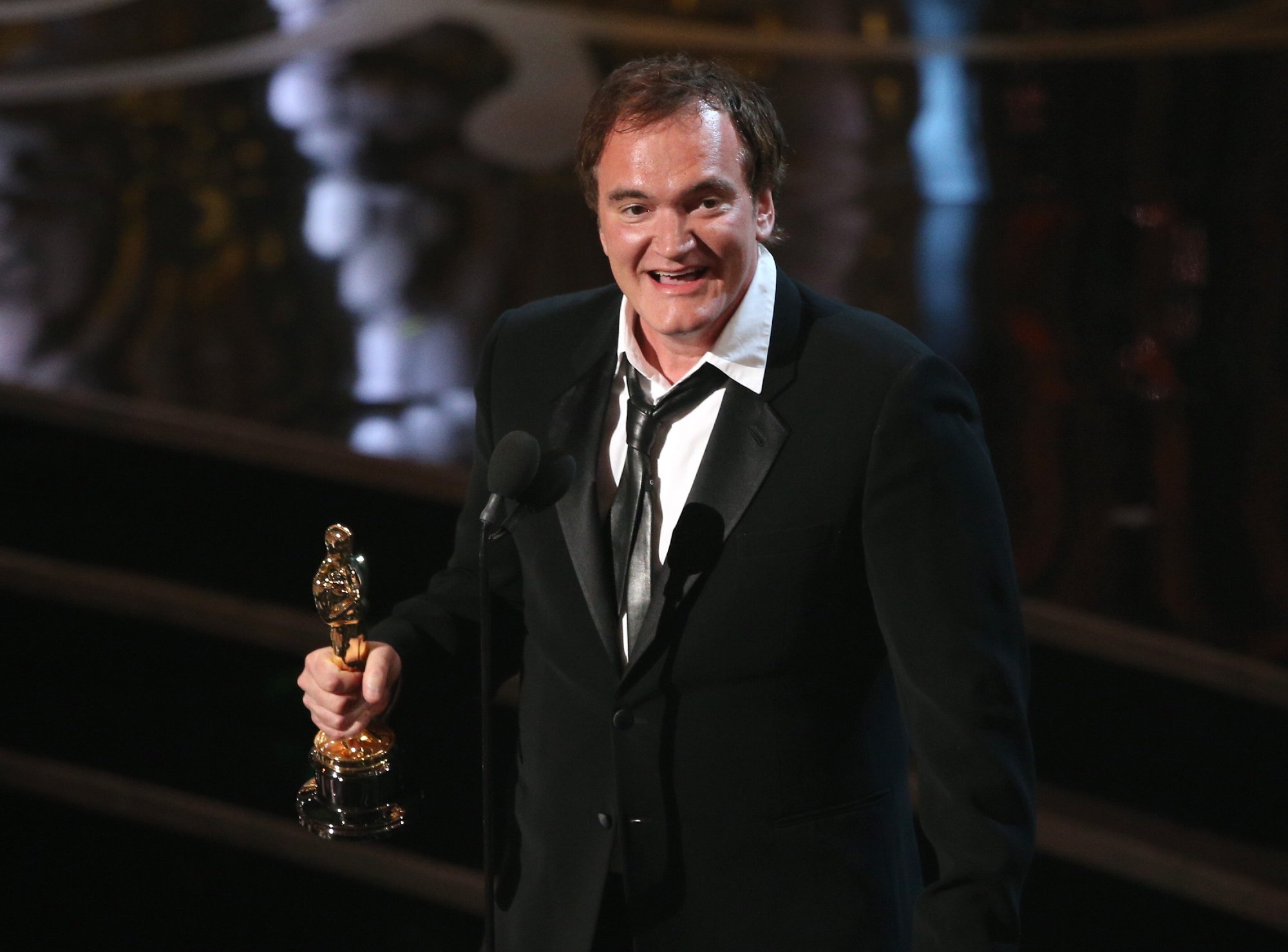 1995's Academy Awards was a tough year with a lot of competition. The Best Picture category contained Forrest Gump, Pulp Fiction, The Shawshank Redemption, Four Weddings and a Funeral, and Quiz Show. A few of these movies still remain highly relevant in today's film landscape. At the time, critics, audiences, and Academy members swooned over a few of these titles, in particular.
Forrest Gump ultimately took home the Oscar for Best Picture. Many audiences have spoken up regarding their frustration with the choice for various reasons. Pulp Fiction and The Shawshank Redemption are frequently noted as better movies. However, Pulp Fiction still managed to earn the Oscar for Best Writing, Screenplay Written Directly for the Screen.
The Golden Globes-related theory for why he lost
The Reel Blend podcast talked with Tarantino about Once Upon a Time in Hollywood. He also chatted about some particular memories from across his filmography. Tarantino addressed why he believes Pulp Fiction lost the Best Picture Oscar. The Golden Globes categorized the movie in the Best Motion Picture – Drama category rather than the Best Motion Picture – Musical or Comedy category, which set the stage for the remainder of awards season.
"I will tell you what I would rewrite if I could for '94 and I think it would have made the Oscars ceremony … it would have made the campaign more exciting," Tarantino said. "I wasn't involved with this, I didn't know I should have been involved with, and I should have been. It was ridiculous that Pulp Fiction was put in the drama section of the Golden Globes. It obviously should have been put in the comedy."
Tarantino continued: "As a matter of fact, I thought it was. It wasn't until a couple of days before the actual ceremony that I realized we were in the drama section. It's like, 'We're comedy!' Now, the only reason it wasn't is because everyone was talking about how violent it was. But, what made it special is that it was as violent as it was and it was really funny. It's a comedy. Every video store in America put it in the comedy section when it came out. And the fact that we were in the drama. I was shocked about that."
Tarantino concluded: "But, if we had been in comedy, I think Forrest Gump would have won drama, we would have won Best Comedy, and it would have been catch-as-catch-can for the entire season after that."
Quentin Tarantino has two Oscars so far
Tarantino isn't without any Oscars. He has eight Academy Award nominations and two wins. In addition to his Pulp Fiction writing win, he also won for Best Writing, Original Screenplay with Django Unchained. Tarantino's direction also awarded actors such as Christoph Waltz with acting awards. He has an extraordinary talent for getting the very best performances from his actors.
Tarantino still plans on making a 10th and final movie before retiring. The Academy does tend to take the state of an artist's career when deciding on who to vote for. Tarantino could still potentially take home the Oscar for Best Picture with his final movie. It will all depend on what he decides to make for this last movie.