Inside Queen Elizabeth's Royal Life, From Princess and Heir to the Throne to Monarch
Queen Elizabeth has lived a long life and dedicated hers to public service. Here's everything to know about the monarch from early childhood to her future legacy.
Queen Elizabeth II might be one of the most influential members of the royal family and the longest-reigning monarch British monarch in history — but just like many other people all around the world, she enjoyed a relatively peaceful and prosperous early life. As a child, Queen Elizabeth was surrounded by love and affection, though always with the great weight of responsibility on her shoulders. In the spotlight from the moment of her birth, the future monarch remained close to her family her entire life, establishing relationships that would carry her through to adulthood and beyond. 
Queen Elizabeth's birthday and early life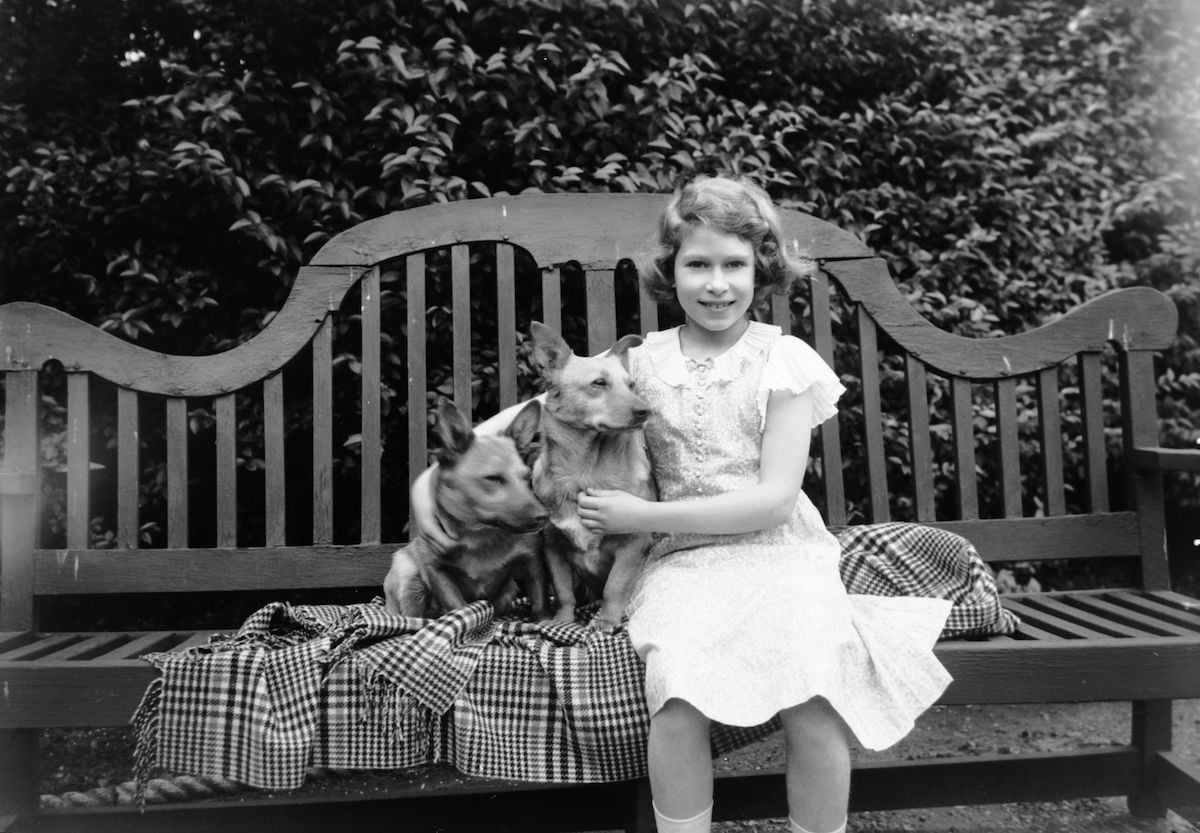 Queen Elizabeth was born on April 21, 1926. The oldest child of King George V and the Duchess of York, Elizabeth Alexandra Mary Windsor was named after her mother and was given the nickname "Lilibet." Her only sibling, Princess Margaret, was born in 1930.
The two young princesses became a subject of intense public fascination, and their likenesses graced the covers of magazines all over the world. Queen Elizabeth was very close with her family, and in particular, formed a loving attachment to her grandfather, whom she called "Grandpa England." 
At her birth, it was not generally expected that Queen Elizabeth would become monarch, due to the fact that her uncle, Prince Edward, was presumed to get married and have children, who would then precede her in the line of succession. However, when Queen Elizabeth was a young child, things changed in a big way, and she quickly moved up to join the line of succession. 
When did Queen Elizabeth join the line of succession?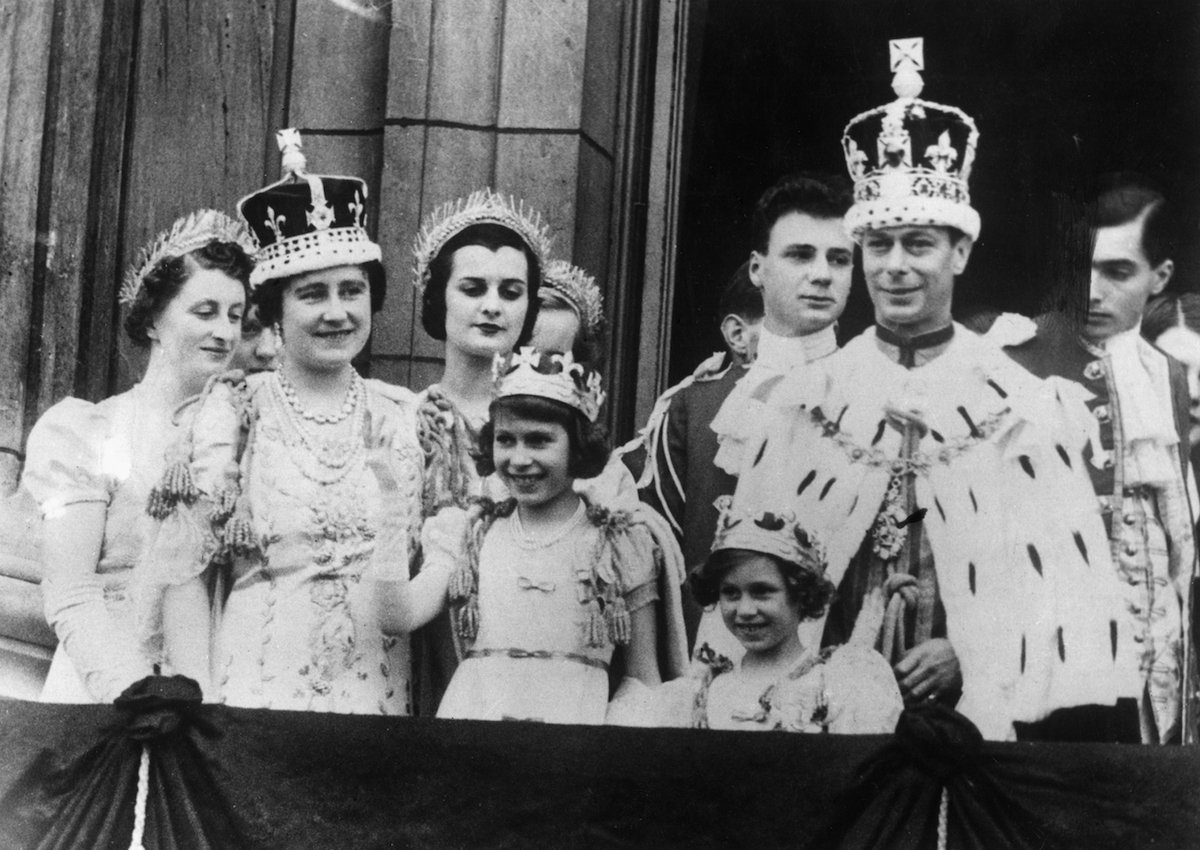 When Edward VIII abdicated in 1936 to marry Wallis Simpson, young Elizabeth, who was only 10 at the time, became heir presumptive due to the fact that her parents had no male children. Historically, the royal family has placed preference on male heirs — however, perhaps because of her own experience as an heir presumptive, Queen Elizabeth changed up the rules and passed the Succession to the Crown Act in 2013. This means that male preference is officially eliminated.
Once it was determined that Queen Elizabeth would be taking over the throne, the young woman began intensive preparations, working with special teachers and learning everything that she could about the history and traditions of England, as well as the rest of the world. 
Queen Elizabeth's education as a princess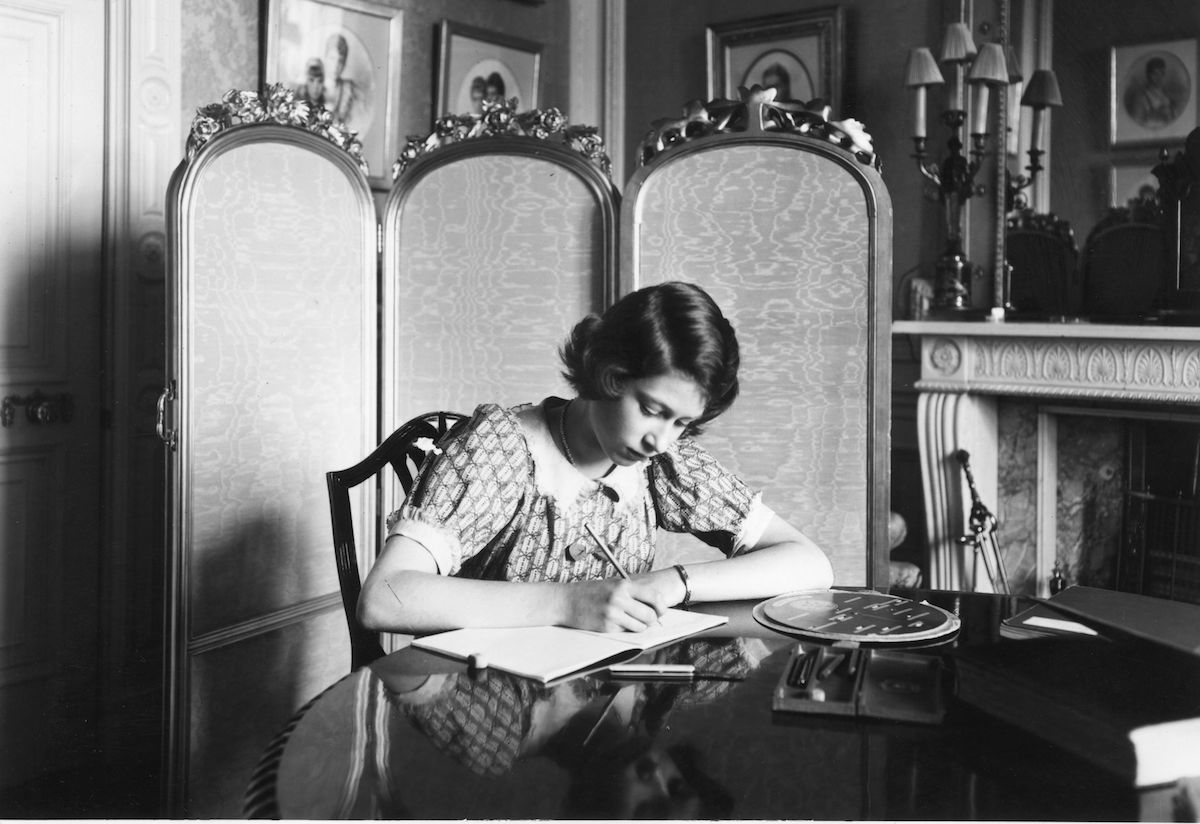 In 1936, after her father became king, young Elizabeth began studying constitutional history and law with Henry Marten. Up until that point, she had been homeschooled, learning how to read from her mother and a variety of other subjects from tutors. As a member of the royal family, she had access to the best education around, and reportedly, she had a "great aptitude" for learning. 
Although Elizabeth spent a great deal of time in formal training as a young woman, she still had time to unwind and enjoy hobbies that she loved. Notably, she enjoyed spending time outdoors, playing with her dogs, and riding horses. Through it all, she remained fiercely regimented and devoted to her position. According to reports, "Elizabeth was the serious one: she meticulously lined up her shoes in her room every night before bed and would leap up from mid-sleep if she thought one was out of order. Margaret was the more precocious and sociable one."
Things would change drastically for Queen Elizabeth in 1953 when she ascended to the throne of England — a position that she holds to this day. Up until the year 1953, young Elizabeth Alexandra Mary Windsor lived a life of responsibility, although she was mostly able to retain her privacy. However, that year, everything changed, when the young woman was named the monarch of the United Kingdom as well as 15 other Commonwealth realms.
As the head of the royal family, Queen Elizabeth II became responsible for not only guiding her country but for offering up an example to her own immediate family members. At the time that she became queen, the newly-minted monarch was also navigating the trials and tribulations of motherhood. 
Queen Elizabeth and Prince Philip's love story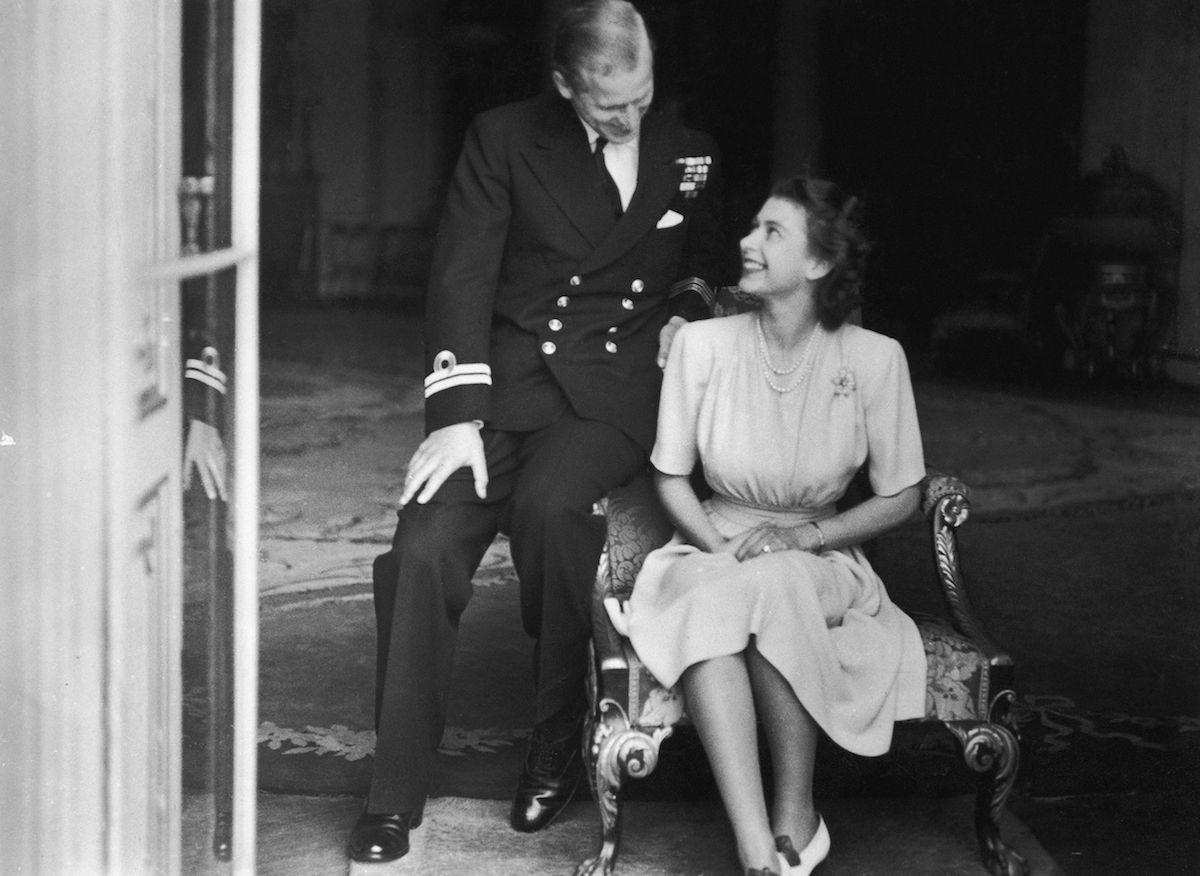 Well before she became the ruler of England, Elizabeth was just a young girl, discovering the many responsibilities of life as a senior royal. Like many senior royals in her position, the young woman had to seriously consider any potential romantic partners — but reportedly, her heart was stolen by a distant cousin named Prince Philip when she was just 13 years old.
At the time, the teenage Elizabeth had only crossed paths with Philip once — but it is said that the two were smitten with each other for years, carrying on a long-distance romance and keeping in touch through regular letter-writing. In July 1947, the engagement between Philip and (at the time) Queen Elizabeth was announced. Just a few months after the engagement announcement, the two tied the knot in a historic marriage ceremony. 
When did Queen Elizabeth become queen?
It didn't take long before the newly-married couple decided to expand their family. Just one year after their wedding, Queen Elizabeth gave birth to the couple's first child, Prince Charles. The perils of new motherhood were no doubt difficult for the young woman, and as the years progressed, and her responsibilities grew, it became harder to find that balance. 
In 1952, Queen Elizabeth's father died after a lengthy health battle. Immediately after his death, officials and senior royals alike clamored for his daughter to be crowned queen. In June 1953, the coronation of Queen Elizabeth officially took place, with the ceremony being televised all around the world for eager viewers to watch and enjoy. The historic moment marked not only a major shift for the future of England but for the private life of Elizabeth as well. 
How many kids did Queen Elizabeth have with Prince Philip?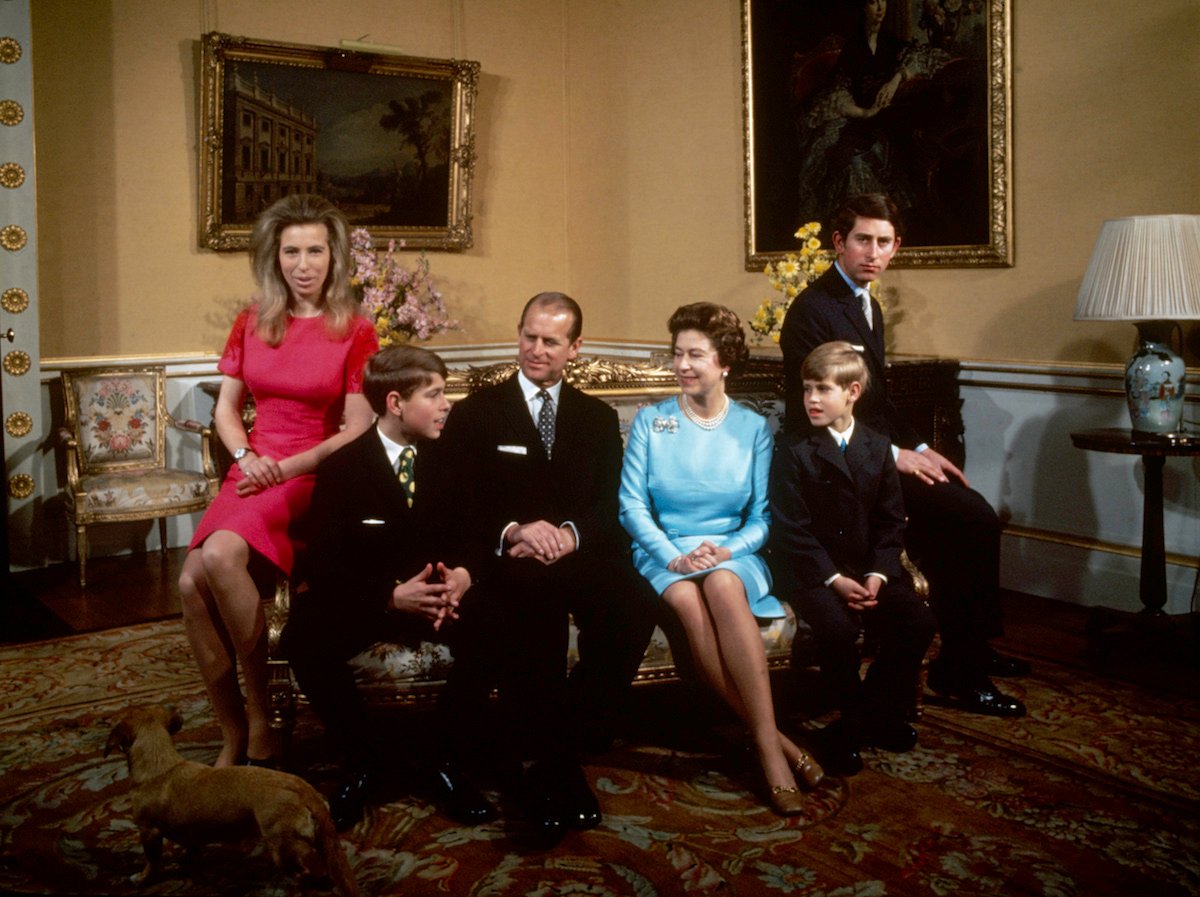 By the time that she was crowned queen, the young monarch already had two children: Charles and a daughter named Princess Anne, who was born in 1950. During the early years of her reign, she welcomed two more children with Prince Philip: Prince Andrew, who was born in 1960, and Prince Edward, born in 1964.
While Queen Elizabeth had a lot of help raising her children from various royal nannies, her children have spoken out directly to disprove the idea that she wasn't an involved or loving mother. As Anne revealed in 2002, "I simply don't believe there is any evidence whatsoever to suggest that she wasn't caring. It just beggars belief."
Over the years, it does seem that Queen Elizabeth spent the most time with Charles, her oldest child, and her heir. Some royal experts have stated that their closeness is evident in their public interactions. "It's interesting to note that their relationship is very fun and playful," a human behavioral expert revealed to Marie Claire. "When they're together, they're both fully embracing the moment." In spite of her love for her children, Queen Elizabeth constantly struggled with the difficult work of ruling — as well as distinct political pressures that would ultimately take a toll.
After Queen Elizabeth officially ascended to power in 1953, things just kept getting busier for the young monarch. Over the years that followed her coronation ceremony, not only did she learn firsthand about the perils of sitting on a throne, but she welcomed two more children with her husband, Philip, making her a mother to four. The duties of work and motherhood would have been a lot for anyone to juggle — but through it all, Queen Elizabeth handled it all with grace, dignity, and a tendency to "never complain, never explain" that would ultimately become one of her signatures. 
What is Queen Elizabeth known for?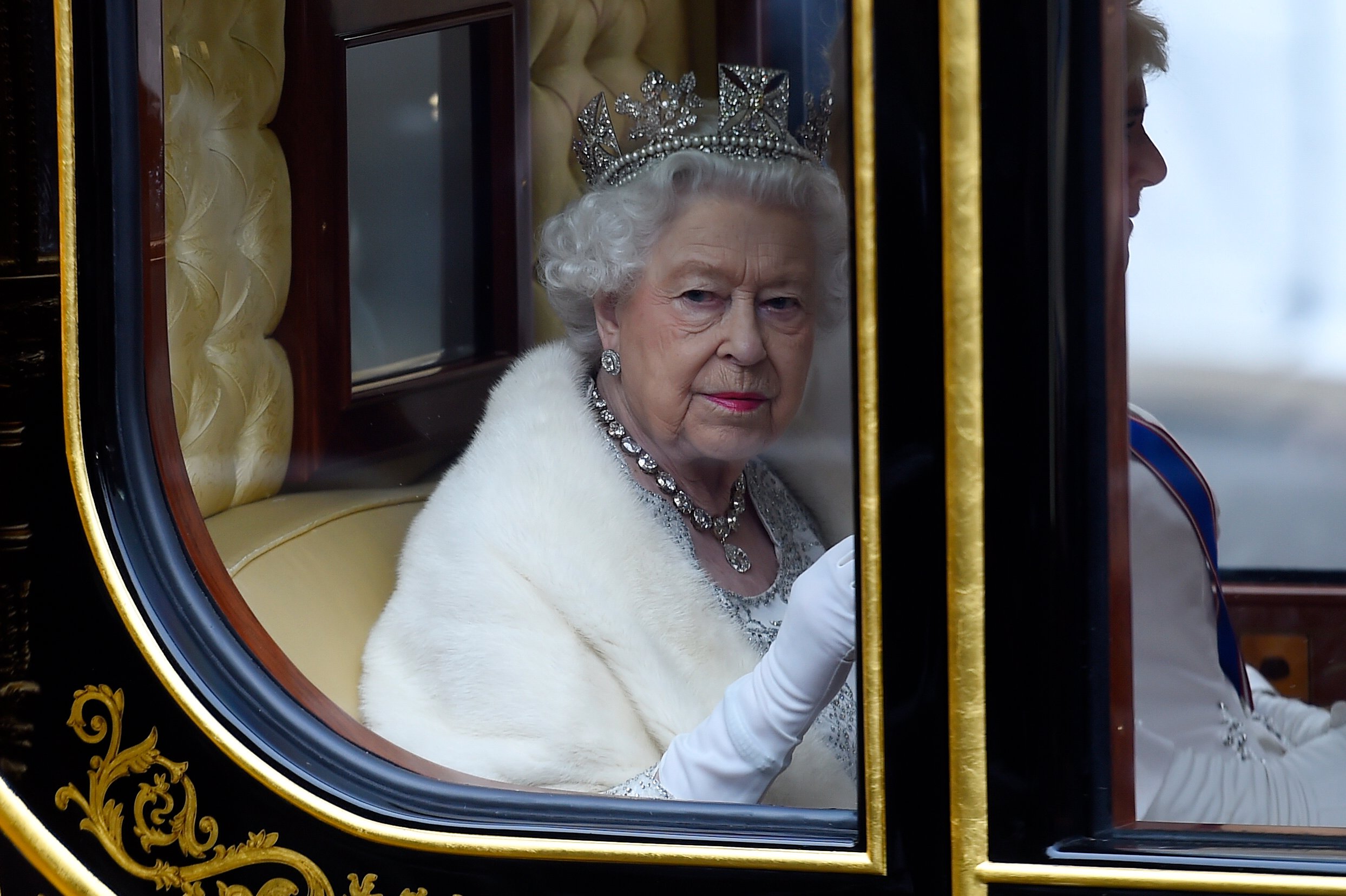 Queen Elizabeth quickly gained a reputation for a steady head and composure in the face of some truly tough situations. She has not only weathered a number of constitutional and political crises, but she has also managed to remain the head of her family through divorces, death, tragedies, and some major scandals. These days, Queen Elizabeth is one of the world's most respected and revered heads of state. Not only is she the longest-reigning monarch in British history, but she is the longest-serving female head of state in world history.
In 2017, Queen Elizabeth became the first British monarch to reach a Sapphire Jubilee. She has remained popular with people all around the world, even though she has received criticism at various times for her "stiff upper lip" approach to public scrutiny. Many look to her as being responsible for helping to modernize the royal family, in spite of the fact that she is often perceived as being old-fashioned. Ultimately, she will be looked upon as one of the greatest monarchs in British history, when she does eventually step away. 
What is Queen Elizabeth's net worth?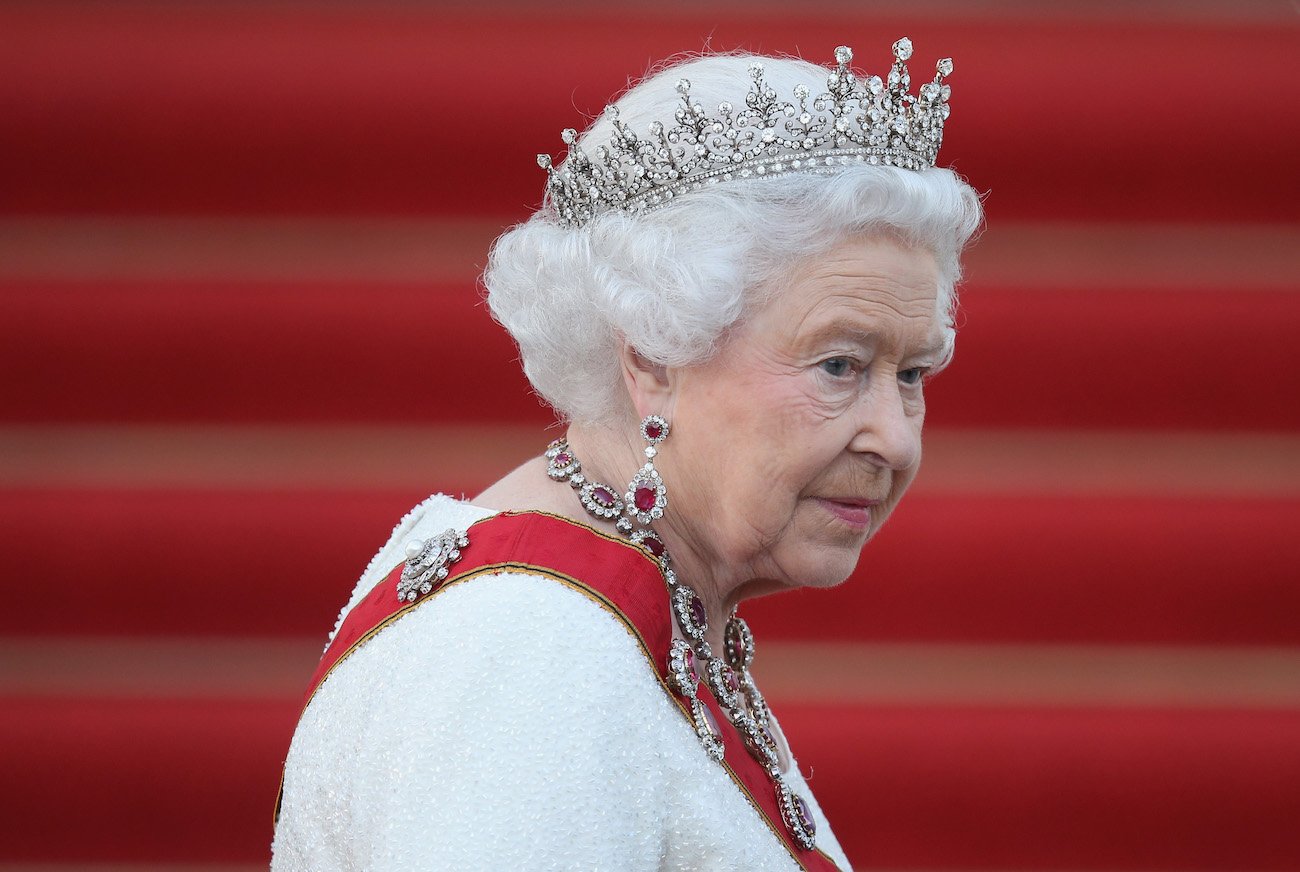 Queen Elizabeth is known for living a frugal, composed life, preferring a strict routine and allowing herself very few indulgences. At the age of 95, the queen likes to stay very busy, eating essentially the same thing every day and always making sure to incorporate some form of exercise — whether it is horseback riding or walking around the palace grounds.
In spite of her frugal lifestyle, the queen is very wealthy. According to The Richest, Queen Elizabeth has a personal net worth of $500 million, wealth that mostly comes from personal holdings, including Balmoral Castle in the Scottish Highlands and multiple farms, as well as a fine art collection and expensive jewelry. On top of her personal wealth, the queen has access to assets belonging to the Crown Estate, estimated to be worth around $28 billion. 
Who will be the next queen of England?
Queen Elizabeth's legacy is a complicated one, but ultimately, she leaves behind not just a large, loving family, but millions of fans that she has positively influenced as well. Even though she is in her 90s, the queen has announced no intention of stepping down, and many predict that she will continue to rule England for as long as she is able, performing her duties with the enthusiasm and dedication of a much-younger woman. 
When she does step down, her son, Prince Charles, will ascend the throne and become the King of England. After him, his son Prince William will become the king, with his wife, Catherine, Duchess of Cambridge, becoming queen consort. As for a proper queen of the United Kingdom, that remains to be seen after Prince George's generation.
Certainly, those who rule after Queen Elizabeth will carry on what they have learned from her with them, letting her inspiring model of grace under pressure helping to guide them through tough decisions.