Quentin Tarantino Once Admitted 1 Other Actor Can Read His Dialogue as Well as Samuel L. Jackson
Quentin Tarantino once said he collaborates with Samuel L. Jackson so much because he's the best at reading dialogue. However, there's one actor who Tarantino says can match that.
Quentin Tarantino knows how to get the best possible performances out of his actors. He's worked with actors at the height of their careers and helped revitalize the careers of others. Tarantino has a strong understanding of how to direct actors. Tarantino once said Samuel L. Jackson is the best at reading his dialogue, but one other actor can reach his level.
Quentin Tarantino has frequent collaborators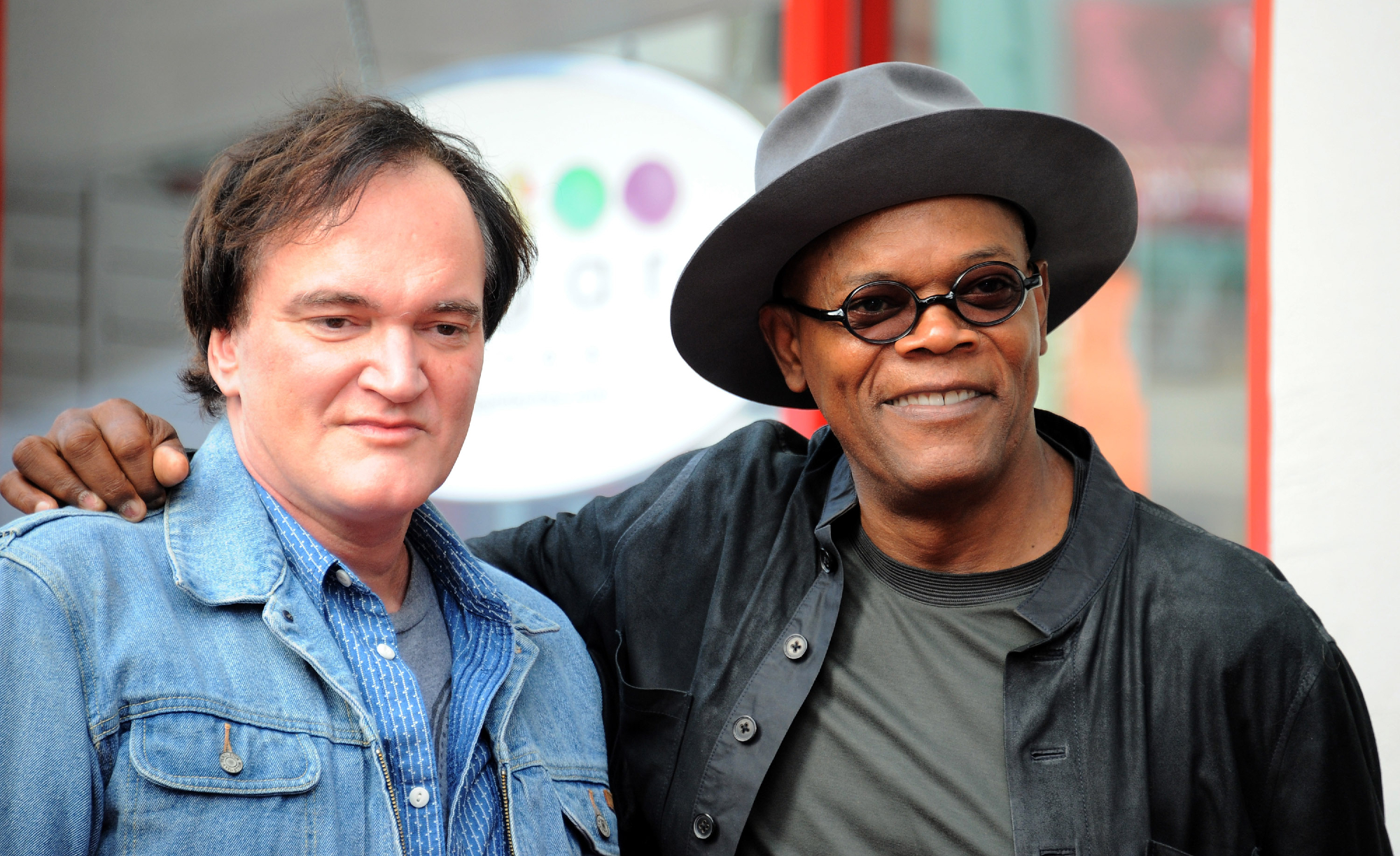 Tarantino fans know he often works with many of the same actors. Tarantino has had six collaborations with Jackson, and this is the most collaborations he's done with any actor. They first worked together in Pulp Fiction and have continued working together into the present day. Jackson also had a small cameo in Once Upon a Time in Hollywood.
Several other actors have worked with Tarantino multiple times. The list includes Michael Madsen, Tim Roth, Zoë Bell, and Uma Thurman, among others. They all do a wonderful job moving from one character to the next. And Tarantino fans enjoy seeing him work with this list of actors.
Quentin Tarantino said his dialogue can be read by 1 other actor as well as Samuel L. Jackson
Filmmaker Robert Rodriguez interviewed Tarantino on the El Rey Network. Rodriguez asked the legendary filmmaker about his collaborations with Jackson. Tarantino has a very special relationship with Jackson that has grown over the years.
"There's a few things with Sam," Tarantino said. "I mean, we like a lot of the same kind of movies. So it's not like he doesn't get it. He comes from theater. So he comes from the work ethic of the play is the thing. That's what we're doing here. He knows his dialogue left, right, and center. Upwards and downward."
Tarantino continued: "But then the thing that makes our relationship is just nobody says my dialogue the way Sam…Sam gets it. He's a terrific artist. He's a terrific actor."
Tarantino explained that Christoph Waltz is an actor who can match Jackson. He won Academy Awards for 2009's Inglourious Basterds and 2012's Django Unchained. Waltz has a dynamic range and perfectly understands the characters he portrays.
"Now, Christoph says my dialogue as good as Sam Jackson, but he doesn't say it the Sam Jackson way [laughs]," Tarantino said. "He sings it in a completely other tune."
Tarantino concluded: "But the way that Christoph and Sam Jackson do it — they turn it into the poetry that it was always supposed to be. They get the music in it. They sing it. They sing the dialogue; they don't say it. They sing it. It just takes off. It's alive."
Who will his final collaborators be?
Tarantino's Once Upon a Time in Hollywood is his ninth movie. And he plans for his 10th movie to be his final one. Tarantino has teased some of his ideas, including a Reservoir Dogs remake. But he quickly stated he won't be doing that. He knew he would get backlash for making that his final movie.
Tarantino has a lot of interesting directions in which he could go. It's rather likely that he will once again work with some of his frequent collaborators, such as Jackson and Madsen. However, he's also worked with other actors for the first time more recently, such as Margot Robbie. Potentially he'll bring some of those folks on board for his final movie.