Quentin Tarantino Almost Never Made Another Movie After 1 'Career-Denting Fiasco' Anthology
Filmmaker Quentin Tarantino is known for his ability to craft a movie within his signature style. He crafts characters full of style and personality, allowing them to burst off the screen. However, even Tarantino has the possibility of making a dud of a film. In his case, the legendary filmmaker almost stopped making movies altogether after making an anthology that critics called a "career-denting fiasco" early into his filmography.
Quentin Tarantino's first movie, 'Reservoir Dogs,' shocked the world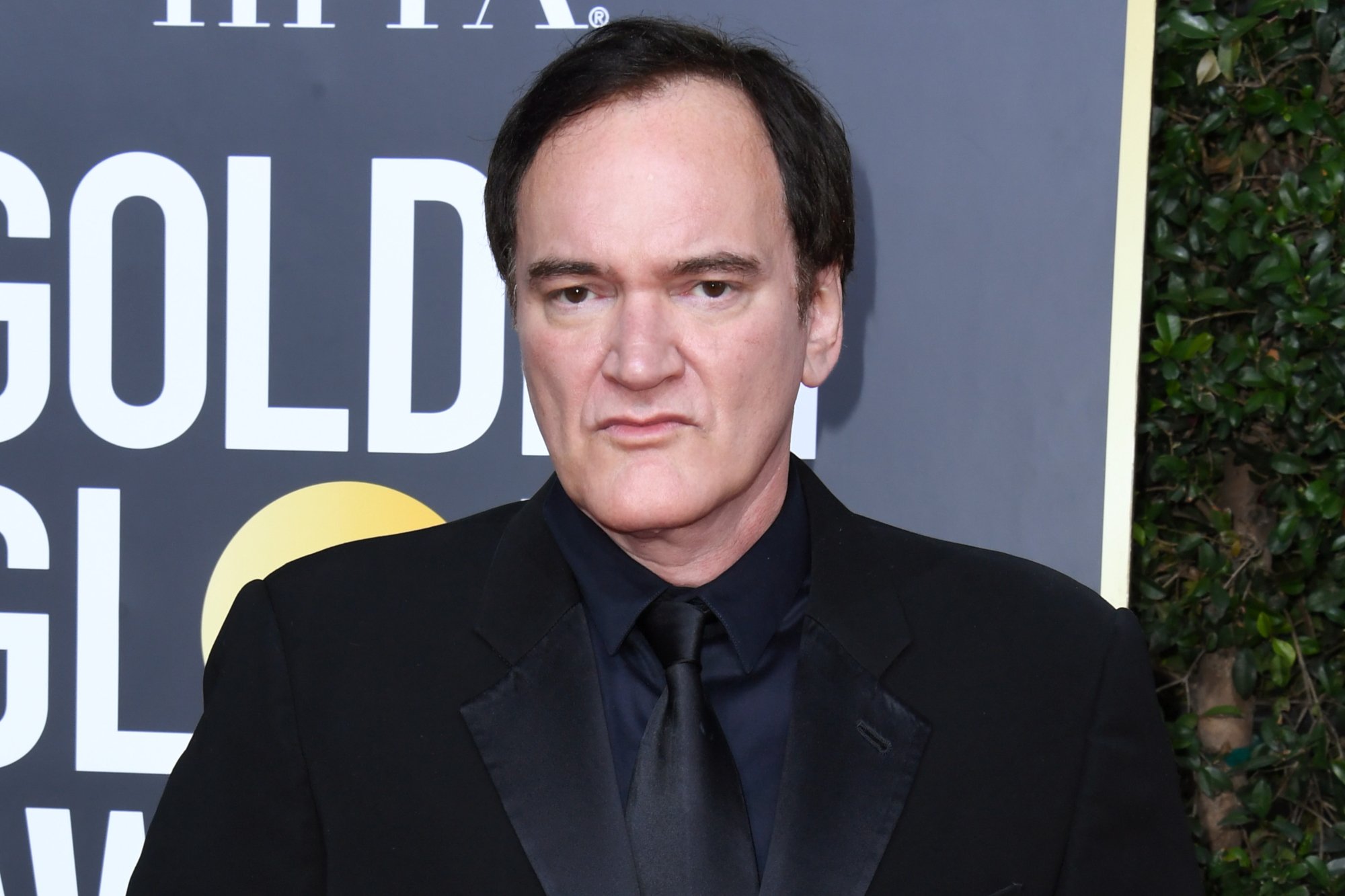 Tarantino first exploded into the movie business with Reservoir Dogs. The 1992 independent film became a cult classic, but it played beyond expectations. It incorporated many of Tarantino's usual motifs, such as crime, references to old television shows, and non-linear storytelling. However, this was only the beginning of his career.
Only two years later, Tarantino returned with 1994's Pulp Fiction. The film is widely considered one of the greatest movies ever made. Tarantino only continued to evolve his storytelling techniques over the course of his movie career, blending genres that tend to result in something hyper-violent.
Quentin Tarantino almost never made another movie after 'Four Rooms'
After directing an episode of ER in 1995, Tarantino's next full-length feature movie was a segment in an anthology called "The Man from Hollywood" in Four Rooms. The overarching story follows four separate stories that connect within the confines of a fading hotel on New Year's Eve. Other directors on the project included Allison Anders, Alexandre Rockwell, Robert Rodriguez, and Chuck Jones.
According to Ian Nathan's book, Quentin Tarantino: The Iconic Filmmaker and His Work, the filmmaker almost backed out of Four Rooms. The production left him feeling "totally overstressed." Distributor Miramax had difficulty editing down its two-and-a-half-hour runtime that they desperately needed to cut down on.
Critics slammed Four Rooms, with Janet Maslin writing in The New York Times, "The less said about this career-denting fiasco, the better." Audiences followed suit, bringing in only $4.2 million domestically against a $4 million budget. It was his first box office disappointment, which resulted in him taking some time away from the media spotlight.
"Life's just too short to do movie after movie after movie," Tarantino said. "It's like getting married to get married. I wanna be in love and say, "This is the woman.'"
However, Tarantino admitted that he "never wanted to make another movie" after Four Rooms. His love for filmmaking inevitably drew him back into the fight.
He also underperformed with 'Death Proof'
Four Rooms wasn't the only movie from Tarantino's filmography to underperform at the box office. He teamed up with longtime friend Rodriguez to pay homage to exploitation movies from the 1960s and 1970s with Grindhouse. Rodriguez made Planet Terror, while Tarantino created Death Proof to play as a double feature.
The film performed fine with critics, but it flopped at the box office. As a result, Tarantino felt "depressed" after it failed to capture an audience, causing him to doubt his own abilities. Nevertheless, he then managed to continue with box office success and Oscar-winning films such as Inglourious Basterds and Django Unchained.