Quentin Tarantino Created a Southern Beer Brand for 'Once Upon a Time in Hollywood' and 'Death Proof'
Quentin Tarantino created his own brand of southern beer that perfectly fits in 'Death Proof' and 'Once Upon a Time in Hollywood.'
Quentin Tarantino is a legendary filmmaker who easily draws crowds to theater seats for most of his movies. He also happens to be a fan of beer, which is apparent in his films. Tarantino wisely snuck a beer brand into Once Upon a Time in Hollywood and Death Proof. His fans picked up on this little Easter egg and want a taste of it.
Quentin Tarantino has a signature filmmaking style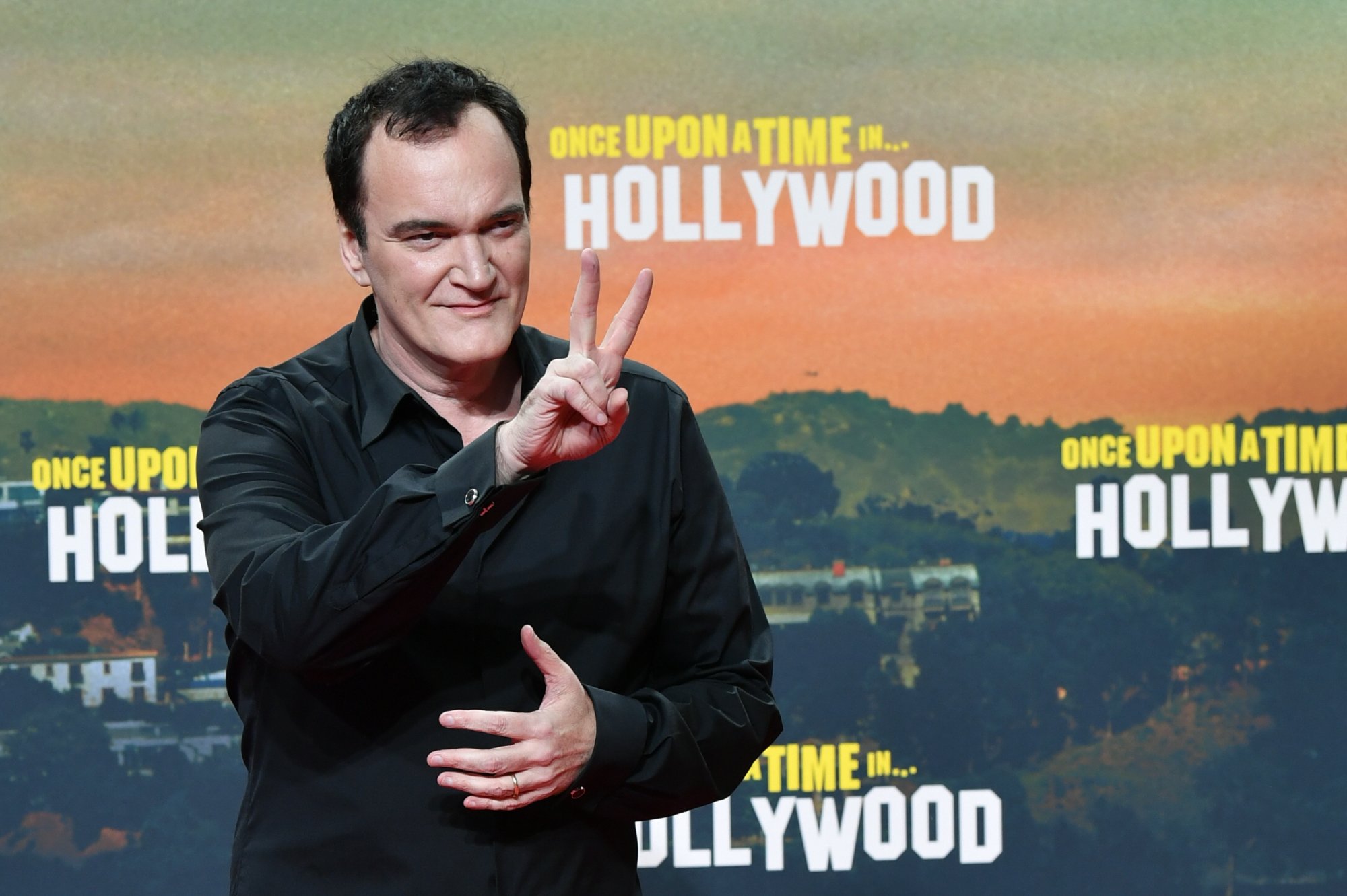 Tarantino's movies include a genre filter over wildly personal stories for the filmmaker. He doesn't always announce those meanings publicly, but it's clear that every one of his movies holds importance to the filmmaker's life. Some fans theorize that all of Tarantino's films take place in the same universe. A Tarantinoverse, if you will.
Death Proof is Tarantino's least successful movie at the box office. However, he quickly returned to form with Inglourious Basterds. Tarantino's most recent feature Once Upon a Time in Hollywood is a hangout movie of sorts that blends several of subject matters that Tarantino has shown a passion for throughout his career, including violence and the time period. It earned two Oscars among several other nominations.
Quentin Tarantino created a southern beer brand for 'Once Upon a Time in Hollywood' and 'Death Proof'
Reddit is only one of the sources of fans finding a recurring Tarantino-created beer in a couple of his movies. The name of the beer is Old Chattanooga Beer. It made its first appearance in Death Proof. An Old Chattanooga is visible in the frame outside of the convenience store. Some cases of the beer are also visible in the background inside of the convenience store itself.
However, that isn't the only time that Tarantino placed this beer brand in his movies. It's also seen in Once Upon a Time in Hollywood. It's Cliff Booth's (Brad Pitt) choice of beer throughout the movie. However, Tarantino's Old Chattanooga Beer is more prominent this time around, as Cliff is seen actively drinking the beverage.
Old Chattanooga Beer is a fictional Tennessee brand lager. The playful advertisement released for Once Upon a Time in Hollywood confirms that it has 7.4% alcohol content.
Fans want the beer to go on sale in real life
Tarantino fans love seeing the Old Chattanooga Beer continuity from Death Proof to Once Upon a Time in Hollywood. Reddit wants to see the filmmaker release the beer for real. Others would even be happy with a collectible can to purchase.
Tarantino plans to retire after making his 10th movie. However, only time will tell if he sticks to his word on that. If he decides to go into the beer brewing business, he already has a built-in audience. His name and their presence in his movies carry enough weight to make this beer worth trying. However, there's no telling how it would taste.