Quentin Tarantino Fans React to How He Directs Actors
Quentin Tarantino has a very specific way that he directs his actors. His iconic style influenced many other filmmakers over the years and Q&A audiences frequently want to learn more about his process. Tarantino once walked through exactly how he interacts with actors while on the set.
Quentin Tarantino frequently collaborates with familiar faces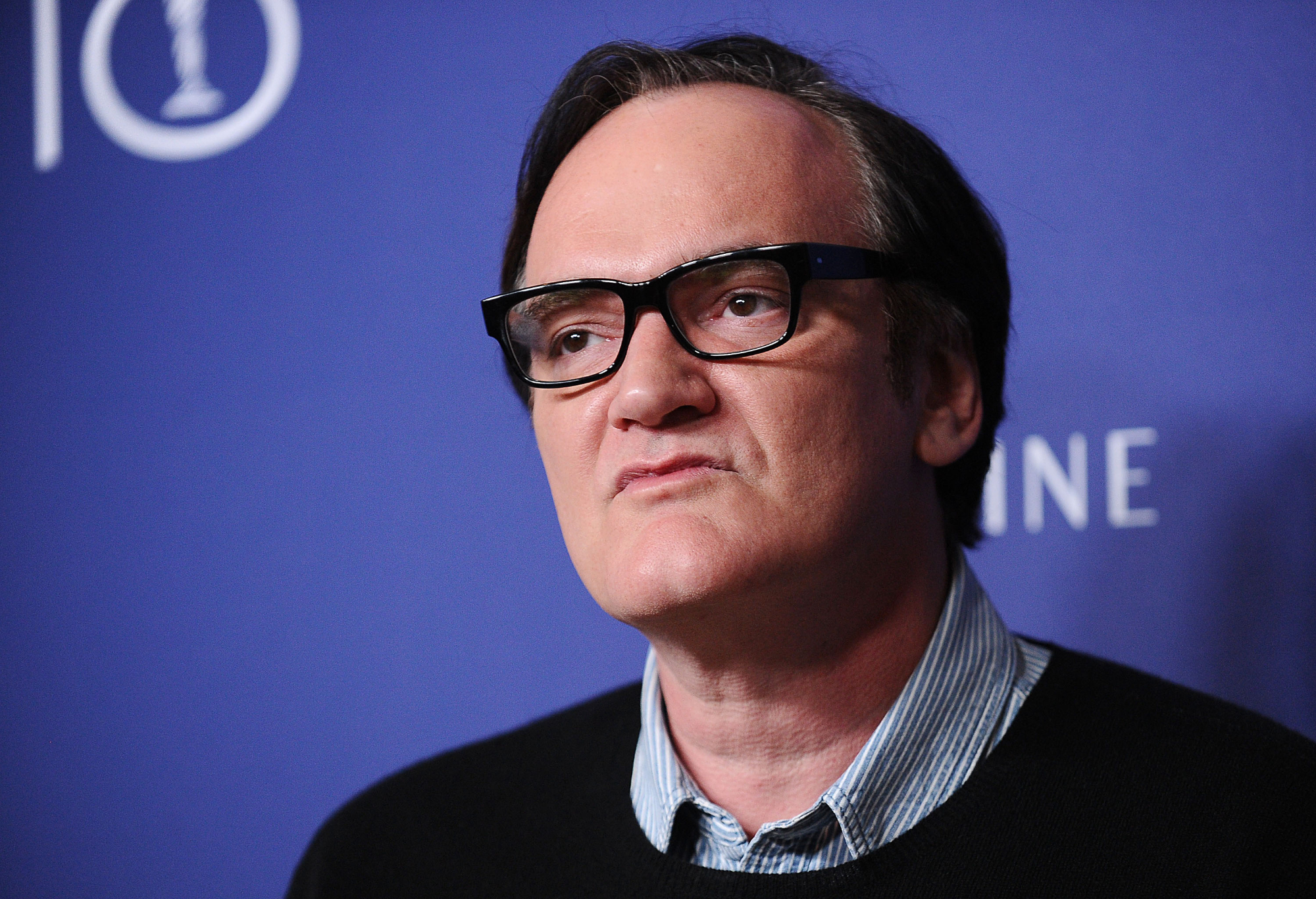 There are several recurring actors who find themselves in Tarantino's films. Samuel L. Jackson is in first place with a staggering total of six roles. However, Michael Madsen comes in a close second place with a total of five characters from Reservoir Dogs to a small cameo appearance in Once Upon a Time in Hollywood.
Tarantino finds the worth in actors beyond their recent filmography but sees their potential. However, he doesn't have any reservations about bringing back familiar faces when it makes sense for all parties involved.
Quentin Tarantino explained his thought process for how he directs
The American Film Institute YouTube channel talked to Tarantino during a seminar about how he directs his actors. He explained that he doesn't hide from the set watching the scene on a monitor. As a result, Tarantino went into the audience and showed that he kneels right next to the camera.
"From time to time, I'll ask an actor if it bothers them that I'm there," Tarantino said. "It almost never bothers them that I'm there. That's what they're doing. They're acting for me. They want me to like it. Every single actor whether it's your cousin who you talked into doing the movie and he's the worst actor in the world but he's got red hair and you need the guy because he has red hair and he'll do it for free, or if you're talking about Christoph Waltz. It doesn't matter."
Tarantino continued: "If you're right there by the camera when you say 'Cut,' they will all look to you to see what you thought. They're acting for you. They are just acting only for you when you do that. So, don't be in another room. Don't be watching TV, you know? You work too hard to be watching TV while the most exciting moment of your life is happening."
"Be there, look at their eyes, see the environment around them," Tarantino said. "F*** the frame for a little bit. You've got the frame. You know what the frame is supposed to be. See what's outside the frame. But, also you're just feeling the drama of the scene. When you watch it on the monitor, you're almost too much an audience member. No, this is the creative part. You're there. It's back and forth. You're part of it. You're part of the electric current that's going on."
The filmmaker's fans praise his style
The AFI video about Tarantino working with actors is filled with comments praising the filmmaker's style. They enjoyed both the content of his answer as well as the way that he presented the information. One comment explained that this "hands-on" style is exactly how he's able to get such wonderful performances out of his frequent collaborators.
Another Tarantino fan referred to photographs of other legendary filmmakers, including Billy Wilder and Alfred Hitchcock, who also remain close to the camera.
Several YouTube commenters pointed to the passion that Tarantino demonstrated when talking about his craft. He commanded attention in his other interviews, explaining cinema in ways that captivated the viewer.