Quentin Tarantino Was Inspired by 'Gunsmoke' in 1 Perfect 'Once Upon a Time in Hollywood' Scene
Filmmaker Quentin Tarantino doesn't hide the fact that classic movies and television, such as Gunsmoke, greatly inspired his work. In fact, he regularly places Easter eggs and other hat tips throughout much of his filmography. Gunsmoke heavily inspired a perfect scene from Tarantino's Once Upon a Time in Hollywood that continues to stick with many fans who knew what he was pointing to.
'Once Upon a Time in Hollywood' director Quentin Tarantino brought back old Hollywood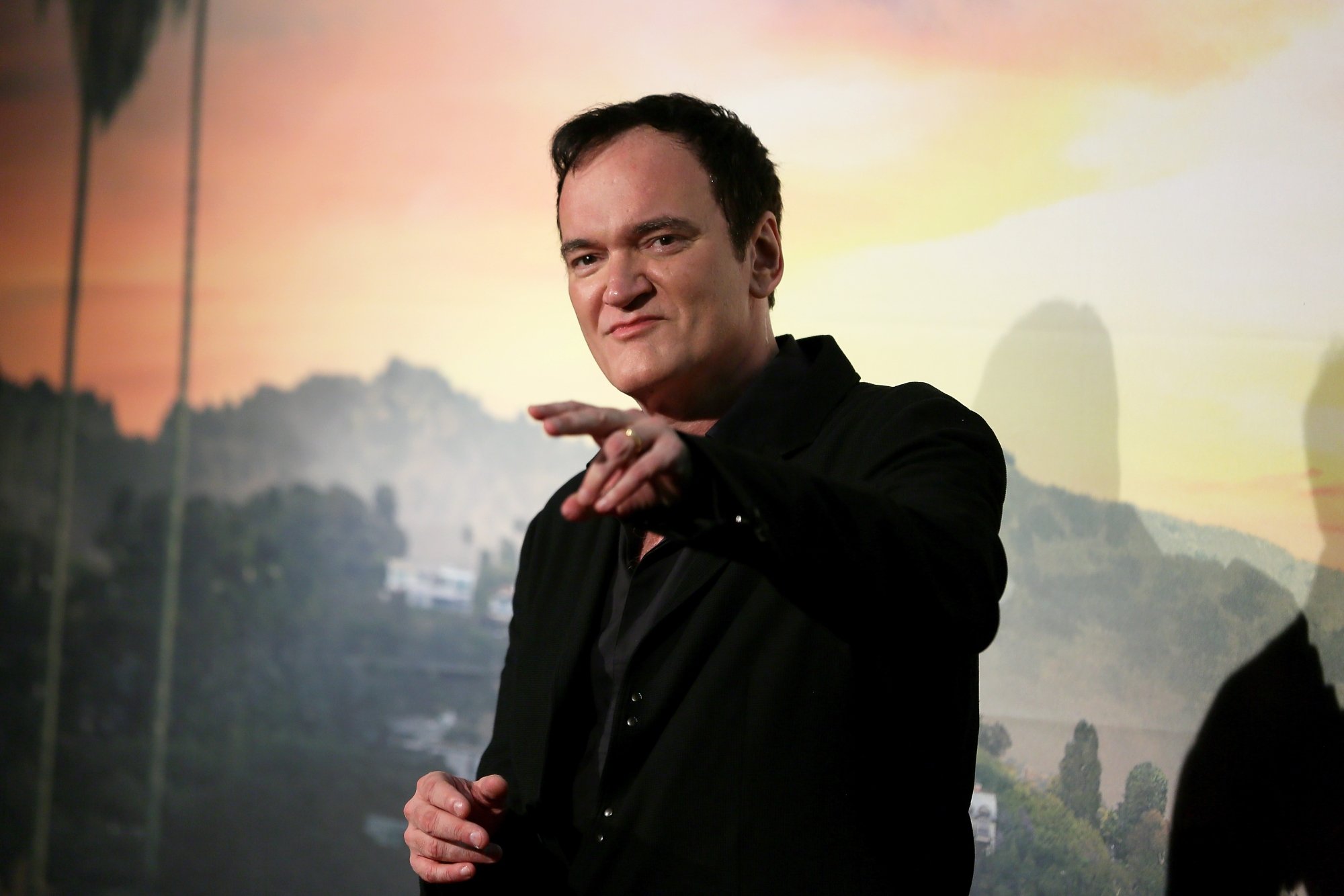 Tarantino created a "hangout" movie with Once Upon a Time in Hollywood, which is a film that places heavy emphasis on the characters. Therefore, audiences are given the opportunity to spend time with them, rather than focusing on a traditional plot structure. Additionally, Tarantino brought powerhouses Leonardo DiCaprio, Brad Pitt, and Margot Robbie in for this old Hollywood adventure.
The story follows Rick Dalton (DiCaprio), a television actor whose career is slowly leaving his grip. Therefore, he tries to find a way to save his career along with his stunt double, Cliff Booth (Pitt). It's set in 1969, depicting Hollywood's Golden Age within the setting of Los Angeles. Meanwhile, Sharon Tate (Robbie) faces the looming dangers of the Manson Family.
Quentin Tarantino told cinematographer Robert Richardson to watch 'Gunsmoke'
In an interview with Uproxx, Once Upon a Time in Hollywood cinematographer Robert Richardson talked about his experience on the Oscar-winning film. Senior Entertainment Writer Mike Ryan talked about one of his favorite scenes in the movie, which stuck with a fair number of the film's fans, as well.
Rick stars in the fictional 1960s Western television show called Bounty Law, which Cliff also works on as his stunt double. There's a scene where DiCaprio's Rick and Michael Madsen's Sheriff Hackett have an encounter. The music crescendos as the camera locks in on Rick before cutting to the commercial. Uproxx pointed to the obvious comparison of Gunsmoke's style, which was a conscious decision.
"That sequence was something that Quentin said, 'OK, you've got to watch Wanted Dead or Alive. I'd like you to watch some Maverick and Gunsmoke,' just as you said," Richardson said. "Or Rifleman, all those television series and it's essentially exactly what they would've done. They would've done that and move in. And I tried not to make it feel like, oh, you know, it's rock solid. I tried to give it a little bit of life and it worked out perfectly."
'Once Upon a Time in Hollywood' references 'Gunsmoke' in other ways
Tarantino didn't stop there with the Gunsmoke references in Once Upon a Time in Hollywood. He makes note of Lancer, the 1968-1970 Western that aired on CBS, which casts Rick as the guest villain. There, Rick meets Timothy Olyphant and Luke Perry's James Stacy and Wayne Maunder, as well as Julia Butters' Trudi Fraser. This final character was a reference to Jodie Foster's guest-starring appearance on Gunsmoke.
Once Upon a Time in Hollywood only further emphasizes Tarantino's ability to tap into popular culture of the past and bring it into his storytelling. It worked well with awards voters, earning Academy Award wins for Best Supporting Actor for Pitt and Production Design. The film also earned nominations for Best Picture, Director, Actor, Original Screenplay, Cinematography, Costume Design, Sound Editing, and Sound Mixing.