Quentin Tarantino Once Revealed the Best Character He's Ever Written: 'He Was a Linguistic Genius'
Legendary filmmaker Quentin Tarantino once told an audience who he regards as the best character that he's ever written in his career.
Quentin Tarantino is one of the most legendary living filmmakers in the industry. Audiences and his industry peers flock to the theaters to see the newest installments of his filmography. However, Tarantino once said that he puts one character above all of the rest. One of them has a special place in his heart as the best character of his career.
Audiences know Quentin Tarantino for iconic characters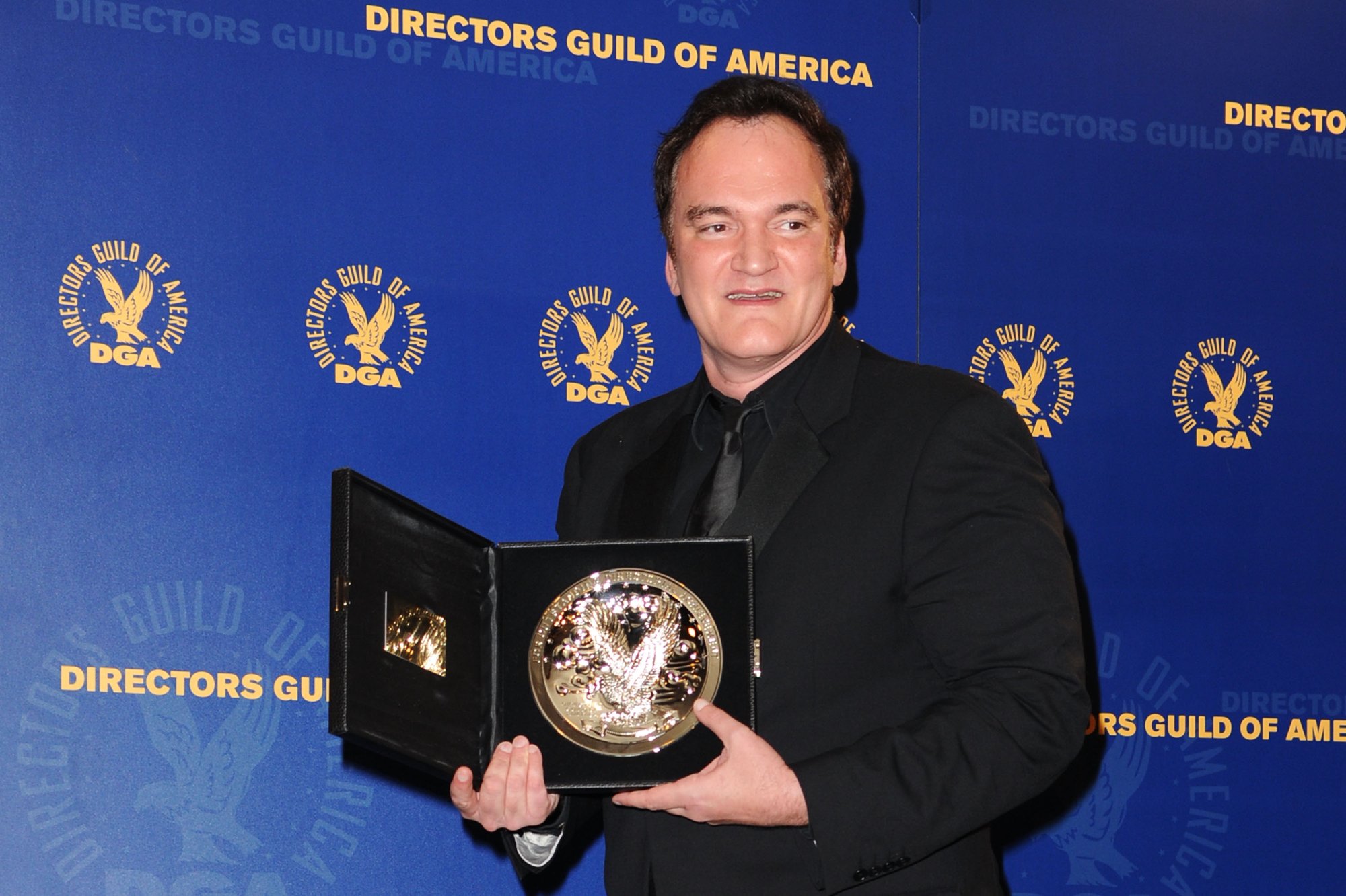 Tarantino created several iconic characters that the world continues to quote to this day. Reservoir Dogs started it all with a bunch of criminals going by code names, such as Mr. White (Harvey Keitel) and Mr. Orange (Tim Roth). Pulp Fiction truly put Tarantino on the map with characters such as Vincent Vega (John Travolta) and Jules Winnfield (Samuel L. Jackson).
However, Tarantino does more than create easily-quotable dialogue. He constructs rich characters that allow his cast members to further elevate how they appear on the silver screen. Kill Bill is a wonderful example of this, with Uma Thurman's Bride representing vengeance in a way that draws audiences in for the exciting genre bloodbath.
Quentin Tarantino says that 'Inglourious Basterds' character Col. Hans Landa is his best character
Screen Daily once reported on Tarantino speaking at the Jerusalem Film Festival at the Jerusalem Cinematheque. He talked about the character that he's most proud of, who is Col. Hans Landa from 2009's Inglourious Basterds.
"Landa is the best character I've ever written and maybe the best I ever will write," Tarantino said. "I didn't realize [when I was first writing him] that he was a linguistic genius. He's probably one of the only Nazis in history who could speak perfect Yiddish."
However, Landa's importance to Tarantino caused some serious issues for the filmmaker. He had some trouble finding the perfect actor for the part. As a result, he nearly abandoned Inglourious Basterds entirely.
"I was getting worried," Tarantino said. "Unless I found the perfect Landa, I was going to pull the movie. I gave myself one more week and then I was going to pull the plug. Then Christoph Waltz came in and it was obvious that he was the guy; he could do everything. He was amazing, he gave us our movie back."
'Inglourious Basterds' earned Christoph Waltz an Oscar for playing Col. Hans Landa
Many critics and audiences regularly refer to Inglourious Basterds as one of Tarantino's most memorable films. It contorts a major moment in history during World War II with comedy, action, and a whole lot of violence. The cast perfectly delivers Tarantino's signature dialogue that audiences continue to quote in memes to this day.
Inglourious Basterds entered the Oscar race. It ultimately earned 7 nominations and 1 win. Waltz both saved the movie and earned it a major win at the Oscars for Best Performance by an Actor in a Supporting Role. However, the Tarantino and Waltz duo would ultimately win the actor another Oscar for playing Dr. King Schultz in 2012's Django Unchained.