Quentin Tarantino Reveals How He Came up With 'Django Unchained' – 'It Was Like Christmas in July'
Quentin Tarantino writes in his own unique way. The magic that comes from his mind onto the page has earned Tarantino two writing-based Oscars for 1994's Pulp Fiction and 2012's Django Unchained. Some of his very best ideas have come to him in the spur of the moment. Tarantino once revealed the fascinating way that he suddenly came up with the idea for the well-received Django Unchained.
Quentin Tarantino made a comeback with 'Inglourious Basterds'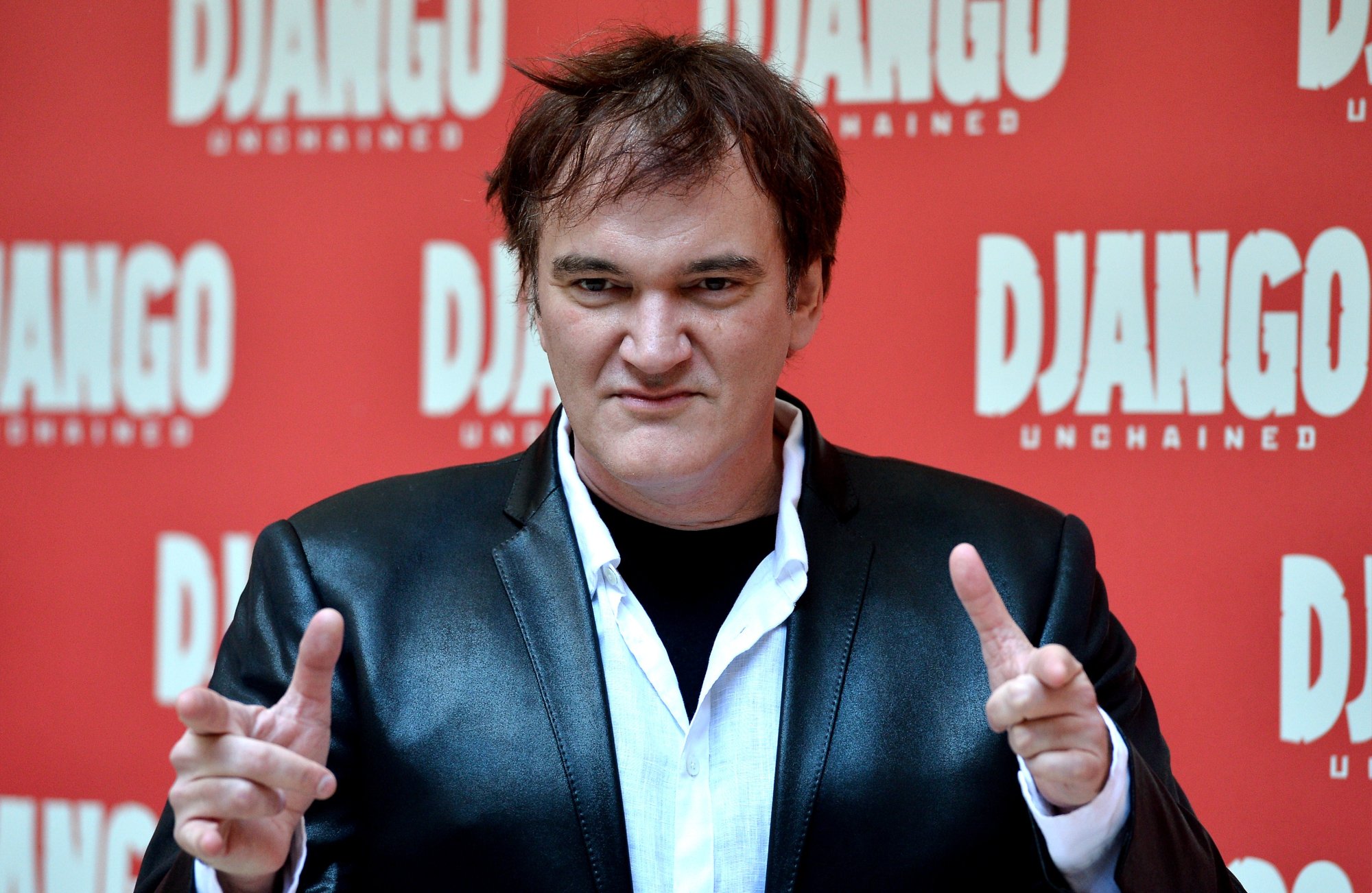 Tarantino was unsure of himself after 2007's Death Proof. The movie bombed at the box office. Tarantino questioned if his hit-making days were over. However, he decided to give it one more shot with 2009's Inglourious Basterds. The movie went on to win Christoph Waltz the Oscar for Best Performance by an Actor in a Supporting Role and earn the film several other nominations.
Next, Tarantino made Django Unchained. Inglourious Basterds appeared to be a confidence booster, but Tarantino stayed on his toes. But, Django Unchained came to him in the most organic way. Similar to Inglourious Basterds, Tarantino knew that he simply needed to jump in and do the work.
The 'Django Unchained' idea came up in a hotel room
Tarantino talked with fellow filmmaker Robert Rodriguez in an interview on the El Rey Network. They talked about Tarantino's filmography and his filmmaking process. Tarantino explained how he came up with Django Unchained in the most natural way.
"I had the idea of doing a movie where the slave became the bounty hunter for a long time," Tarantino said. "I even had the name Django Unchained for a long, long, long time. It happened all on its own. I was doing the press on Inglourious Basterds around the world, banging the drum on that."
Tarantino continued: "And one of the last areas we opened up theatrically, commercially was in Japan. Spaghetti westerns are still really popular in Japan. They call them macaroni westerns. They have almost all of the soundtracks available on DVD. And I find out there's this one soundtrack store that just specializes in nothing but soundtracks. My kind of store. So, I go there on my day off, buy a buttload of stuff. You know, it's like Christmas in July. So happy. I get a little record player, go back to my hotel room…I'm just listening to the soundtracks."
"I'm just playing all of these great composers," Tarantino recalled. "[Ennio] Morricone, Riz Ortolani, Luis Bacalov, and then the first scene literally what's in the movie, the first scene of Django comes to me…And the next thing I know, I'm writing it."
Tarantino concluded: "I don't even have my notebook or my crap with me. I'm just using the hotel stationary and in just this fevered thing, I write out this first scene. I get the characters talking to each other and do the whole thing. Boom. Felt similar to the Inglourious Basterds thing. 'Well, now I've gotta do it. This is a great way to open a movie.'"
The 'Django Unchained' cast is extraordinary
Django Unchained has an exceptional cast. Waltz's performance was the only one honored at the Academy Awards, but the cast has no shortage of stars. Jamie Foxx, Leonardo DiCaprio, Samuel L. Jackson, and Kerry Washington all deliver marvelous performances.
Tarantino is known for working with previous collaborators. He's worked with Jackson more than any other actor. However, it should come as no surprise, as Tarantino once said that Jackson reads his dialogue better than any other actor. It will be interesting to see who Tarantino brings on board to film his 10th and final feature film.