'Ratched': Why Sharon Stone Was 'Cautiously Optimistic'
Ryan Murphy's Ratched boasts a rather star-studded ensemble. Some of Murphy's go-to actors pop up in the Netflix origin story predating One Flew Over the Cuckoo's Nest. Sarah Paulson plays the infamous Nurse Ratched, while Finn Wittrock plays the priest-murdering Edmund Tolleson. Yet, Sharon Stone — new to the Murphy-verse — boasts a memorable turn as Lenore Osgood.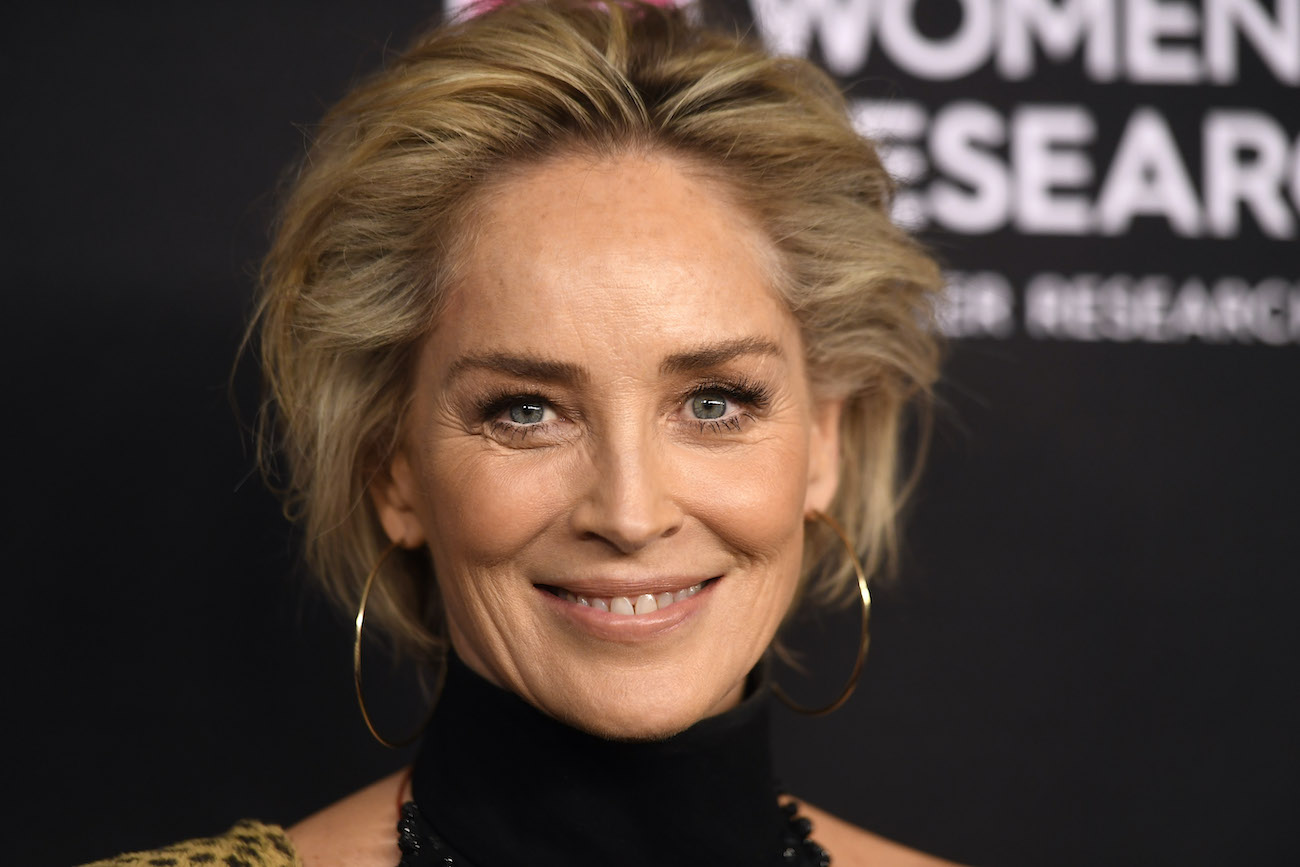 All about Lenore Osgood in 'Ratched'
[spoiler warning for Ratched season 1] 
Lenore Osgood is a woman scorned. And, as the saying goes, hell hath no fury… Yet, she also boasts the fortune necessary to seek revenge without getting her hands dirty. She hires an assassin to take care of a doctor she deems responsible for her son's lack of arms and legs. 
Her son, when given LSD as a treatment in the doctor's presence, tricked the doctor into taking the medication as well (after pouring a heaping amount into his glass). The two wind up going down an unfortunate path that leads to self-amputation. Since this day, Osgood has never been the same. She does everything to win over her son's affection — all in futile attempts to seek his forgiveness. 
Yet, with a monkey on her shoulder and money in the bank, she sashays across her estate, picking up phones, and negotiating deals, all while slyly smoking a cigarette and feigning utter control. 
The character is a joy to watch, and Stone rises to the occasion, perfectly matching the aura tied to the blood-ridden, torturous, and treacherous tales Ryan Murphy so creatively weaves. Yet, she was a bit unsure going in. 
Sharon Stone on working with Ryan Murphy in 'Ratched' 
Sharon Stone discussed working with Ryan Murphy, noting that she was "cautiously optimistic" during an interview with NewsTalk. She said: 
You don't know when Ryan's writing a part for you if you're going to play one character, three characters, one character with three personalities — you don't really know what's coming down the pike.

Sharon Stone / NewsTalk
It's likely that Sharon Stone didn't know exactly what she was signing up for. Yet, though the unpredictability inherent to Murphy productions may have created "caution," it's likely that the filmmaker's prior achievements inspired optimism. 
When discussing her character, Stone said that she's focused on being a "good" mom — "And in all the ways she tries to be a good mother after that: I don't know that there's any way to cope with it." Stone plays a character with great influence and endless resources, who takes every step to cope with trauma. Yet, no matter what is at her disposal, external fixes do not create any reprieve.