3 Reasons Christian Bale Won't Return as 'Batman' for Christopher Nolan
Christian Bale's three Batman movies stand as some of his most iconic films in a big-screen career full of them. It's been 10 years since he last donned the batsuit for The Dark Knight Rises, and he hated having to wear a cape, but Bale recently opened the door for a return to the role. The only stipulation is that Christopher Nolan has to direct, but there are three reasons Bale and Nolan will never team up for a fourth Batman movie.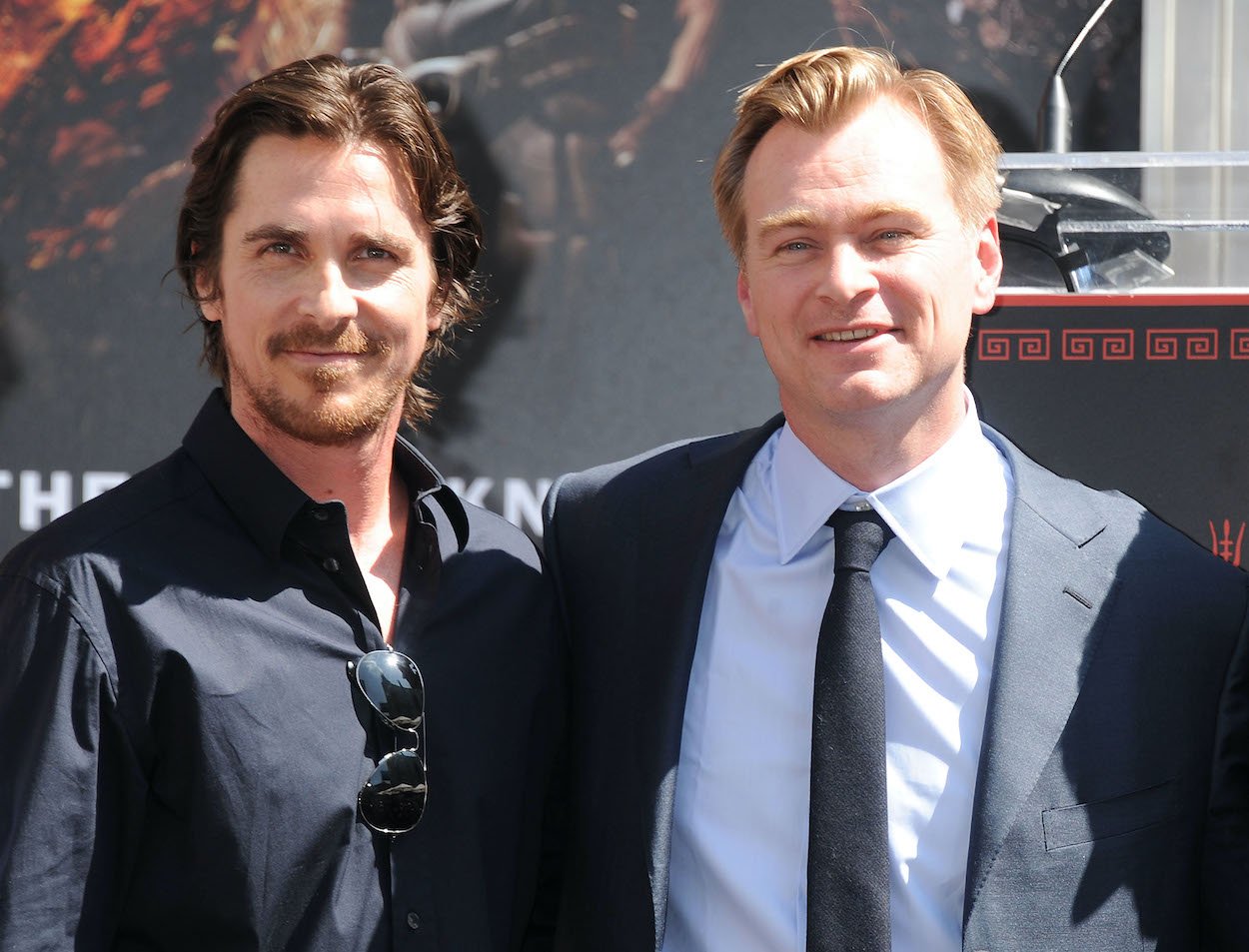 Christian Bale would return as the Dark Knight if Christopher Nolan directs
Just to be clear: Bale and Nolan don't have plans to return to Gotham City. The duo set out to make a trilogy, and that's what they did. Still, the British actor stated he'd do it if Nolan has another story to tell.
Robert Pattinson currently dons the batsuit, but the DC Extended Universe has some precedent for having multiple actors play a character simultaneously. The DCEU's upcoming The Flash movie features both Michael Keaton and Ben Affleck as Batman. Keaton is also playing the role again in Batgirl. 
The multiverse concept suggests nothing is impossible, leaving the door open to bring back Bale if the time was right. Unfortunately for fans, Bale returning as Batman in a fourth Nolan Batman movie is all but impossible.
Three reasons Bale and Nolan will never bring another 'Batman' movie to the big screen
The Dark Knight trilogy movies stand as some of the finest comic book movies ever made. Die-hard fans would love nothing more than to see the duo that brought them to life work together again.
However, it won't be as easy as just snapping fingers and getting to work. There are three roadblocks to getting a fourth Bale-Nolan Batman movie into theaters:
1. Robert Pattinson playing 'Batman'
Pattinson just starred in The Batman in 2022, and it was generally well-received. The film also performed well, earning more than $770 million worldwide, per Box Office Mojo.
It also hit theaters years after the Bale-Nolan Batman trilogy ended, just as Bale's Batman Begins came years after the lackluster-in-every-way Batman & Robin. Following up a hit soon afterward and with a different actor in the role would be a massive challenge, and confusing for audiences, too. You can never say never, but it makes sense for Warners to let Pattinson's Batman have some room to breathe without having to look at Bale over his shoulder.
2. The ending of 'The Dark Knight Rises'
Moments after we watch Batman fly the bat out to sea as a bomb explodes, the audience sees Bruce Wayne and Selina Kyle dining al fresco in Italy at the end of The Dark Knight Rises.
Is it a dream? Is it real? It's up to the audience to decide, but Bale once told SiriusXM radio he believed it was Bruce's real journey. Which means Bruce shed the Batman persona while Gothamites believed the Caped Crusader to be dead. Resurrecting Bale's version of the character after that would be challenging.
3. The nature of show business
Every day that passes with Bale and Nolan kicking the can down the road presents an opportunity for them to add projects to their schedules. It appears both of them have time to work together on a storyline, script, and movie, but that can quickly change.
Bale has the recently-completed The Pale Blue Eyes and the announced The Church of Living Dangerously on his IMDb movie list, but he also produces both. That means he's more invested in every phase of the movie-making process. For The Church of Living Dangerously, that means casting the actors who star opposite him.
Nolan's schedule on IMDb appears even less busy. Aside from Oppenheimer, the multi-hyphenate has nothing in the works. Still, that's not to say the hyper-creative Nolan isn't working on several scripts he intends to shop around.
There's always a sliver of hope for 'Batman' fans
We'll never say never until both Bale and Nolan vehemently shoot down a fourth Batman movie. Harrison Ford went nearly 20 years between Indiana Jones movies The Last Crusade and Kingdom of the Crystal Skull. Sean Connery walked away from playing James Bond twice in his prime, and he returned both times.
Still, the prospect of Bale and Nolan working together on another Dark Knight movie is a pipe dream.
Maybe we'll be proven wrong. If we are, we'll happily line up for tickets. But the view right now is clear — Christian Bale won't return as Batman for Christopher Nolan.
For more on the entertainment world and exclusive interviews, subscribe to Showbiz Cheat Sheet's YouTube channel.
RELATED: Why Christian Bale Fell Asleep on the Set of 'Batman Begins'