'Red Rocket': Simon Rex Explains 'Bizarre' Casting Process That Made Him No Money
Sean Baker's 'Red Rocket' had a 'bizarre' casting process, which wouldn't have worked for Simon Rex if it were any other filmmaker.
You've heard of the Oscars, but have you heard of the Isaacs? The Isaac Awards, in honor of the great Oscar Isaac, are Showbiz Cheat Sheet's unique spin on the Academy Awards. However, the Isaac Awards are different from the Oscars in that they celebrate the best movies of 2021 that deserve recognition but will not receive that recognition through Oscar nods. The 2022 Isaac Awards feature five categories: Best Performance, Best Scene-Stealer, Best Crowd-Pleasing Moment, Best Action Sequence, and Fan-Favorite Movie. Voting will be open via this form from March 7-20. Winners will be announced on March 24.
Audiences remember Simon Rex for his absurd comedic roles in movies, such as the Scary Movie franchise. However, he shocked the film festival circuit with what could be a new phase of his career. Sean Baker's Red Rocket shows why nobody should underestimate Rex. He delivers one of the best performances of the year, but his casting process sure was "bizarre," to say the least.
Simon Rex plays Mikey in 'Red Rocket'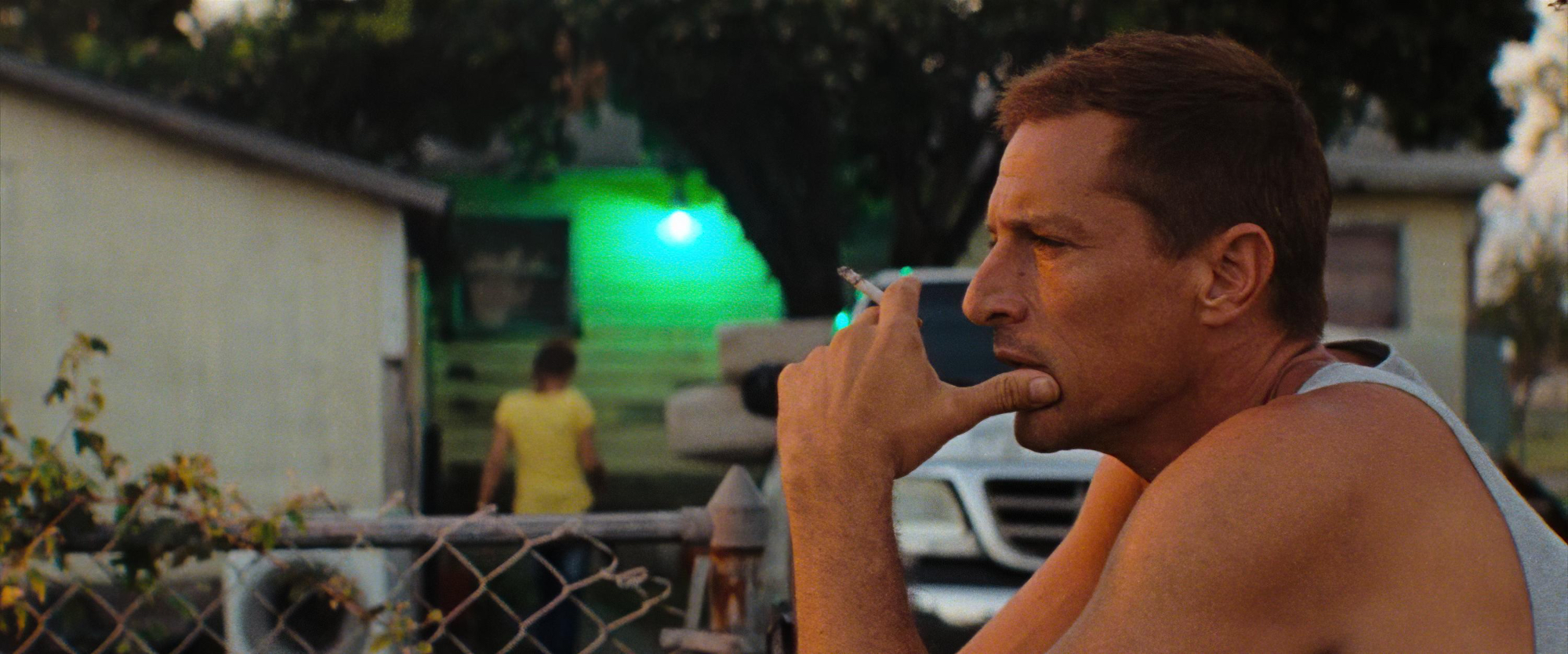 Red Rocket follows Mikey (Rex), as he finds himself returning back to his small hometown in Texas. He's a washed-up porn star, who needs a roof over his head. As a result, he finds himself on the doorstep of his estranged wife, Lexi (Bree Elrod), and his mother-in-law, Lil (Brenda Deiss). However, Rex's priorities change when he meets a 17-year-old donut shop worker named Strawberry (Suzanna Son).
Rex is no stranger to playing eccentric characters with a large scoop of delusion mixed in. However, Baker's writing and direction provide a peek at a part of America that never gets the silver screen treatment. As a result, Rex gets the opportunity to show comedy, drama, and plenty of physicality in Red Rocket.
Simon Rex recalls the 'bizarre' casting process that wasn't made for the sake of a paycheck
Collider interviewed Rex about his involvement in Red Rocket. He talked about the casting process, which was anything but typical. Baker has his methods, but it even caught Rex off-guard.
"It was an unorthodox way to get a job because it wasn't through an agent and there were no managers," Rex said. "This is the first time this has ever happened to me like this. To me, it does sound like a story in itself, but it's pretty rare to have the director reach out to you, not through an agent, and book you. This was the end of July 2020, so not only was the pandemic new for everybody but there was all this civil unrest."
Rex continued: "It felt like the world was ending. Everything was upside down and just really weird. Everything was like a weird dream already, so when that happened, it was just a part of the weirdness that was happening. I was just like, 'Okay, what else is gonna be weird now? This fits the narrative of the strange world that we're in.' And I remember thinking, 'This is a great opportunity.'"
However, Baker let him know that this wouldn't be a money-making opportunity for himself or the star.
"He made it pretty clear that it was gonna be an ambitious shoot, that it would be low-budget, and that I wasn't gonna make any money, no one was," Rex said. "We'd have to shoot with COVID protocols and just try to make the movie. The whole thing felt like a longshot to me."
Rex continued: "I didn't expect us to get through the movie really, much less have the attention that it's gotten. The whole thing has been bizarre. In a weird way, it makes no sense, but then it also makes perfect sense because nothing makes sense anymore."
However, he noted that he likely wouldn't have done the project if it was another filmmaker giving him that call.
'Red Rocket' adds to Sean Baker's unique filmography alongside 'Tangerine' and 'The Florida Project'
Baker earned an abundance of respect for his gritty filmmaking that isn't afraid to show the underbelly of American society. Tangerine stood out for many audiences for its uncompromising look at sex work and the streets of Los Angeles. Next, Baker tapped into The Florida Project, earning Willem Dafoe an Oscar nomination for Best Performance in a Supporting Role.
It's clear that Baker has a very clear vision when it comes to casting. Rex isn't a regular in the spotlight, but he's further proof of how Baker truly sees potential in an actor. However, Rex is deserving of praise for his own work that he put into Red Rocket. This scrappy feature could lead to a whole new phase in his career.
Vote for the 2022 Isaac Awards here now through Sunday, March 20. Winners will be announced on March 24.