Ree Drummond on the 'Pioneer Woman' Book Signing That Left Her Speechless and Blushing: 'I Had Nowhere to Run'
Find out about Ree Drummond's interaction with a fan at a 'Pioneer Woman' book signing that left her wanting to escape.
Food Network star Ree Drummond is a fan favorite on the network and for good reason. The Pioneer Woman chef truly appreciates her fans and lets them know it every chance she gets.
Not one to turn down an autograph request, Drummond wrote in her recent book Frontier Follies about a fan interaction that untypically left the television personality thoroughly flustered.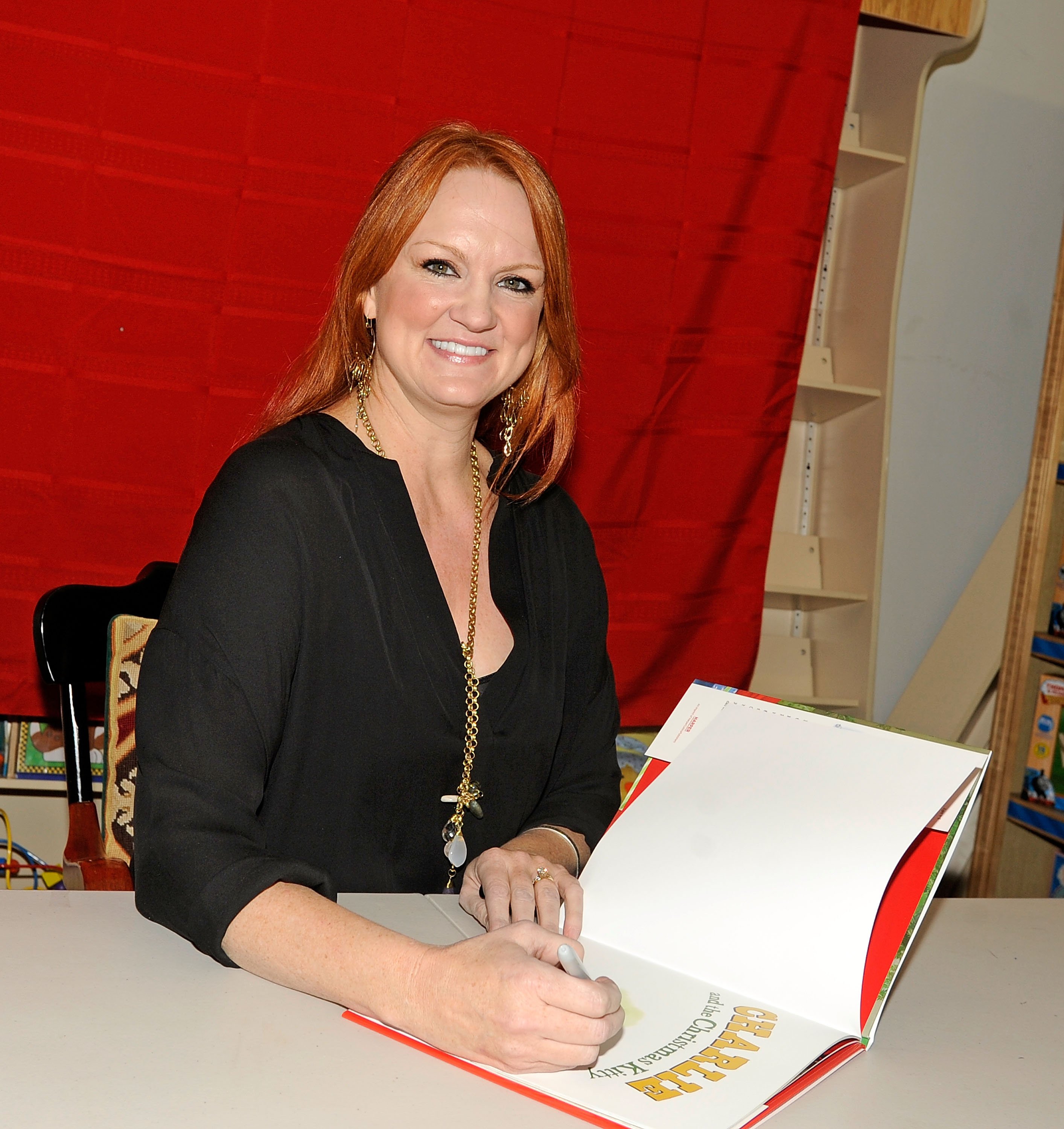 Drummond loves interacting with fans
As she shared in her memoir, the popular chef genuinely enjoys meeting her fans and appreciates their support of her cooking shows, Oklahoma-based Mercantile and of course, her cookbooks. She pondered on the meaning of celebrity and how, for her, it seems such an alien concept.
"I do recognize that if I am a celebrity at all, I'm very low on the celebrity scale," she wrote. "This is not a Justin Bieber situation, in other words. Still, because I have a TV show and cookbooks, there are a few (maybe 11?) people who know who I am and enjoy what I do, and for that I am nothing but grateful every single day of my life."
The mother of five emphasized what a kick she gets out of meeting fans of her show and books.
"If I ever have the chance to sign a book or chat with someone who has followed my website, read my cookbooks, used my products, or watched my show, I consider it a tremendous privilege," Drummond added. "To be recognized in public or asked to sign an autograph is something that I will never, ever complain about."
The happy couple that Drummond met at a book signing
It was one such fan interaction during a book signing that stayed with Drummond through the years. The awkwardness of the situation clearly impressed her so that years later, she had to share it.
"At one of my very first book signings, I was sitting at a standard-height table and speaking to people as I signed their books," she recalled. "A young couple approached the table and stood on either side of me."
Informed that they were newlyweds, Drummond happily opened the book and began to sign her name.
"'We absolutely love your recipes,' the young lady said. "'We cook them together all the time.' I loved hearing this. 'Thank you so much for telling me that,' I replied. 'I'm so glad you're enjoying them.'"
And why Drummond wished she could run away
At that point, "the young groom" bent down to lean in to whisper in Drummond's ear. What he shared was even more uncomfortable to hear, considering, as she noted, he whispered "without laughing or cracking a smile."
"'We like to cook them naked,' she recalled him saying. "He stood up and I realized that because I was sitting, I was about eye level with both of their nether regions. I had nowhere to run to and my cheeks felt flushed. 'Oh, I'm so glad!' I replied, which was a really awkward thing to say."
Drummond cheekily closed the story out by imagining the couple went home that evening to make one of her recipes "naked together. I've always wondered which one. (Probably something involving buns.)"