Ree Drummond Revealed the 'Barefoot Contessa' Expectations Her 'Pioneer Woman' Producer Had: 'She Was Surely Picturing Ina'
Find out how 'The Pioneer Woman's Food Network producer at first wanted her show to be a bit more like 'Barefoot Contessa' Ina Garten's.
Food Network star Ree Drummond who hosts the very popular Pioneer Woman cooking show on the network can't be accused of not having her own distinct brand. It's a thoroughly cowboy-themed, Oklahoma-based brand that Drummond lives and breathes.
The chef described in her memoir Frontier Follies, however, that when she began her Food Network show, her producers seemed to want her program to resemble the Ina Garten hit, Barefoot Contessa. They learned quickly they were not in Garten's Hamptons.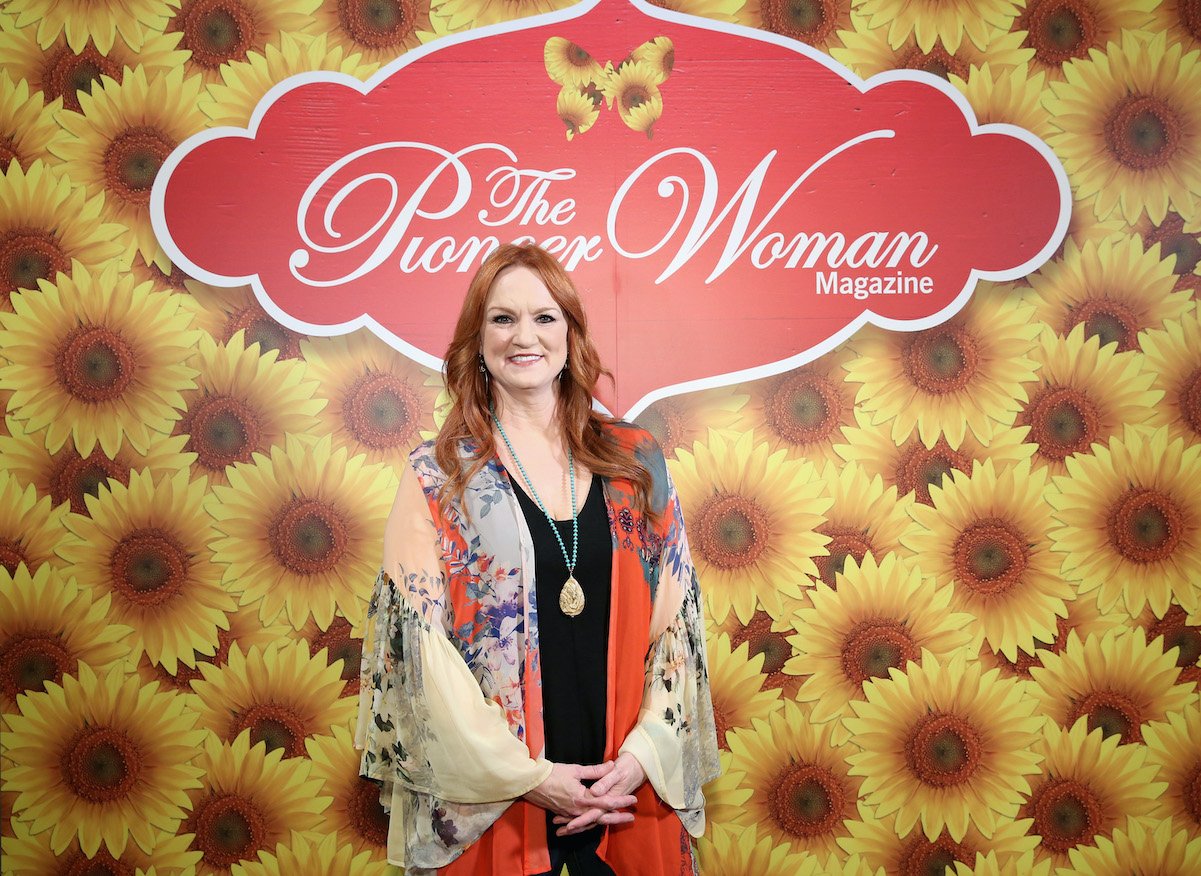 Drummond never dreamed of her sudden fame
It's been 10 years since the red-haired television personality hit the small screen with her Pioneer Woman show. Thanks to exposure from her early 2000s food and life blog, which had readers in the millions, Drummond eventually landed her Food Network show.
Her blog began as her way to keep her mother and family up on her new life as a rancher's wife but it gained an enormous following – and the Food Network's attention.
As she wrote in her memoir: "It was the most incomprehensible turn of events that resulted in me, a regular gal with no official culinary training, winding up with a cooking show on Food Network. But life is a crazy roller coaster, and right or wrong, good or bad, it happened in 2011."
She shares the same production team as Ina Garten – and it showed in their initial expectations
"The production company that films my show is mostly British," she wrote. Five times a year, they fly from London, England to Pawhuska, Oklahoma and spend three weeks on my turf, filming me cooking in the kitchen and Ladd working on the ranch."
The production crew, Drummond noted, "is the same company that films Barefoot Contessa, Ina Garten's well-loved Food Network series – a series, by the way, that's filmed entirely in and around East Hampton, New York."
As Drummond pointed out, by the time the crew began work on her series, they had had a great deal of experience filming in the Hamptons. "So this means that the first two years we worked together were a continual learning experience for them about the many ways in which Pawhuska, Oklahoma, is not the Hamptons."
The crew learned to embrace Oklahoma
One of the ideas the producer, named Rachel, pitched was to follow Drummond around the grocery store as she picked up items for her home and show, which the Food Network host found puzzling.
"She was surely picturing Ina, hand-woven wicker basket on her arm, strolling around a local Hamptons grocery shop for bundles of watercress and fresh-baked brioche," Drummond wrote. "I'd tell Rachel that sure, she was welcome to come to the store with me…it's called Pawhuska Hometown Foods and the baskets are made of red plastic and say 'Best Val-U' on them in scratched-up white letters. The floors are linoleum and the bakery is brought to you by Sara Lee. There's a whole aisle of Velveeta. But yes, you're more than welcome to film it!"
Eventually, the mother of five wrote, Rachel and crew embraced the unique Oklahoman flavor of Pioneer Woman and its pleasant host.
"They love us and would do anything for us," she said. "We feel the same about them."