Ree Drummond's Jalapeno Bacon Cheeseburger Mac Is So 'Pioneer Woman'
The next best thing to a bacon cheeseburger? That would be The Pioneer Woman star Ree Drummond's Jalapeno Bacon Cheeseburger Mac. Between the smokiness of the bacon, the zing from the jalapeno peppers, and the satisfying mix of beef with macaroni, it's the flavorful comfort food you didn't know you were missing.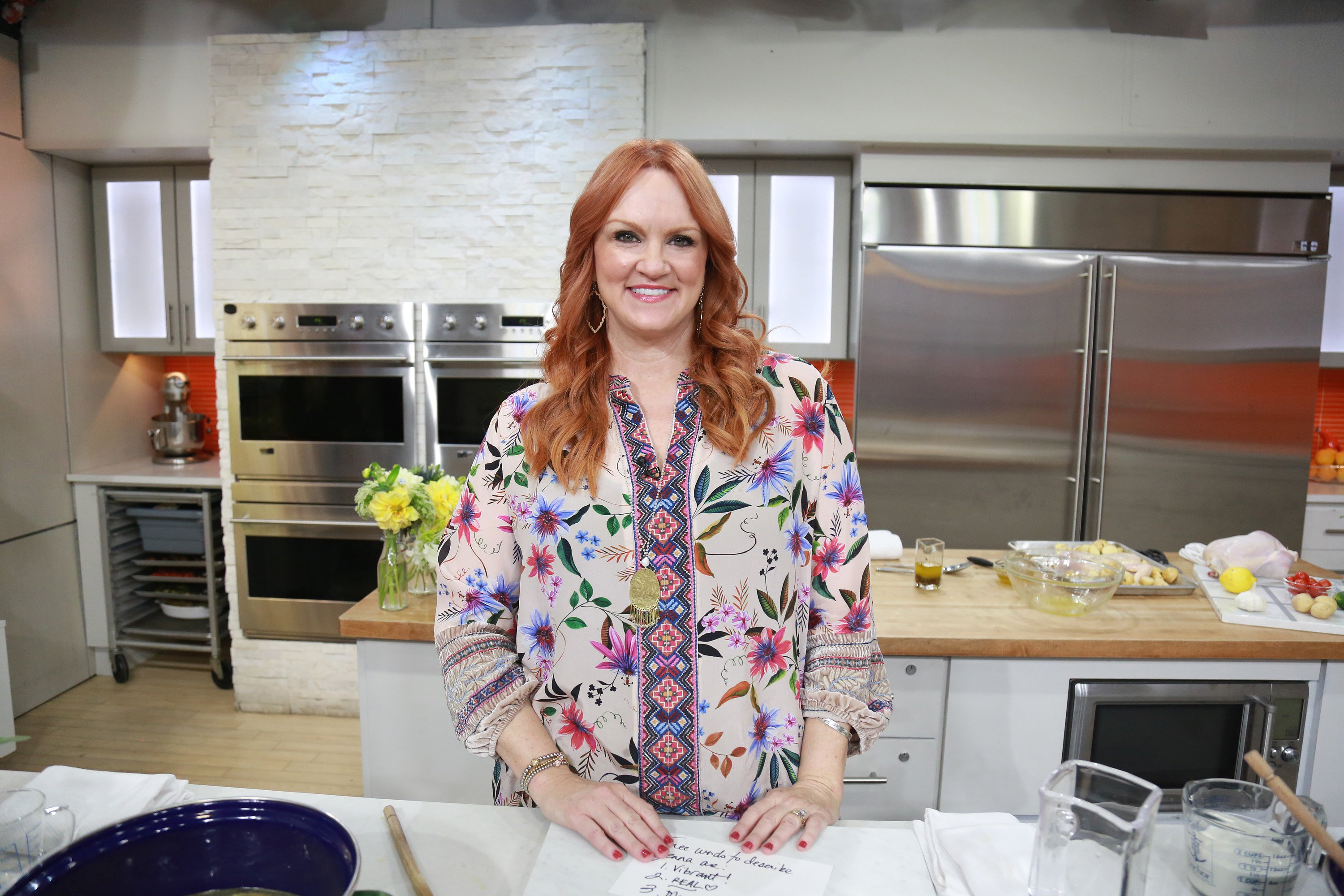 What you'll need for Drummond's recipe
For this recipe (ingredient quantities and the video for the recipe can be found here), have on hand cooked bacon, a red onion, three jalapeno peppers, minced garlic, ground beef, tomato paste, elbow macaroni, beef broth, mustard, Worcestershire sauce, shredded Cheddar cheese, fresh parsley and if you like, pickled jalapenos.
"This is what you call an easy, simple, weeknight dinner. So easy that a newly married couple can make it," Drummond quipped in the Food Network video for this recipe as her son-in-law Mauricio helped her put the recipe together.
How to make Drummond's Jalapeno Bacon Cheeseburger Mac
The raw bacon is chopped and then fried in a pan. Drummond then instructs for the chopped red onion to be sauteed in the bacon grease: "If you want to drain off some of the grease, you can." The chopped jalapenos are added followed by the minced garlic. Now the ground chuck is added to the pan. "It'll take about seven or eight minutes for it to brown." The tomato paste ("just a big old squirt") and the grainy mustard are stirred into the mixture followed by the beef broth.
The uncooked elbow macaroni is added to the pan which, as Drummond remarked, "is a revelation because you don't have to have a separate pot to cook the noodles in, right?" After the Worcestershire sauce is stirred in, the pan is covered, the heat is lowered, and "see what happens in 10 minutes."
Once the pasta has cooked and expanded, the grated Cheddar cheese is stirred into the hot mixture. "This is grated Cheddar but you can also do a little bit of processed cheese or Monterey Jack." The parsley is stirred in followed by the cooked, chopped bacon ("It's good to sprinkle [the bacon] with your hands because then it doesn't all go in the same place," she gently explained to her son-in-law as he dropped a pile of bacon in the center of the pan).
What reviewers had to say about Drummond's recipe
The home cooks who tried Drummond's cheeseburger mac loved how easy it was to prepare.
"Delicious! I added a bit more Worcestershire. Topped with chopped pickles and lettuce! Yum!," said one reviewer.
Another fan said, "Really good. Easy, just enough spice, one pan = perfect combo," and yet another added "So easy and delicious. One-pot meals are great for work nights. Next time I make it I will add more cheese. Definitely a keeper."
The recipe is easily modified, as one reviewer noted: "My family made this for dinner last night and everyone loved it.  My kids can't handle any spice so we just added the jalapenos to our individual bowls and everyone was so happy!  Thanks, Ree!"