Ree Drummond's Got Your Next Taco Tuesday Covered With These Crowd-Pleasing 'Pioneer Woman' Recipes
Tacos are hardly ever a bad idea and The Pioneer Woman star Ree Drummond is armed with a variety of spins on the popular meal. As the mother of five, it's easy to see how tacos would make a frequent appearance in the Drummond kitchen. With all of her taco recipes to choose from, even the pickiest eater won't get bored on any given Taco Tuesday.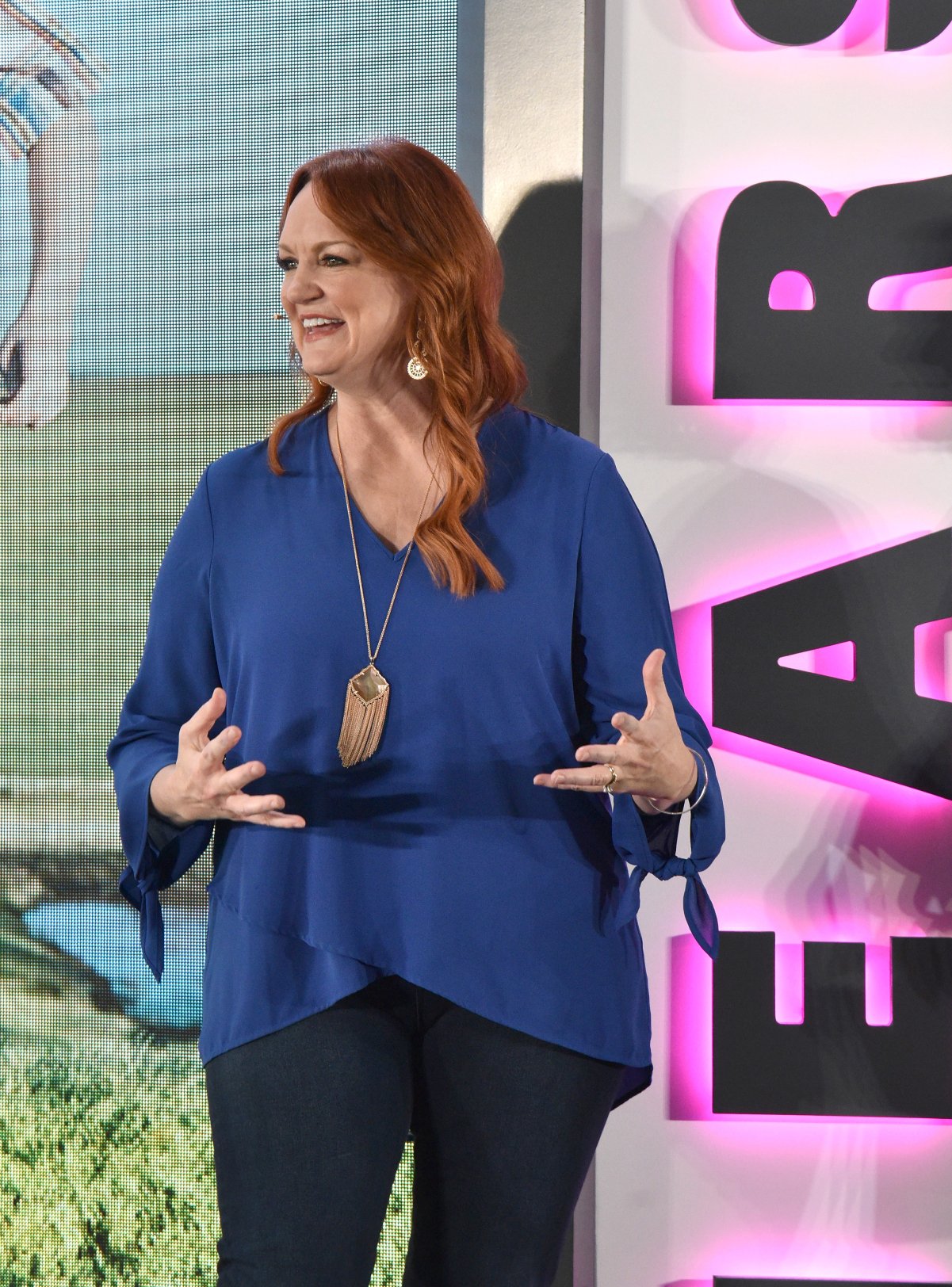 Drummond's Shrimp Tacos are easy, and 1 ingredient is especially essential
The Food Network star's shrimp tacos call for, of course, shrimp, which take "almost no time to cook," Drummond says in her Food Network video for this recipe, which you'll find on the culinary channel's website. Cumin and red enchilada sauce are added to the shrimp once they've cooked, although the cook notes that "if you can find Mexican red sauce in a can, it is particularly tasty."
Served with tortillas, sour cream, pico de gallo, avocado, and crunchy, zesty cabbage slaw, Drummond's Shrimp Tacos will become a Taco Tuesday favorite.
The most supreme ingredient, in The Pioneer Woman host's estimation? "A squeeze of lime," she wrote on her website. "I can not express to you how important this element is. It's so important, in fact, that if you leave it out, your life will begin to spiral downward into a series of mishaps and disappointments and forty years from now you'll knock yourself over the head and say 'WHY didn't I add that squeeze of lime to my shrimp taco that one day? WHY?'"
Her Taco Tomatoes boast a tortilla-free spin
Drummond's Taco Tomatoes are simple and light as well. With scallions, cooked ground beef (or turkey if you prefer), taco seasoning, salsa, hot sauce, and salt, a hollowed-out tomato serves as your "tortilla shell." Top it off with lettuce, shredded cheese, sour cream, cilantro leaves, jalapenos, hot sauce, and lime. It really is as simple as it sounds.
"You are going to love them," Drummond assures in the recipe's Food Network video.
Chicken Taco Salad has so much 'beautiful goodness'
For those Taco Tuesdays when you're craving more crunch than usual, try Drummond's Chicken Taco Salad. Featuring boneless chicken breasts, taco seasoning, green leaf lettuce, tomatoes, pepper jack cheese, corn, avocados, green onions, cilantro, and crushed tortilla chips, each morsel of this colorful salad promises a different texture and burst of flavor. As one reviewer wrote, "This salad is the BOMB!! Everyone needs to try it. I think the crushed tortilla chips take it over the top. Will definitely make again."
It's a great way to get your veggies in, too, as the television personality points out on her Pioneer Woman website: "A huge salad with so much beautiful goodness going on, it's hard to know where to turn. Feeds a salad-loving crowd!"
Her Fish Stick Tacos are a time saver
On busy weeknights, Drummond's Fish Stick Tacos are a taco treasure that comes together in a matter of minutes. This particular twist on taco night was a go-to for Drummond's full house during the start of the pandemic. With salsa, Colby jack cheese, sliced jalapenos, tortillas, and lime, they're surprisingly filling.
The Frontier Follies author also calls for a hearty slaw on the side of these tacos as well ("I happen to believe that, whenever you have fish tacos you've got to have a great slaw") with cabbage, store-bought dressing, jalapenos, and diced pimentos.
"This is kind of genius," one home cook said in a review on the Food Network video for the recipe. "She just made tacos with fish sticks!"