Remember When Jim Carrey Tried to Kiss Will Smith on National TV?
Back in the 1990s, Jim Carrey was everywhere. From the Batman franchise to just about every awards show, Carrey was certainly one of the decades most-talked-about personalities. In the latter case, he would often engage in outlandish stunts. And none other than Will Smith was on the receiving end of one of the most memorable of them all.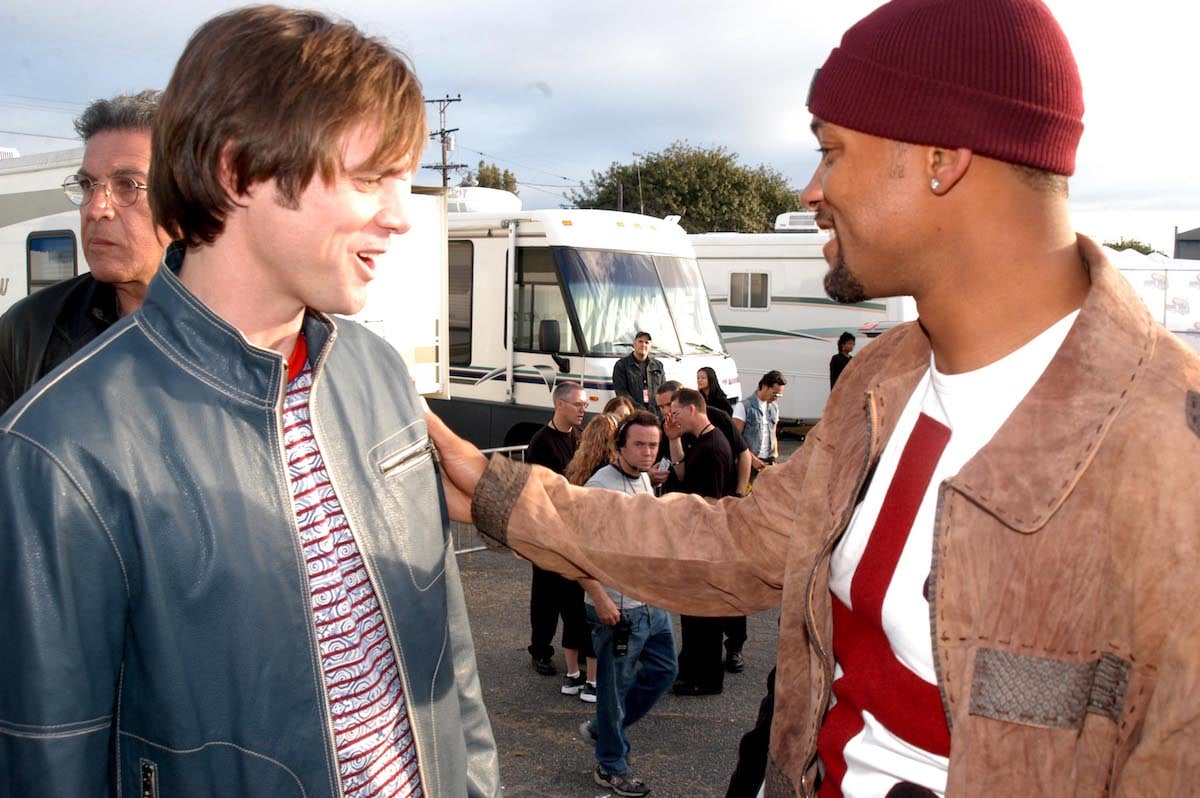 Will Smith and Jim Carrey both won big at the 1997 MTV Movie Awards
In 1997, both Carrey and Smith were approaching the heights of their career. That years, they starred in two huge hits, Liar Liar and Men in Black, respectively. And the A-listers each found themselves having a very good night at that year's MTV Movie Awards. For his part, Carrey walked away with trophies for Best Villain and Best Comedic Performance for The Cable Guy.
Meanwhile, Smith had just had his breakthrough movie role in Independence Day in 1996. That movie was nominated for several big awards, including Best Movie. Smith himself lost out on Best Male Performance. But he — and co-star Vivica A. Fox — did snag the Best Kiss trophy. That was when Carrey decided to make his move.
Jim Carrey had a unique way of congratulating the Best Kiss winner
Cameron Diaz and Ewan McGregor — co-stars in A Life Less Ordinary later that year — presented the award. And once they read the winners' names, the former began making his way up to the stage. However, as he approaches, he sees Carrey and walks over to him. For a moment, it looks like it will be a friendly moment of congratulations.
But instead, Carrey grabs and seemingly tries to kiss Smith. The Independence Day star keeps Carrey at bay, holding him back until he finally returns to his seat. Given that Smith's win was for Best Kiss, perhaps Carrey wanted to put his skills to the test. It's unclear whether Smith was or was not in on the joke. But either way, viewers definitely noticed the moment.
Will Smith had another instance of an unwanted kiss from another man
Strangely enough, Carrey's attempted kiss wouldn't be the last one Smith would face publicly. In 2012, reporter Vitalli Sediok tried to kiss him during a red carpet event for Men in Black 3. And in a moment captured on video, Smith wound up pushing Sediok off and lightly slapping him.
The actor later explained that Sediok had requested a hug but switched it up at the last second. Regardless, this incident — unlike the one involving Carrey — was clearly not supposed to be a joke. Instead, Smith found himself in a situation he didn't want to be in and handled it how he saw fit.