'Reservation Dogs' Season 2 Release Date, Cast, and Everything Else We Know
TL;DR:
Reservation Dogs Season 2 premieres Wednesday, August 3. 
Episodes will stream exclusively on Hulu. 
All the main cast members from season 1 will return.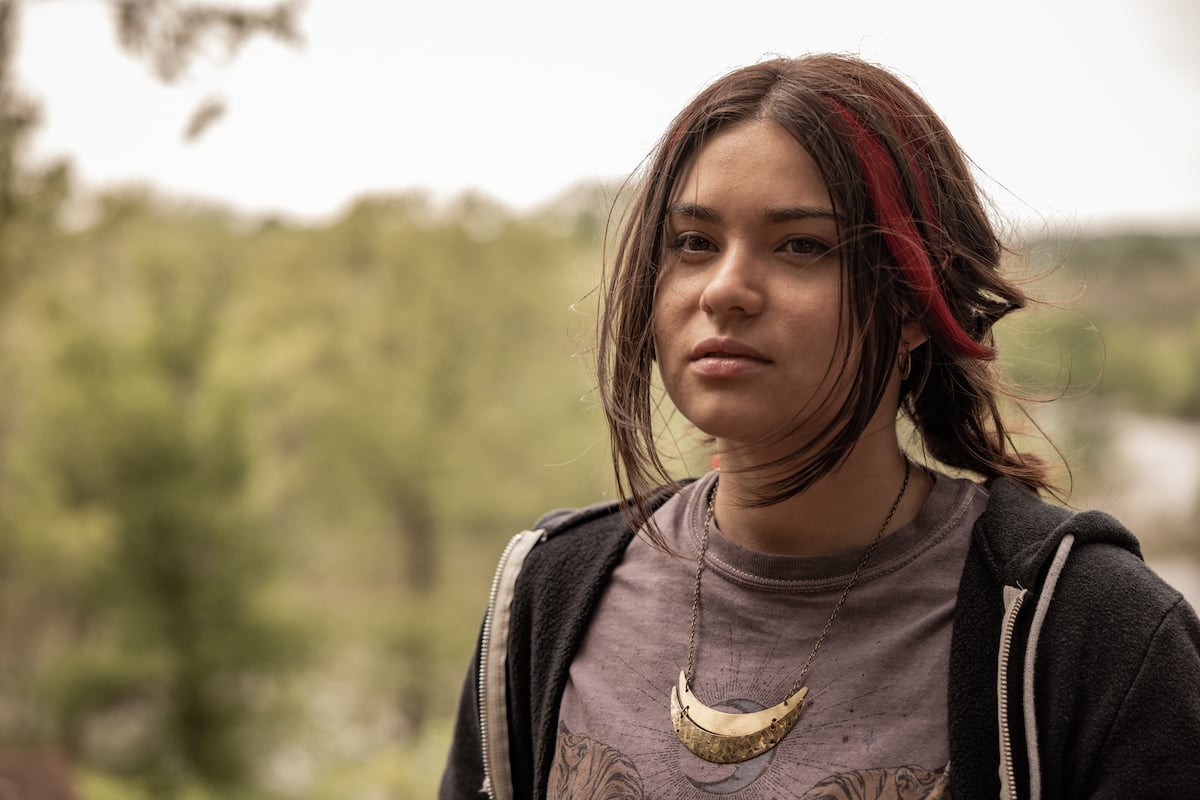 FX on Hulu's critically acclaimed comedy series Reservation Dogs is returning for season 2. New episodes of the Taika Waititi-produced show premiere August 3.
'Reservation Dogs' Season 2 premieres August 3
Reservation Dogs returns for its second season on Wednesday, August 3. The premiere includes the first two episodes.
The award-winning show, which premiered in 2021, features an all-indigenous cast and crew and focuses on a group of teens who live on a reservation in rural Oklahoma. (Filming happens on location in Okmulgee, Oklahoma.) When Daniel, a member of the Rez Dogs, dies, the remaining four friends band together to raise the money they need to fulfill his dream of moving to California. Among their schemes to get the cash they need? Stealing a truck full of snack foods and selling the contents and swiping an old lady's weed edibles. 
What to expect from the show's next season
RELATED: 'Atlanta' Season 3 Cast and Crew Encountered Racism Filming in the U.K.
By the end of the eight-episode first season, the Rez Dogs' grand plans to escape to California had gone bust. Elora (Devery Jacobs) ghosted Bear (D'Pharaoh Woon-A-Tail) and took off for the Golden State with rival gang member Jackie (Elva Guerra).
"She can't envision living in that place without Daniel," Jacobs told Deadline. "Elora is running from her grief and not knowing how to deal with the loss of her best friend and crush, I don't think that she's had a chance to really feel and see the beauty of her community. She's just focused on getting out. California is this distant, far away fantasy."
With the group no longer as tight as they once were, each person is trying to forge their own path forward in season 2. Bear seeks out a parental figure who can teach him how to be a man. However, his choice of role model leaves a lot to be desired. Meanwhile, Willie Jack (Paulina Alexis) believes everything in town is falling apart because of the curse she cast on Jackie. She wants to put the genie back in the bottle. Finally, Cheese (Lane Factor) reunites with his grandmother who isn't his grandmother. 
'Reservation Dogs' Season 2 cast
All four main Reservation Dogs cast members will return for season 2. Also reprising their roles from season 1 are Sarah Podemski as Bear's mother Rita, Zahn McClarnon as a tribal police officer named Big, and Gary Farmer as Elora's Uncle Brownie. Jennifer Podemski and Jon Proudstar play Willie Jack's parents, Dana and Leon. Finally, Dallas Goldtooth will be back as Bear's questionable spirit guide William Knifeman.
Comedian and podcaster Marc Maron will also make a cameo in season 2, Reservation Dogs co-creator Sterlin Harjo told Deadline. "We just offered it to him, and he was into it. He liked the script," he explained. 
For more on the entertainment world and exclusive interviews, subscribe to Showbiz Cheat Sheet's YouTube channel.
RELATED: 'What We Do in the Shadows' Fans Are Shocked When They Meet Harvey Guillén for 1 Reason