'RHOM': Larsa Pippen Finally Explains Her Drama With Kim Kardashian — 'I Knew Too Much'
'Real Housewives of Miami' star Larsa Pippen used to have a super close relationship with Kim Kardashian and the rest of the Kardashian-Jenner family.
ARTICLE HIGHLIGHTS
RHOM star Larsa Pippen used to be tight with Kim Kardashian and the rest of the Kardashian-Jenner clan.
When they had a falling out, Pippen blamed Kanye West.
On the lates episode of the Real Housewives reboot Pippen went into even further detail about the demise of their friendship.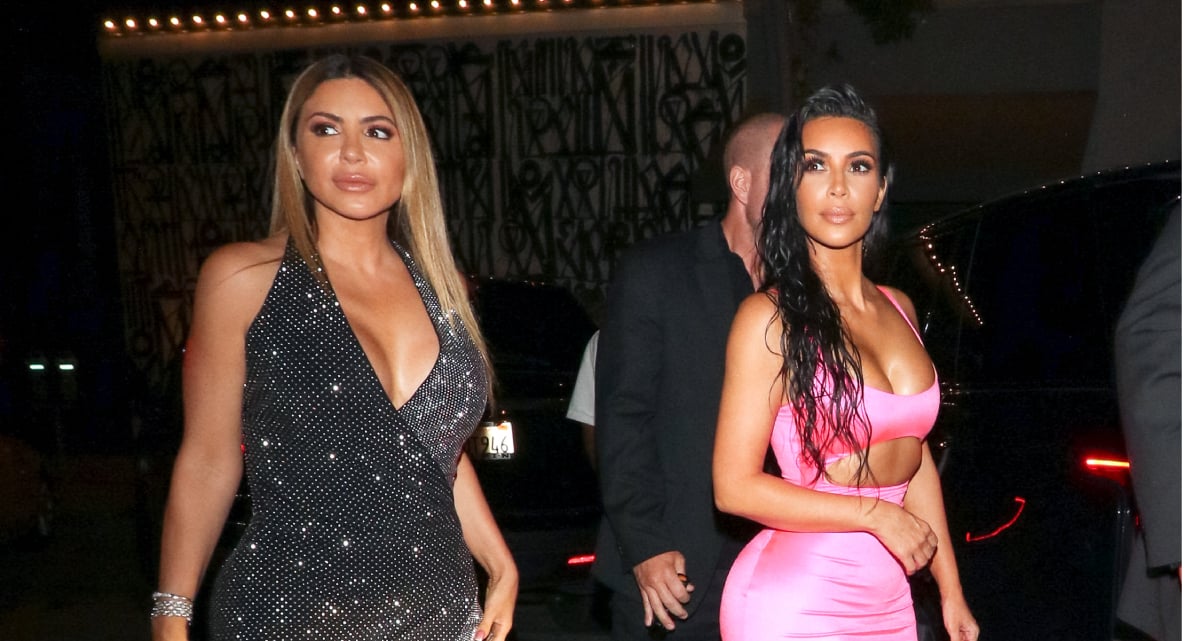 Larsa Pippen spoke about her fallout with Kim Kardashian during a recent episode of Real Housewives of Miami. The topic came up during a conversation with Pippen's RHOM co-stars Kiki Barth and Adriana de Moura about Kardashian's divorce from Kanye West. According to Pippen, her friendship with Kim and the rest of the Kardashian-Jenner clan fell apart because she "knew too much."
Larsa Pippen blamed Kanye West for her fallout with Kim Kardashian
Pippen's fallout with Kardashian started making headlines in 2020 after the RHOM star accused West of brainwashing his wife and her sisters to turn against her.
"If Kanye feels like him and Kim are better without me, then let them be without me. I'm OK with that. … I will survive," Pippen said on the Hollywood Raw podcast. "I want everyone to be happy!"
After Kardashian unfollowed Pippen on social media, the RHOM star said she "didn't feel any type of way" about it. Instead, she thought her former bestie should do what's best for her family.
"I love you, you and I are best friends, we've been through everything together, I would never do anything to jeopardize our relationship, we're like sisters, we're family, but if you have to unfollow me to make your home a better place, do it," Pippen said about Kardashian.
The 'RHOM' star doesn't want to talk about it
During the February 10 episode of RHOM, Pippen's co-stars were pressing her about her fallout with Kardashian. But, the Larsa Marie jewelry designer made it clear she wasn't interested in digging up "dumb s**t on camera."
"I'm not bringing up your friends or your old friends, so maybe you shouldn't bring up my friends," Pippen quipped before asking everyone to "change the subject" and "keep it respectful."
"I don't talk about your friends [or] your husband. Don't talk about people that I know, kids that I know, families that I know — it's just not cool. … It's not in good taste."
Larsa Pippen says she 'knew too much' about Kim Kardashian
During her confessional, Pippen told Peacock cameras that she didn't "even know what happened" when her and Kardashian's friendship fell apart. Ultimately, the RHOM star believes she knew too much about the famous couple.
"I was best friends with Kim, and I love her and I love Kanye, and I just was the person that was stuck in the middle," Pippen explained. "I took a beating because I was the friend that was basically there and saw everything. And that basically was the demise of our relationship. I knew too much, I was a problem, and so, whatever. That's kind of what happened."
Pippen's 'RHOM' co-star Adriana de Moura says it's all a mystery
Pippen ultimately stormed off from the conversation with de Moura and Barth, saying she was "done." She also called de Moura a liar, and accused her of being disrespectful. But this didn't cause the Brazil native to back down. Instead, she brought up Khloé Kardashian's tumultuous relationship with baby daddy Tristan Thompson during a solo interview. As well as the fact that Pippen was "kinda seeing" Thompson before he hooked up with Khloé.
"Larsa and the Kardashians is a mystery to me, still. I know she was friends with Kim for a long time and they had a downfall," de Moura told the cameras. "I think it's because sometimes Larsa can be a little judgmental or it was because of the situation with Tristan and Khloé and Larsa in the middle. I don't know, I have so many questions and I'm in search of the answers. Because, like, what is going on here?"
Larsa Pippen says she's 'in a good place' with Kim Kardashian
Two years after the fallout, Pippen says she is "in a good place" with Kim and the rest of the Kardashian family. She told Entertainment Tonight that she wishes nothing but the best for the KKW Beauty founder. And, she feels like the Kardashians "wish nothing but great things for me."
"I never give my side of the story. I'm always the kind of friend or whatever that doesn't really give her side of the story," she admitted. "[Being on The Real Housewives of Miami] kind of gives me a chance to give my side of the story, so I was really excited about that."
Real Housewives of Miami is now playing on Peacock.