Madonna and Ricky Martin Were Going to Shoot a Video for This Song But They Never Did
Madonna and Ricky Martin recorded a duet called "Be Careful (Cuidado Con Mi Corazón)" that Madonna wanted to be a single. The singer planned to film a music video for the track. The song was never a single and it never had a music video. The track's parent album, 'Ricky Martin,' was a hit.
During the height of Ricky Martin's career, he recorded a song with Madonna. This song was supposed to be a single and the two singers were going to film a music video for the track. Neither of these things ever happened. During interviews, Martin revealed what he thought when Madonna wanted to release a single with him and he revealed some details about the video that was never filmed.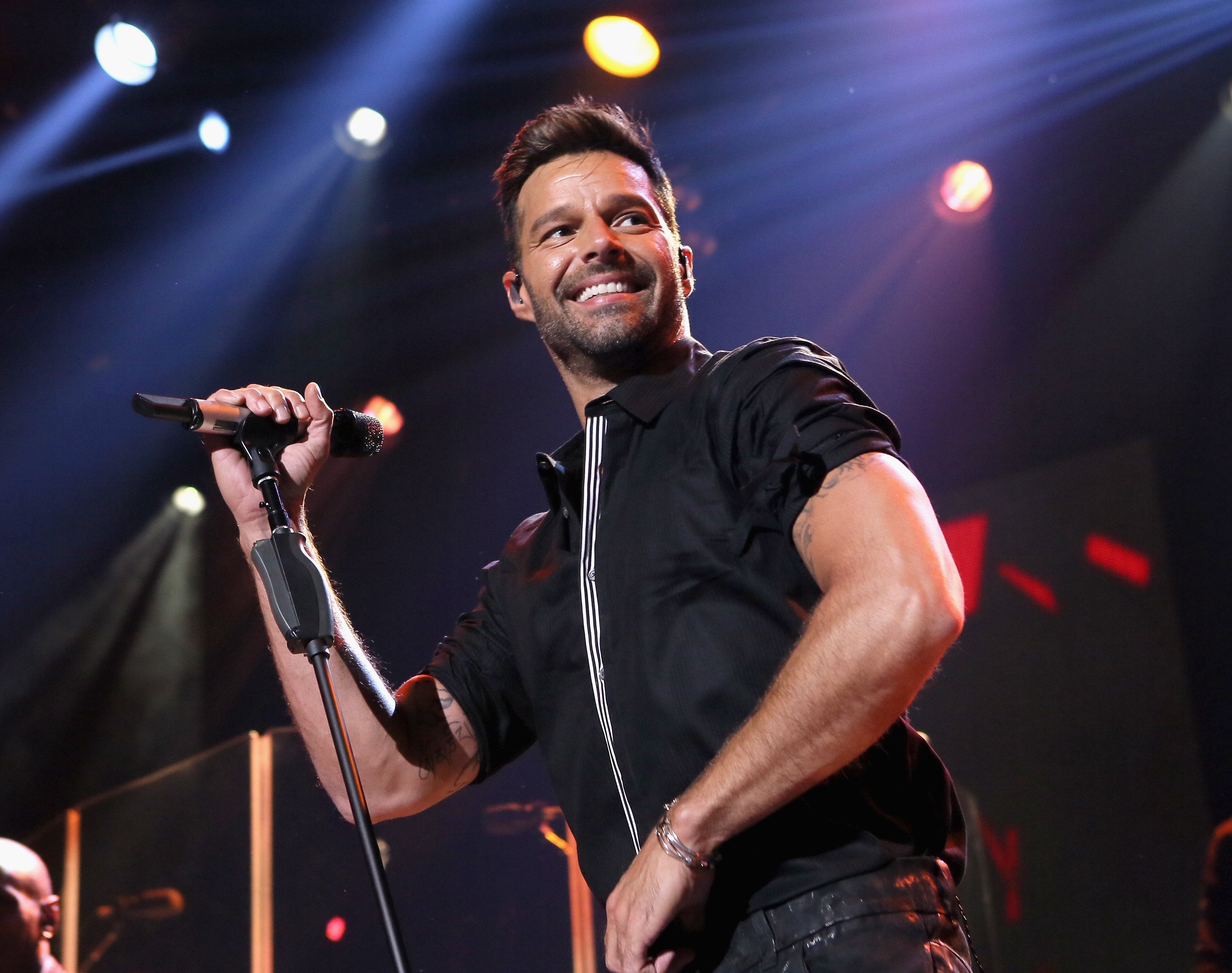 How Madonna surprised Ricky Martin
The late 1990s were a great time for Latin music. Artists like Jennifer Lopez, Marc Anthony, and Martin became very popular in the United States and got more people interested in the genre. Martin's self-titled 1999 album became a massive hit in the U.S., giving the world indelible hits like "Livin' la Vida Loca" and "She's All I Ever Had."
One of the tracks on Martin's album is "Be Careful (Cuidado Con Mi Corazón)," a duet with Madonna. Martin was surprised Madonna wanted to release the song as a single. "My song with Madonna is the first duet single she has ever recorded — I'm not sure why she chose me," Martin told the BBC. "But when Madonna asks you to do something you don't really think twice. She is a legend."
Ricky Martin expected to make a music video for the song with Madonna
During a 1999 interview with MTV News, Martin said he would film a video for the song with Madonna. "I'm definitely recording, shooting that video with 'the Goddess,' with Madonna," Martin said. "We're now working with which schedule …. She's doing a movie at the moment. 
"She'll be doing theater later on, so hopefully by first week … second week of December, we'll be shooting this video in San Juan, Puerto Rico," Martin said. "Looking forward. I said it. I'm not supposed to say this, but I said it." Despite this, the song never became a single and the two stars never filmed a music video for it.
The way the world reacted to the song
"Be Careful" never hit the Billboard Hot 100. Despite this, its parent album, Ricky Martin, became a massive success. Ricky Martin reached No. 1 on the Billboard 200, staying on the chart for 67 weeks. The Official Charts Company reports the song did not chart in the United Kingdom either. Ricky Martin reached No. 2 in the U.K., staying on the charts for 63 weeks.
During an interview with CNN, Martin said he wanted Latin music to become more popular. "Yes, I do want Latin music to be accepted," he said. "But we can't forget what Gloria Estefan did. We can't forget what Jose Feliciano did for a while. And Santana. They're legends, and you know they're not going to die." Martin was one of many artists who helped bring Latin music to a new audience — even if he didn't make a video with Madonna.