Rihanna Just Got Slammed By the Indian Government
Rihanna is an international pop star who is responsible for powerhouse songs like "Umbrella" and "Diamonds." She first became famous for her music — however, it is her entrepreneurial skills that have made her fabulously wealthy. Rihanna has curated incredibly successful lines of clothing, lingerie, and cosmetics, leading many to believe that there's nothing the pop star can't do. Rihanna never backs down from expressing her opinions and has been involved in more than one controversy — and recently, she got into a social media mixup with the Indian government that has many people angry at her.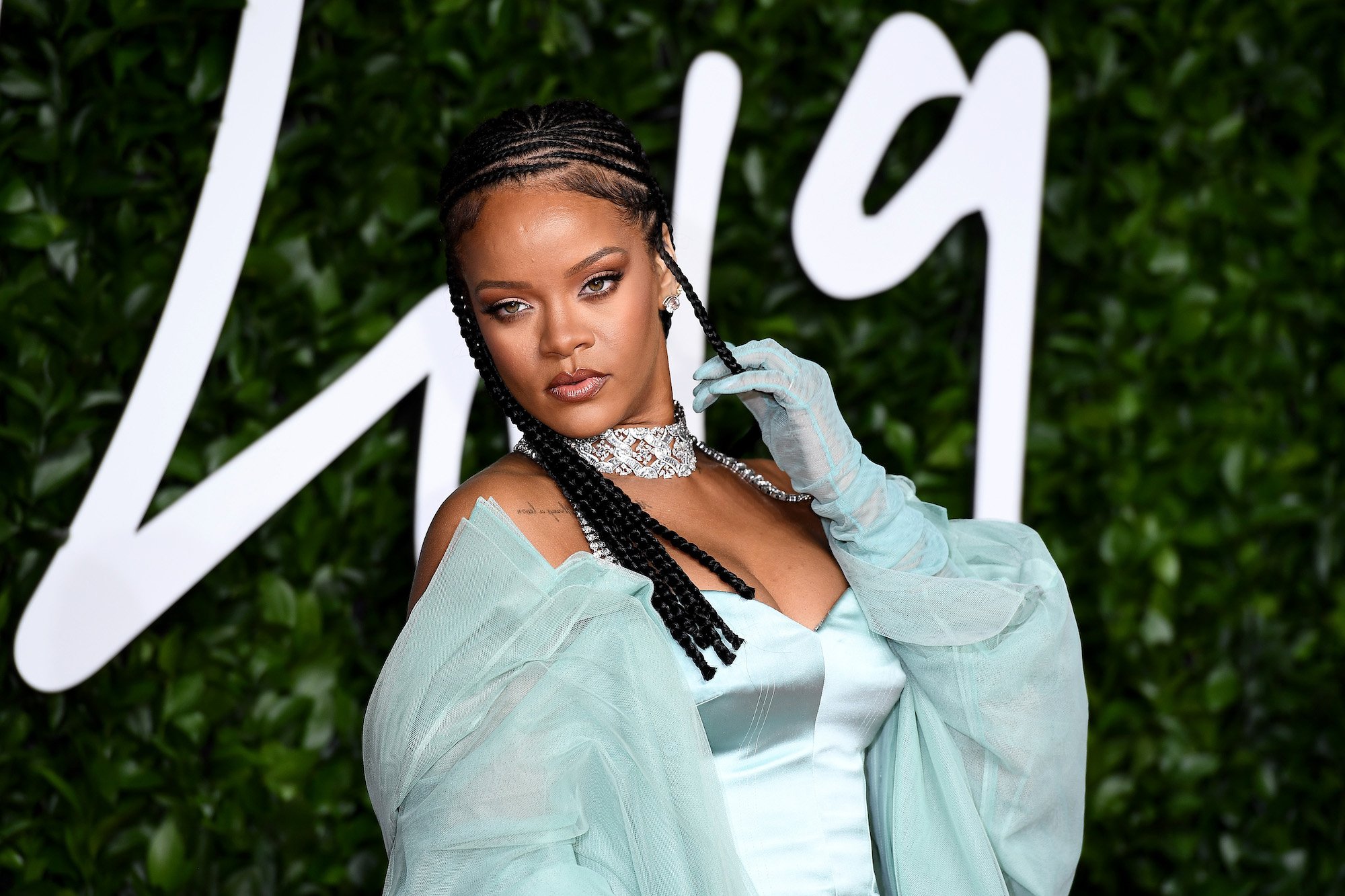 Rihanna has been a major star for over a decade
RELATED: Rihanna Has a Mullet and Fans Cannot Deal
Rihanna was born in Barbados and got involved in music at a young age. With a stage presence and a voice that couldn't be denied, it didn't take long before Rihanna was making waves in the music industry. In 2007, she burst onto the scene with her smash hit album Good Girl Gone Bad. The album spawned hits like "Umbrella," which has become a dance staple.
In the years that followed her auspicious debut, Rihanna continued to impress fans and critics, releasing a string of hit songs like "Rude Boy," "We Found Love" and "Stay." She received acclaim for her powering singing voice and dedication to producing fun, danceable songs. Still, Rihanna had ambitions even bigger than the music business. She founded the cosmetics brand Fenty Beauty, which quickly became one of the world's buzziest makeup companies, and launched her own Fenty fashion house. These days, fans are eagerly waiting for new music from the pop star, but it doesn't seem as though she's in any hurry — rather, she has been focused on her business ventures and on doing good in the world.
Rihanna has been involved in several controversies
RELATED: The One Trick Rihanna Uses to Manage Her Time
Rihanna has been embroiled in more than one feud over the course of her time in the spotlight. She has been involved in numerous rumored altercations with fellow celebs, including Ciara, Charlie Sheen, and the pop group TLC. She also got into a social media beef with the rapper Azealia Banks, arguing about politics on Instagram. 
In addition to her succession of celebrity feuds, Rihanna has made headlines for several other controversial reasons. She has been criticized for her willingness to show off her body on social media as well as on the red carpet, and of course, her problematic relationship with Chris Brown has been a cause for concern, according to The Richest. Still, her most recent scuffle could possibly be the most serious yet. 
How did Rihanna anger the Indian government?
RELATED: This Successful Rihanna Song Was Actually Written By Sia
In early February 2021, Rihanna took to Twitter to share a link to a CNN article about the thousands of Indian farmers protesting new agricultural bills, and occupying the streets of New Delhi in rebellion, as reported by Vox. Rihanna captioned the link, "why aren't we talking about this?! #FarmersProtest." While many other high-profile public figures responded positively to Rihanna's tweet, including Greta Thunberg, the Indian government was definitely not impressed.
In fact, the government released a statement that read, in part, "before rushing to comment on such matters, we would urge that the facts be ascertained, and a proper understanding of the issues at hand be undertaken. The temptation of sensationalist social media hashtags and comments, especially when resorted to by celebrities and others, is neither accurate nor responsible." They also clarified the protests from their perspective, writing "these reforms give expanded market access and provided greater flexibility to farmers. They also pave the way for economically and ecologically sustainable farming." While Rihanna has not yet responded to the criticism from the Indian government, it seems likely that she is even now formulating a response.