You Can Smell Like Rihanna For $48
If you haven't been living under a rock for the past decade, then you know all about how good Rihanna supposedly smells. Aside from her fast-growing beauty empire, the "Disturbia" singer is highly praised for always smelling so good.
Fans aren't the only ones complimenting her scent, either — tons of stars have jumped in too. People are most recently talking about Rihanna's teeny tiny bottle of perfume made by Kilian that can be purchased for as little as $48 a bottle!
Rihanna is a Barbadian singer, actress, and businesswoman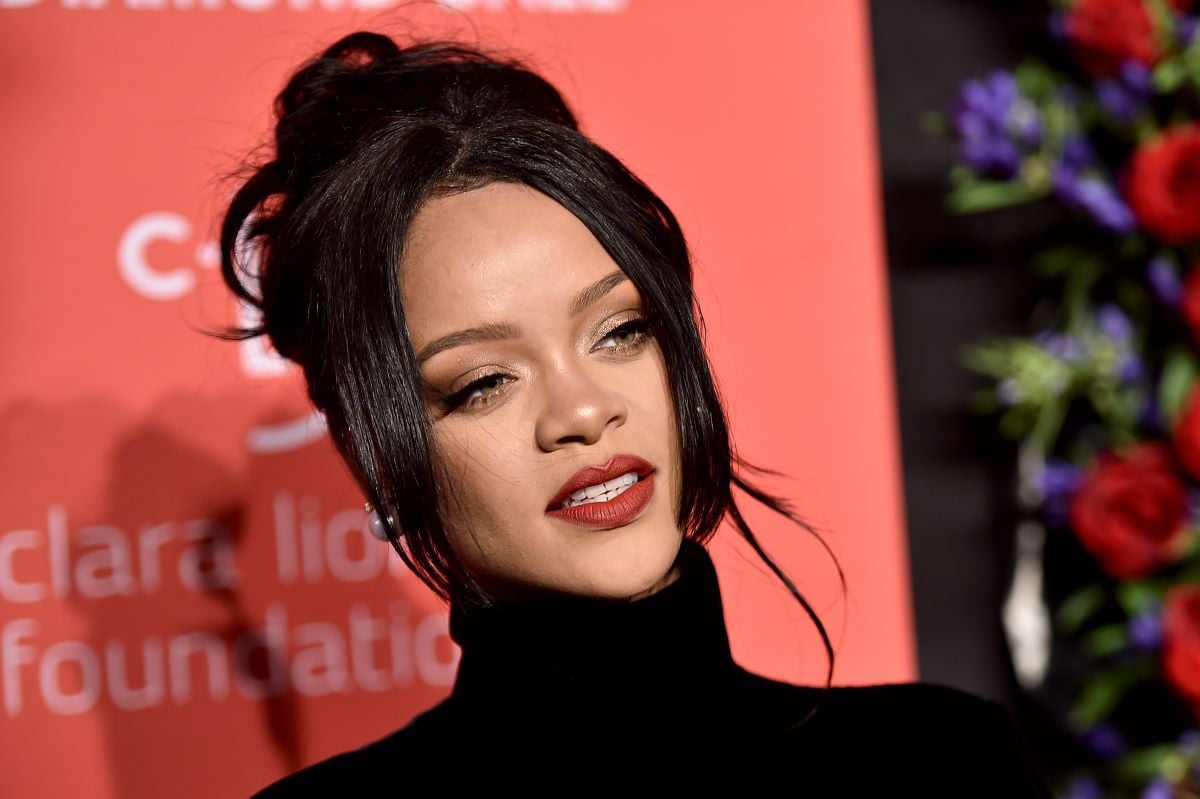 You may have gotten to know Rihanna as a pop singing sensation or as Nineball in Ocean's 8, but nowadays, she's a businesswoman with products her fiercely loyal fans are more than happy to buy up the second it hits the market. Even more so, with her latest Fenty Beauty collection focused on bringing quality makeup suitable to people of all shades and colors. 
Her Fenty Beauty site confirms, "She launched a makeup line 'so that women everywhere would be included,' focusing on a wide range of traditionally hard-to-match skin tones, creating formulas that work for all skin types, and pinpointing universal shades."
Not to mention, as BLACK GIRLS ROCK! points out, the 31-year-old businesswoman "is the best-selling digital artist of ALL time and the youngest to score 14 No. 1 singles on the Billboard Hot 100."
Stars have nothing but great things to say about the way she smells
The "Diamond" singer is known among stars as having a distinct and seemingly unreplicable smell. On many occasions, stars have even been quick to compliment her on her scent and describe what they think the smell is.
Insider reports at least three notable celebrities that have said something positive about her smell. The consensus seems to point to things similar to 'heaven' and 'success.'
"Shea butter and success" is how Black-ish star Miles Brown describes her smell.
Lil Nas X says his favorite smell is Rihanna, and "she smells like heaven."
Big Bang Theory star Jim Parsons told Ellen in an interview about the animated movie Home, "I've been doing press for like the past four days with Rihanna and Steve [Martin], but Rihanna smells so good. I am not kidding. She has a scent." He went on to say when he got in the elevator (she wasn't on at the moment), he knew she had been previously because it smelled so good.
Even other successful businesswomen like Naira Banks have jumped on to Twitter to post a real message sent to Rihanna asking, "can you please tell me what fragrance you wore last night. It was amazing."
What perfume she uses and how much it costs
According to @stylishgent on Instagram, Rihanna's friend says she wears a perfume called Love, Don't Be Shy by Kilian. It's described as having a warm floral smell with orange blossoms, vanilla, and luscious marshmallow.
If you're interested in smelling like Rihanna at an affordable cost, you can find the teeny tiny .24 ounce Kilian spray for just $48.
Beauty expert, Dave Lackie, told Cityline, "[Kilian's fragrance] is all about love. It's all about how you feel when you first fall in love, and you feel like you have somebody under your skin."
It's not too surprising Rihanna is known for smelling good since the businesswoman has always taken so much pride in her appearance. She didn't become a fashion icon without standing out in a crowd. Her smell is just another way her brilliance outdoes other celebrities.