Rihanna Wins the Celebrity Makeup War With Fenty Beauty, Beating Kylie Cosmetics and KKW Beauty By Over $300 Million Annually
Fenty Beauty has several strong competitors in the celebrity beauty space but it's crushing competitors.
Celebrity makeup companies do big business, with consumers all over the world eager to replicate the look and style of their favorite beauty guru. From Kylie Jenner's Kylie Cosmetics to Lady Gaga's Haus Labs, it seems as though every year, a celebrity launches their own makeup brand.
However, some brands are singularly more successful than others – and in the world of celebrity makeup, Rihanna's Fenty Beauty reigns supreme. Since 2017, Fenty Beauty has been redefining the beauty business in more ways than one. Still, Fenty Beauty has several strong competitors and doesn't take top marks when it comes to social media presence. 
Which celebrity makeup brand brings in the most revenue?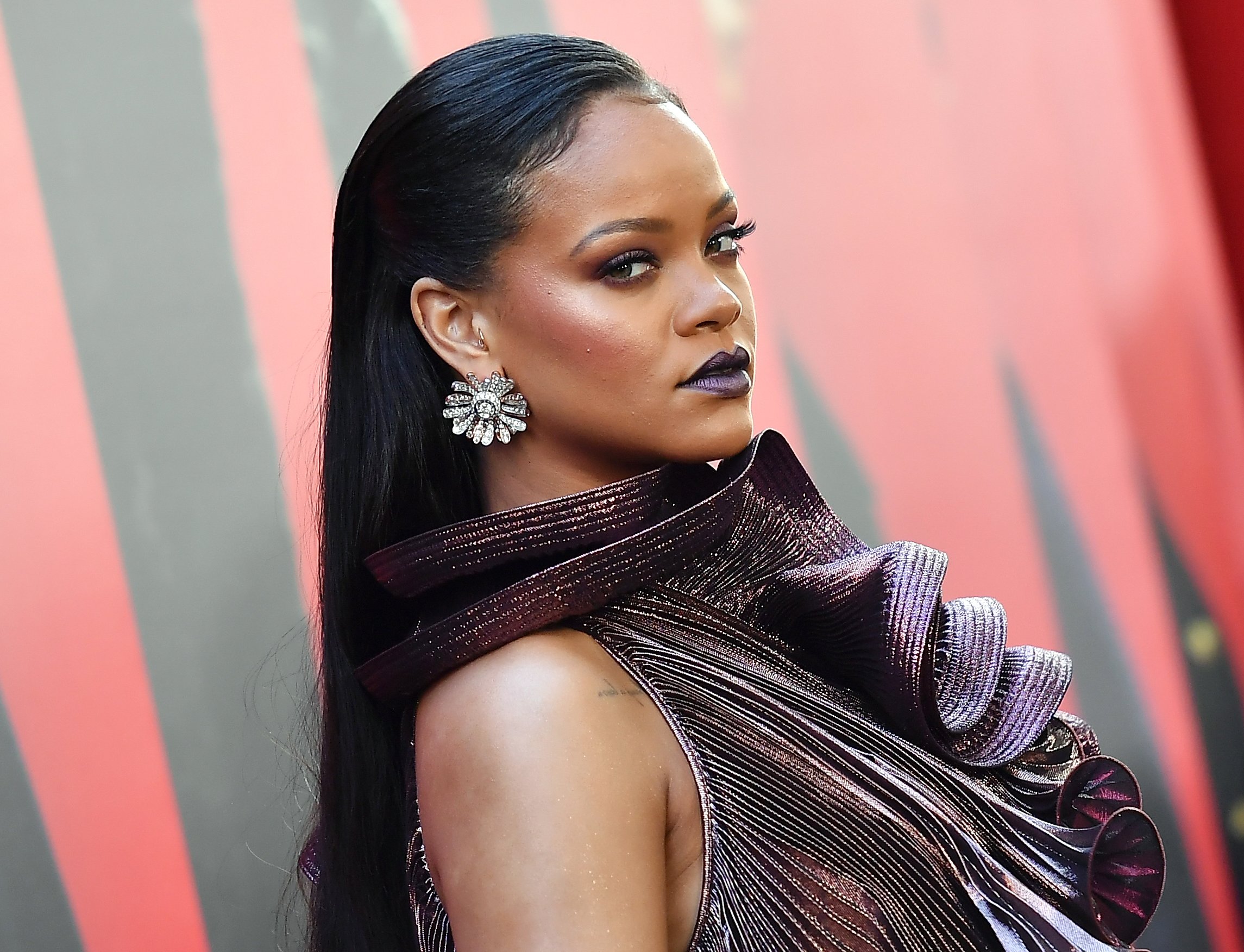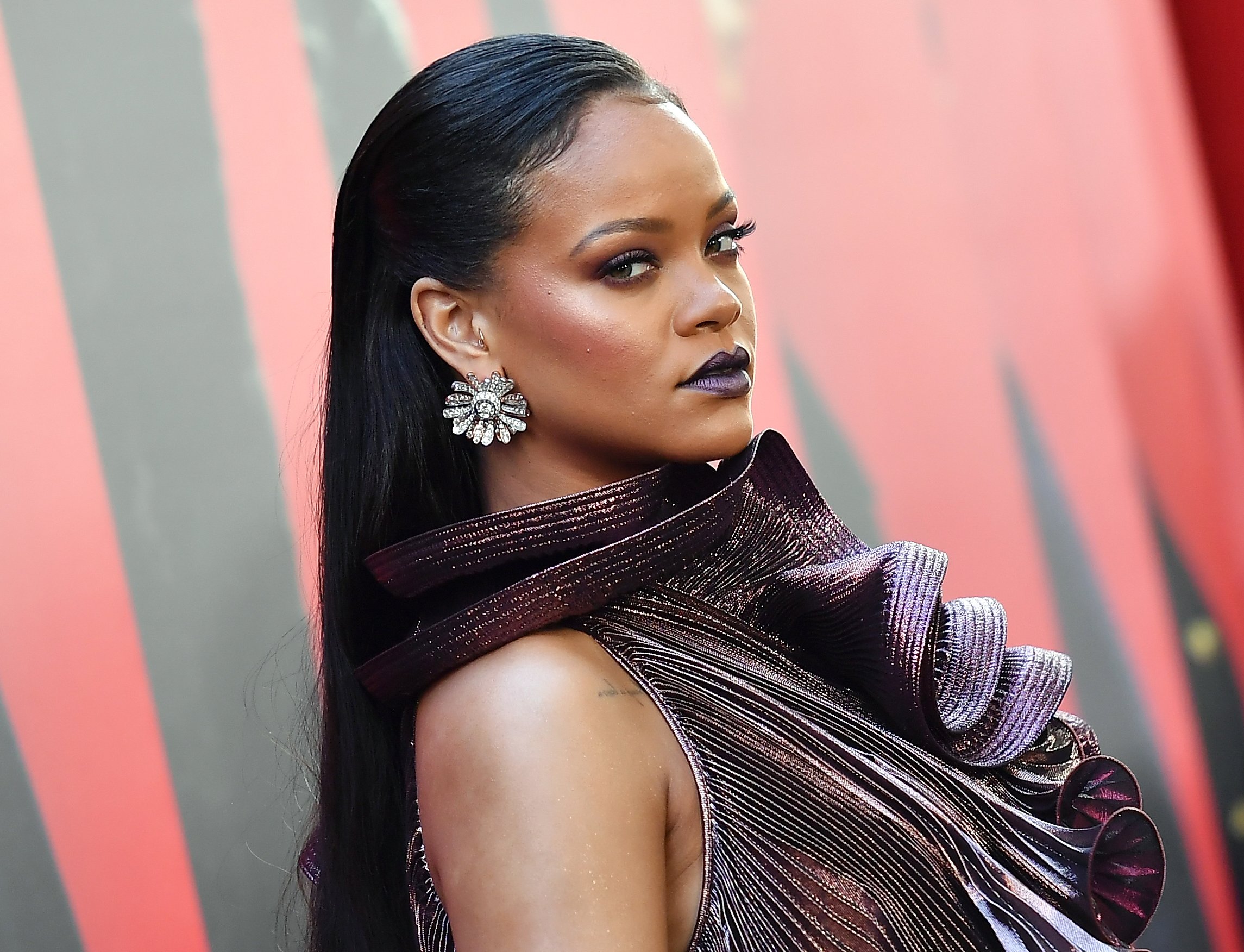 There are a lot of celebrity makeup brands out there, but there's no doubt that Fenty Beauty is a fan favorite. Consumers love the inclusivity of Rihanna's line and the fact that the brand offers foundation shades for every skin tone—and at an affordable price point. Partially due to the success of Fenty Beauty, which launched in 2017, Rihanna has become wildly wealthy, with a net worth of around $1.7 billion, according to Celebrity Net Worth.
According to Too Fab, Fenty Beauty is the most commercially successful celebrity makeup brand, with revenues grossing $570 million. The report names Jessica Alba's Honest Company as the second-most successful celebrity beauty company, bringing in around $300,500,000 in revenue.
Other honorable mentions include Kylie Cosmetics, at around $200 million in revenue, Lady Gaga's Haus Laboratories, estimated at around $140 million in revenue, and KKW Beauty, which was founded by Kim Kardashian and generates around $100 million in revenue. 
Kylie Cosmetics beats Fenty Beauty in terms of social media followers
Even if Fenty Beauty is far and away from the most successful celebrity beauty brand in terms of revenue, it isn't the most popular on social media. According to a report by Money, Huda Beauty takes the cake as the most popular beauty brand on social media, with 5.4 million annual searches and about 49.7 million Instagram followers. Kylie Cosmetics is the next in line, with around 25.4 million Instagram followers and 4.4 million annual searches. 
Fenty Beauty is popular on social media – but Money ranks it third in terms of social media followers and searches. The report notes that Fenty Beauty has around 10.2 million Instagram followers. This could be because Kylie Jenner, the founder of Kylie Cosmetics, is considered to be a hugely popular social media influencer, utilizing her platform to promote her cosmetics company. 
Is Rihanna's makeup brand more successful than Kylie Jenner's cosmetics company?
Kylie Cosmetics launched in 2015, two years before Rihanna's Fenty Beauty hit the market. Kylie Cosmetics started out with a single product, the now-iconic "lip kit," that included a lip liner and liquid lipstick. Young fans who were eager to emulate Jenner's lavish lifestyle snapped the products up, and eventually, the line expanded to include brow products, eyeshadows, bronzers and blush, and much more. These days, Jenner's own net worth has grown as well, with Celebrity Net Worth estimating her net worth as being around $700 million.
In 2017, Rihanna's Fenty Beauty changed the game by offering foundation shades for everyone – and consumers have shown their gratitude by buying the products, which now include everything from the critically-praised long wear lip paint to eyeliners and mascara. In the end, Fenty Beauty is the more commercially-successful brand, bringing in almost $300 million more in annual revenue than Kylie Cosmetics. However, Kylie Cosmetics is a force to be reckoned with in the world of social media, with millions more followers than Fenty Beauty. In the war of celebrity beauty brands, it's hard to define a clear winner.