Ringo Starr Joining The Beatles Inspired the 1st Movie Tom Hanks Directed
TL;DR:
Tom Hanks wrote a movie partly inspired by Ringo Starr joining The Beatles. 
Hanks drew inspiration from another 1960s rock group while writing the film.
The movie included a hit song.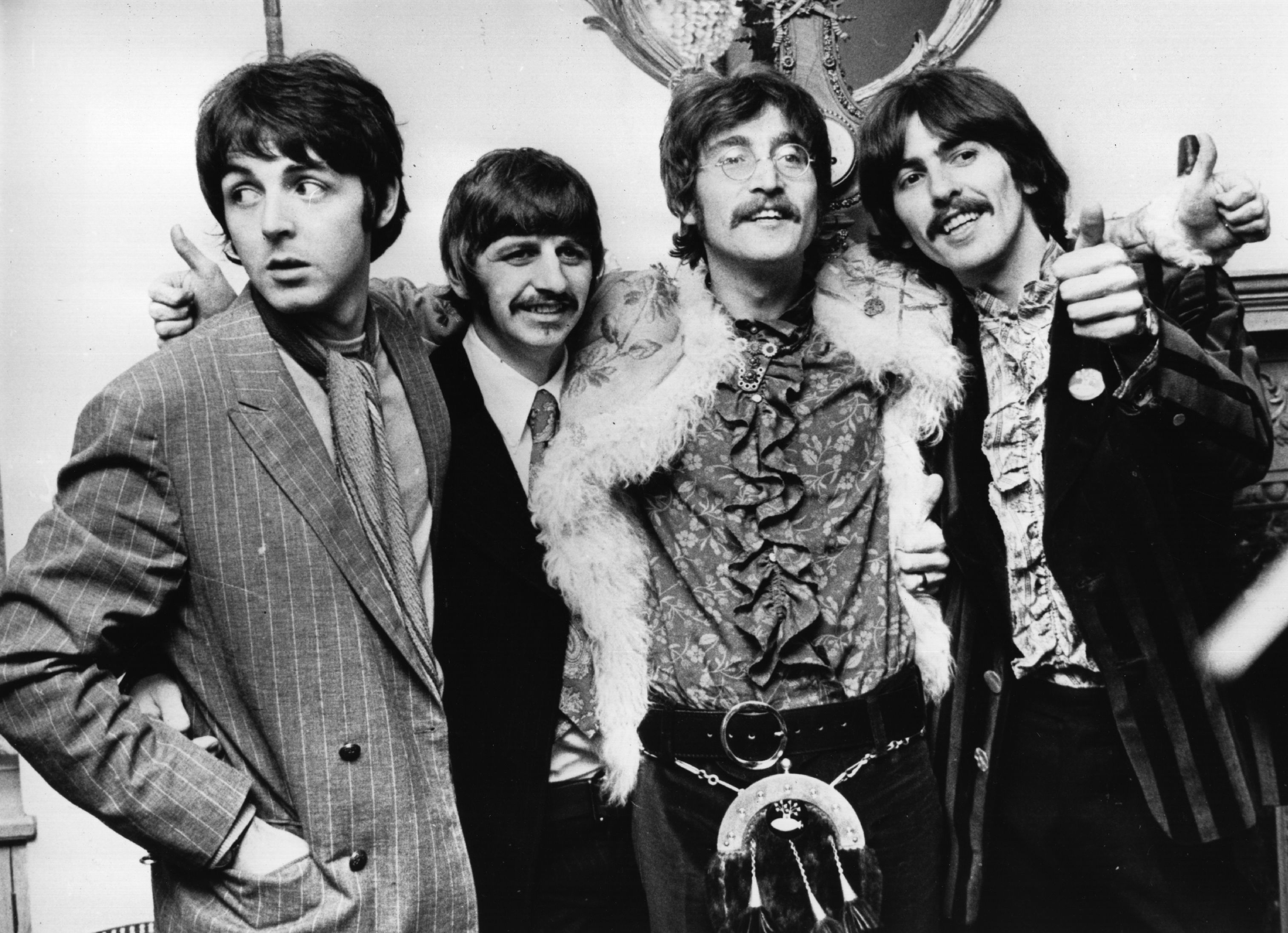 Ringo Starr wasn't always a member of The Beatles. Tom Hanks watched a documentary that discussed Ringo joining the Fab Four and it subsequently inspired him to write a movie. Notably, Hanks started writing the film to keep his mind off how Forrest Gump would perform during awards season.
Ringo Starr joining The Beatles inspired 1 of Tom Hanks' 1990s comedy movies
Hanks directed and wrote That Thing You Do!, a comedy about a fictitious one-hit wonder band named The Wonders. At one point in the film, The Wonders have to replace their bassist before a big performance. This part of the film is connected to Ringo.
During a 2020 interview with Billboard, The Wonders' Tom Everett Scott discussed the film's origins. "I think Tom Hanks' brain, his creativity, his imagination — he was putting together this idea," he recalled. "He was inspired by The Beatles.
"He was watching some documentary, I think, and thinking about how just changing out the drummer, putting Ringo in the band — he had this idea," Scott added. "It is super creative. He was involved in every single song."
RELATED: The Beatles' Ringo Starr Revealed His Thoughts on Billie Eilish and Miley Cyrus
1960s rock group Jan and Dean also inspired Tom Hanks
During a 2021 interview with The Ringer, Hanks cited the rock group Jan and Dean as an inspiration for That Thing You Do! "I was always fascinated by Jan and Dean when I was growing up in high school," Hanks remembered. "The concept of a band that stays together long enough to make it through their first tour and breaks up, I thought it was just so real."
Hanks revealed when he started writing That Thing You Do! "I started writing it in earnest when I was in South Carolina doing Forrest Gump," he said. "I wrote an 11-page treatment that I blew right through. When I was done with Forrest Gump, all I was doing was promoting Philadelphia, surviving the trophy run season, and for the next six months promoting Forrest Gump." Hanks said he penned the film to keep his mind off of how these films might do at the Academy Awards and the box office.
RELATED: The Beatles' Ringo Starr Said This Elvis Presley Hit Is 1 of His Favorite Songs
The way fans reacted to 'That Thing You Do!' and its music
According to Box Office Mojo, That Thing You Do! earned over $6.2 million during its opening weekend. The film earned over $25.8 million in the United States. The film now has a cult following.
Furthermore, the title song of That Thing You Do! became a hit single. "That Thing You Do!" hit No. 41 on the Billboard Hot 100. The track spent 15 weeks on the chart.
That Thing You Do! is a classic 1990s comedy and it wouldn't be the same without The Beatles.
RELATED: Why Netflix's 'You' Wouldn't Exist Without a Tom Hanks Romantic Comedy