Ringo Starr Professed His Love for Taylor Swift Because She's the 'Only One' Doing This
Find out which music maker it is that former Beatle Ringo Starr feels is the only artist thriving right now.
When a music veteran like former Beatle Ringo Starr voices his opinion on which of the current music makers have caught his attention, well, he's got our attention.
Here's what the All-Starr Band leader had to say about music superstar Taylor Swift, plus the songs he's been keeping on his playlist.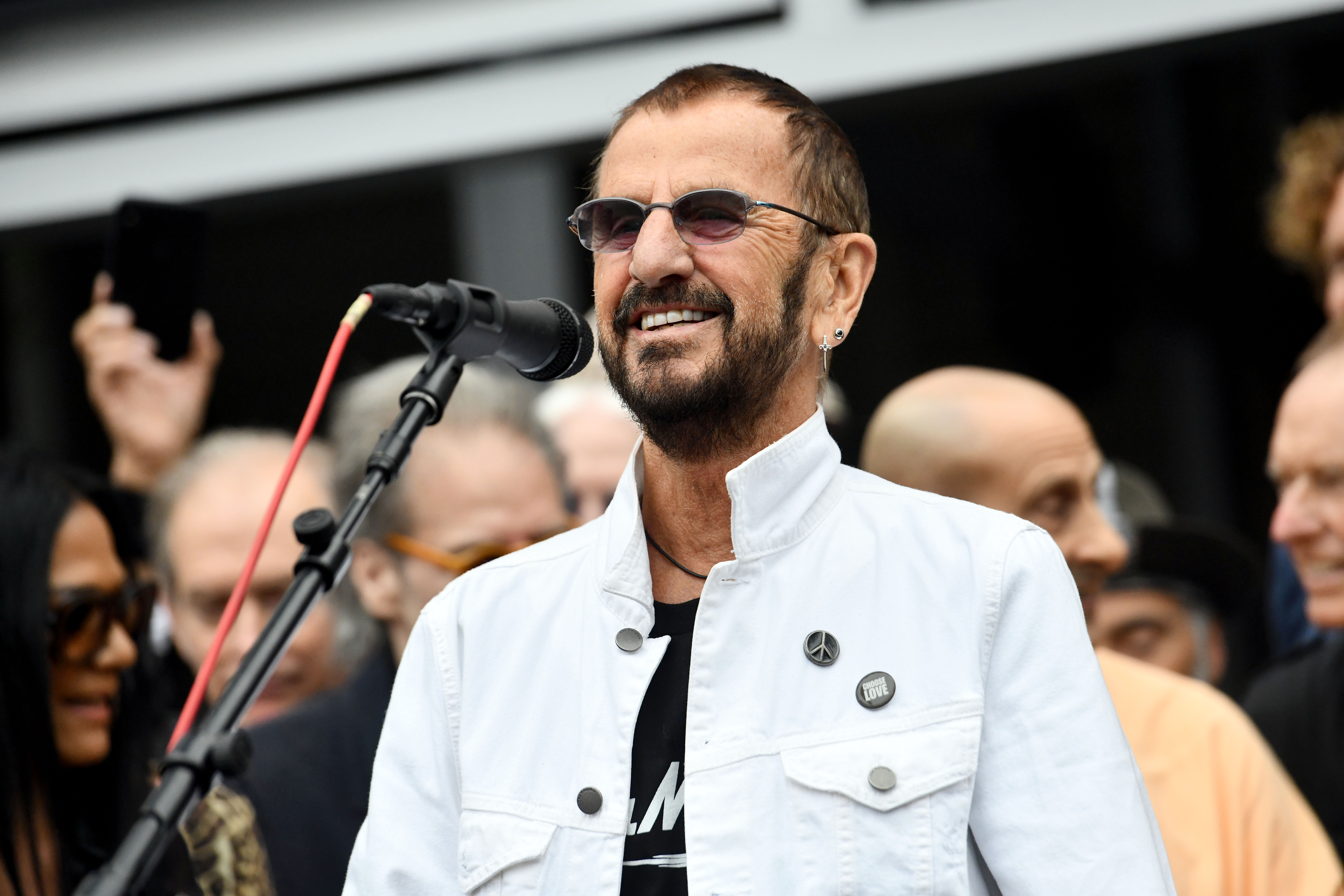 Starr just released a new EP
Although Starr had to cancel tours in 2020 due to the coronavirus (COVID-19) pandemic, he's kept busy making new music.
In March, the Photograph singer released an EP called Zoom In, featuring five tracks. Starr recruited Sam Hollander, who served as a music producer for Katy Perry, to work his magic on the songs from the reggae-infused "Waiting for the Tide to Turn" to the playfully rocking "Teach Me to Tango."
Starr told Variety that the track he enjoyed creating most "was 'Waiting for the Tide to Turn,' because it was reggae. So it was the atmosphere of: Let's make a reggae record… and I played reggae drums. I don't know how you do that! I just do what I think of as reggae drums."
The former Beatle's favorite music tracks
Starr opened up to ABC News when cornered to name his favorite songs. He expressed his love of various music genres and was reluctant to pin it all down to just a few tunes.
"I love music," he said. "You know, people say, 'Your top 10.' I don't have a top 10, I have a top thousand or 2,000. Music has meant a lot, you know."
One of the top songs on his playlist, however, was from his own former band. The song 'Rain' was released in 1966 as the B-side to The Beatles hit "Paperback Writer."
"'Rain' is great, because the drums are weird on 'Rain,' and I felt I only played like that on 'Rain,' Starr explained. "Then I went back to playing like I play. It was faster … no one else knows, they just say, 'Oh, they're playing that.' But to me the drums, I felt, had another quality. I've never played like that since."
Taylor Swift is the 'only' artist who Starr says is on the right track
Of all the artists on his playlist which included Bob Dylan, Miley Cyrus, Little Richard, Black Eyed Peas, and Elvis Presley, Starr says only one has shown they're going to endure. Because they're that good. It's clear the drummer isn't trying to be picky or stuffy; he just knows how difficult it is to last in the music business.
"There's a lot of good bands out there, but nobody's doing anything," he told Esquire. "A lot of people are on that stepping stone to a bigger career, it's got to be a downer for them. It's really tough. Taylor Swift is the only one who's doing well. She likes to play by herself. I love her."
Starr reiterated his love for the "Shake it Off" hitmaker during a conversation with ABC saying: "I love Taylor Swift, that's just how I am. I love her."