Rita Moreno, 89, Would Act In Roller Skates Before She'd Retire
Is Rita Moreno retired? No. And stop asking! The iconic actor turns 90 in December 2021 and has no plans of quitting. In fact, she'd rather use roller skates to help her get around set than end her 70-year career because of her age. Moreno shared her feelings on retirement and Hollywood's "profound" ageism issue in a recent interview. And just like the title the Moreno documentary, Just a Girl Who Decided to Go for It, Moreno's going to keep on chugging along until she can't any longer.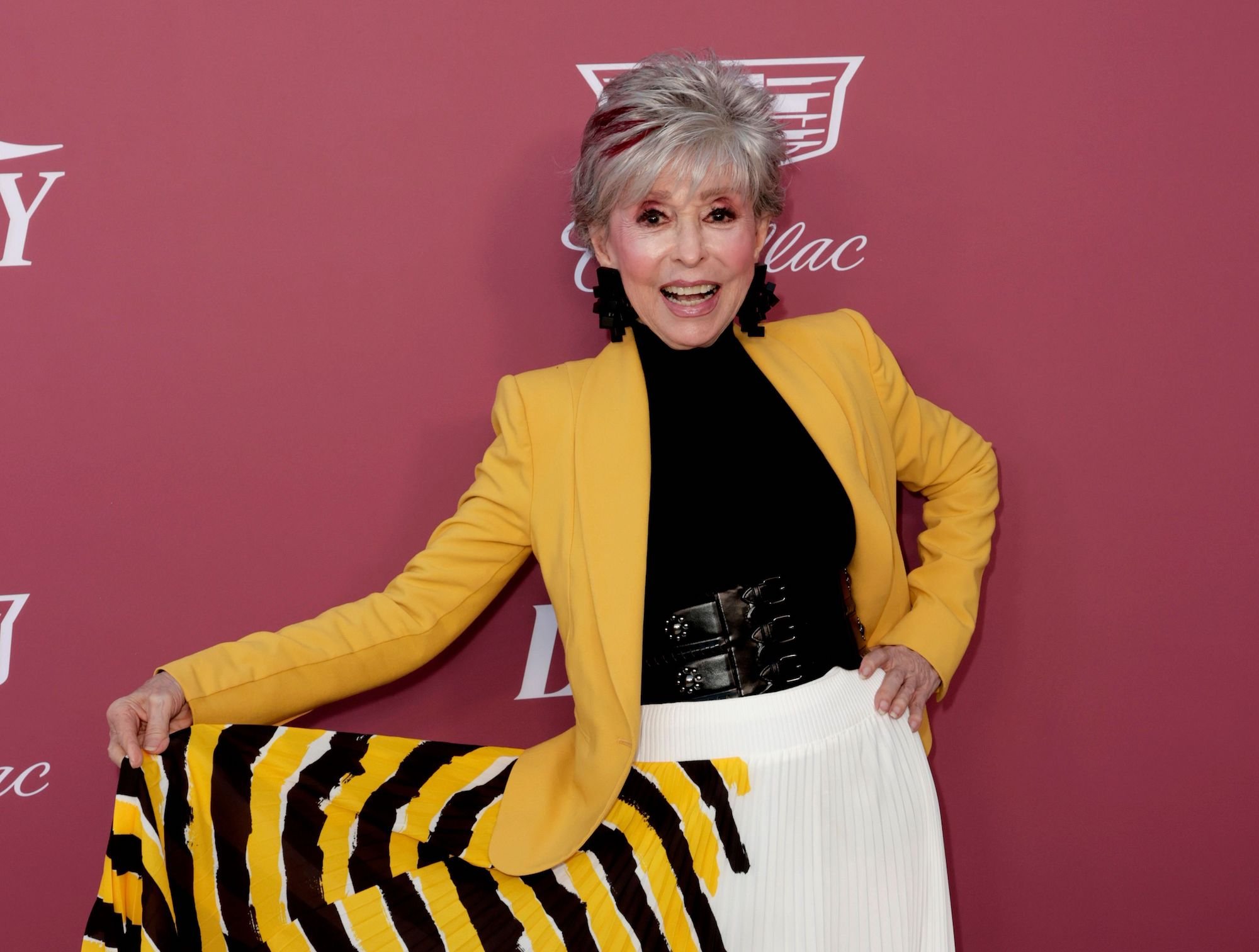 Rita Moreno's career spans 70 years
Moreno is on the short list of people who have EGOT'd, aka won an Emmy, Grammy, Oscar, and Tony. She has also received the Presidential Medal of Freedom, among many other accolades. Perhaps her most iconic role was Anita in West Side Story. She won an Oscar for her performance in 1962, making her the first Latinx person to win an acting Oscar. And 59 years later, she is still the only Latinx actor to win an acting Oscar.
Moreno is Puerto Rican, making her one of the only appropriately cast actors in the 1961's West Side Story. But even then, she had to wear makeup that darkened her skin. She returns to the story in Steven Spielberg's West Side Story remake, this time in a smaller role and as an executive producer. West Side Story comes out in theaters Dec. 10. And Moreno turns 90 the next day. And she's not the least bit sick of working.
In an interview with Variety for its 2021 Power of Women issue, Moreno called out ageism in Hollywood.
"Why should I have to play a grandmother simply because I'm old?" she said. "Can I be a lawyer? A scientist? So far, the answer is … not so much. Hollywood suffers in a profound way from ageism."
Rita Moreno won't retire
From her role in Singin' In the Rain through all of her awards and now returning to West Side Story, Moreno has decades of highs and lows to share with fans. Moreno was honored at Variety's Power of Women event in California on Sept. 30. And in her speech, she looked back on her decades-long career and how hard it was to make her dreams come true in the face of racism and sexism. She said:
"Given my background, feeling powerful is a significant reality. Growing up as a young Latina immigrant in a racist and patriarchal society, I honestly couldn't even imagine what that might have felt like. It was so far out of reach. All I could muster was the inner strength to work toward my dream of becoming a successful actress. But the struggle was a daily reality, and sadly, sometimes still is."
Despite the struggles she still faces, the One Day at a Time star refuses to slow down. Literally, she won't quit acting unless she physically can't anymore.
"I love what I do," she told Variety. "The only way I can retire is if I can't walk. And even then, there's always a wheelchair — or roller skates."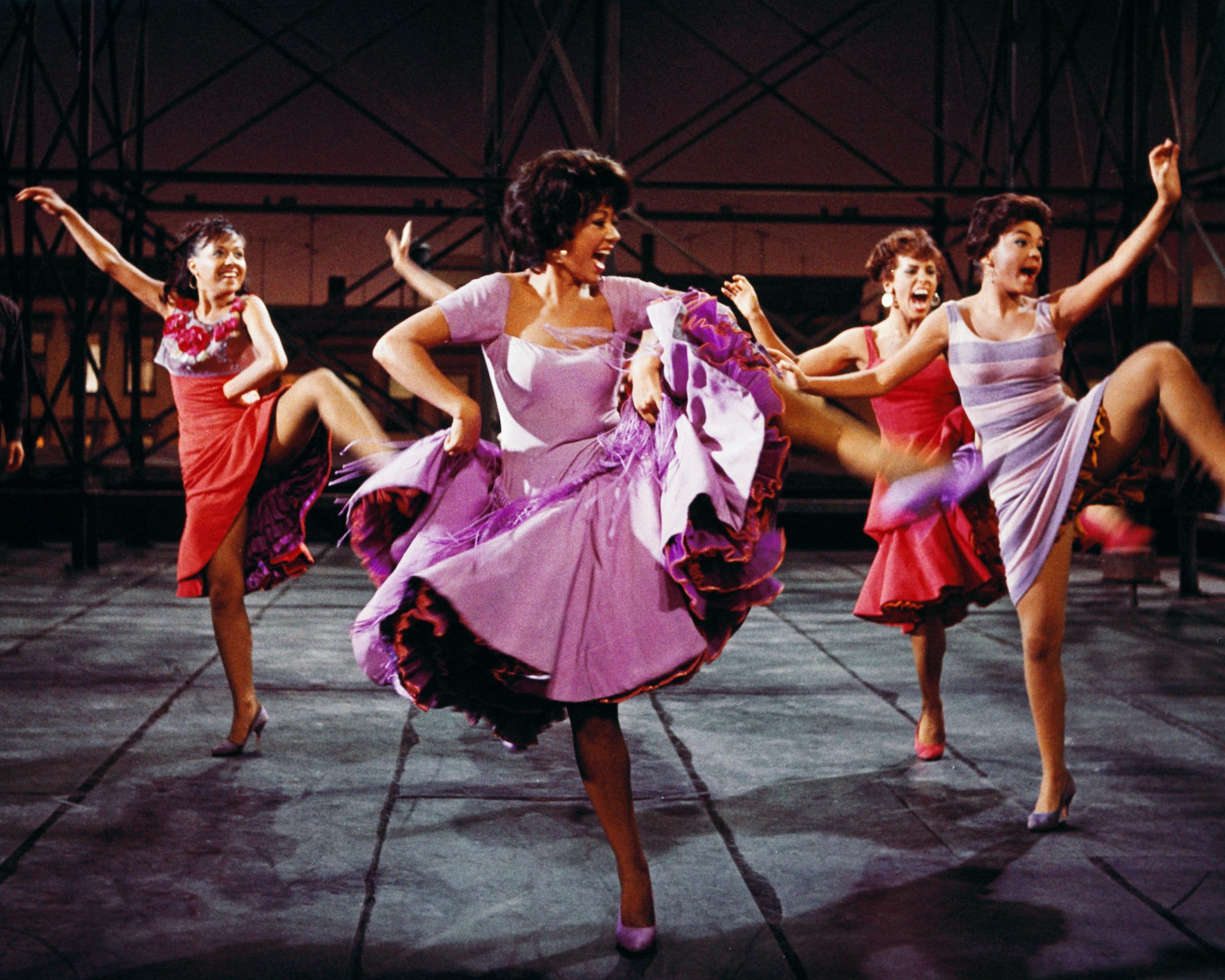 Rita Moreno documentary airs on PBS in October
Moreno's illustrious career will be unpacked and celebrated in the upcoming documentary Rita Moreno: Just a Girl Who Decided to Go for It. The film will air on PBS on Oct. 5 as part of the American Masters series. The film features interviews with Moreno as well as artists she inspired, like Lin-Manuel Miranda, Eva Longoria, and Gloria Estefan. Morgan Freeman, Mitzi Gaynor, Whoopi Goldberg, Justina Machado, Terrence McNally, and Karen Olivo also appear in the documentary.
Olivo won a Tony Award for playing Anita in the 2009 revival of West Side Story. Miranda also worked on the revival. Moreno told Variety her West Side Story Oscar win shocks her to this day.
"It's the last thing I ever expected," she said. "That's not something you say to yourself: 'Oh, this is going to get me an Oscar.' At least, I don't think that way. Possibly some actors may, but I certainly never thought in a million years that this little Puerto Rican girl was going to be nominated."
Rita Moreno: Just a Girl Who Decided to Go for It airs Tuesday, Oct. 5 at 9 p.m. EST on PBS.