Rita Moreno Reveals Her Moment of Reckoning About Hollywood Typecasting: 'Why Am I Letting These People Tell Me Who I Am?'
The Rita Moreno documentary had its television debut on Oct. 5. Rita Moreno: Just a Girl Who Decided to Go For It gives an honest look at the iconic actor's life and career. And she didn't shy away from talking about the hardship she's experienced in Hollywood. For much of her early career, the Puerto Rican star was typecast in roles that perpetuated harmful ethnic stereotypes. Moreno's roles included Asian and Native American women, to name a few. And despite playing a Puerto Rican character in West Side Story, she had to wear makeup that darkened her own skin.
Moreno detailed the moment she realized she had to put a stop to the typecasting in a recent panel about her documentary.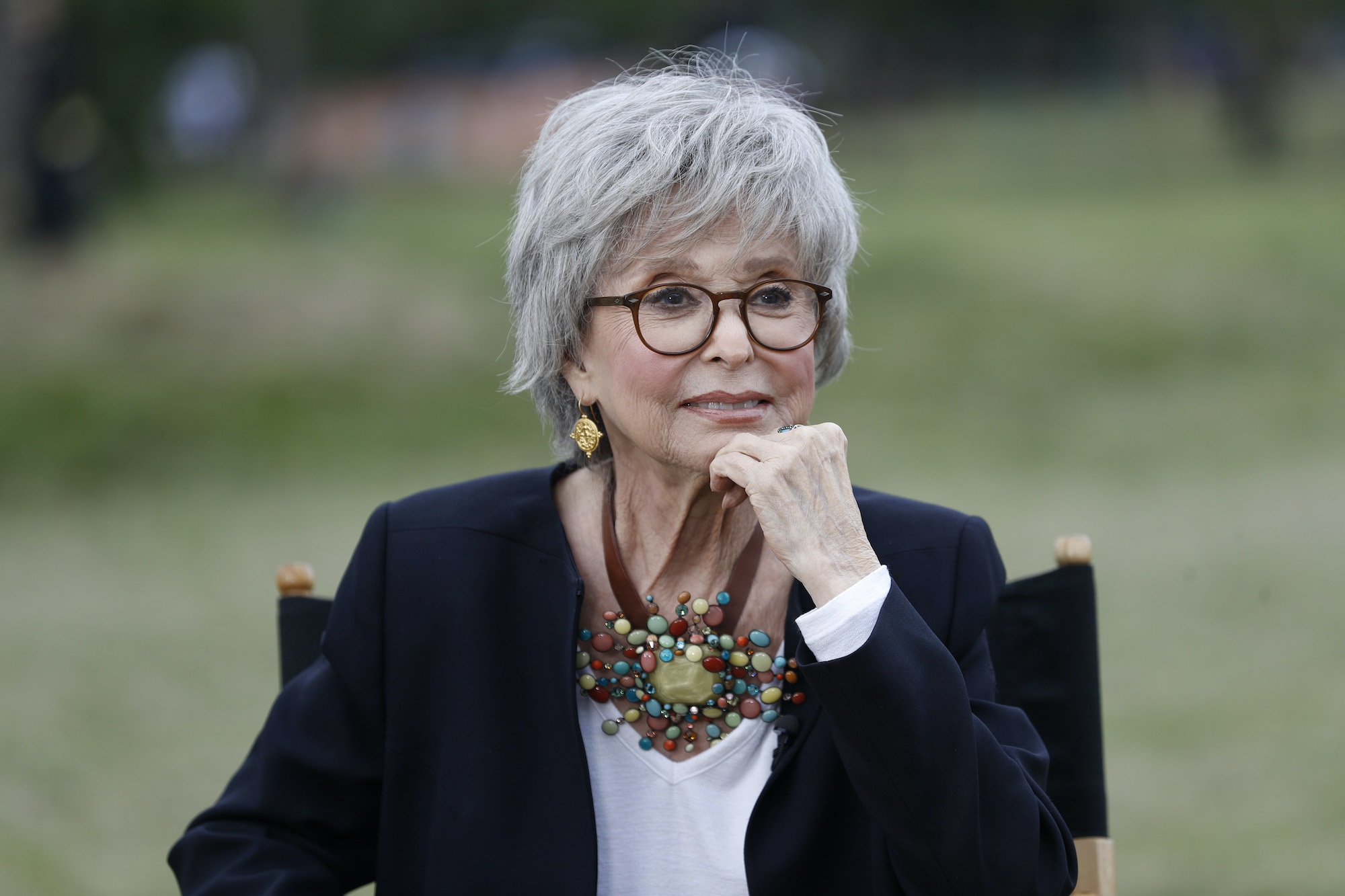 Rita Moreno's roles over the years
Moreno was born into poverty in Puerto Rico in 1931. When she was 5 years old, she moved to New York City with her mom. And she went on to snag a coveted MGM contract like Elizabeth Taylor and Debbie Reynolds. Moreno told The Washington Post she wanted to be like Taylor and tried hard to look like her. And she expected her contract to open the same doors for her that it did for the Cleopatra star.
"I was deeply, deeply disappointed when I found that they only saw me as this little Spanish character," Moreno said. "Sometimes I think if I had had darker skin, I would have had more roles. But having a Hispanic name and having fair skin didn't match their image of what a Hispanic person looked like. And so a lot of dark makeup ensued and accents. I was heartbroken actually."
She said casting directors wouldn't even consider letting her audition for roles because of her name and appearance.
"It was offensive, and it was terribly hurtful," the 89-year-old said. Moreno took the work she could get. And even after becoming the first (and still only) Latinx actor to win an acting Oscar for West Side Story, she continued to be typecast.
RELATED: Rita Moreno, 89, Would Act In Roller Skates Before She'd Retire
Rita Moreno took fighting typecasting into her own hands
Just a Girl Who Decided to Go For It premiered in theaters in 2021. It debuted on TV on Oct. 5 as part of PBS' American Masters. In a panel promoting the documentary in August, Moreno detailed the moment she realized she had to put an end to the typecasting.
"I suddenly realized, 'Wait a minute. Why do I always have to speak with an accent?'" she said, according to Deadline. "'Why do I always have to wear dark, dark, dark makeup, which is not my skin color? Why am I letting these people tell me who I am?' But that didn't happen until much, much later. I can take full blame for accepting much of that for way too long. But I had no mentors, I had nobody to guide me."
Moreno isn't at fault for being typecast in these roles. It was Hollywood's appalling racism and lack of diversity that made her take on these parts. Moreno wanted to share her feelings about this in the documentary because ignoring it — and the other highs and lows of her life — wouldn't be honest.
"If I was going to do this project, it was important for me that I was going to make a promise that I would be as honest and truthful as possible," she said.
The actor added: "I didn't want on record for the rest of my life or the rest of my recognition as an actor to have on record that I lied about something deliberately. And I think it had a marvelous effect."