Robert Clary's Talents as a Singer and Entertainer Helped Him Survive Multiple Concentration Camps During the Holocaust
Robert Clary is one of those actors who helped to influence a generation. His work in TV shows like Hogan's Heroes and Days of Our Lives helped him to connect with fans around the world. For decades, Clary worked in the entertainment industry, and when he died in November 2022, it was seen by many as the end of an era. However, as iconic as he was onscreen, it was Clary's life before he became a truly fascinating star. Clary not only survived multiple concentration camps during World War II, but he helped to develop his skills as an entertainer by performing to audiences full of SS guards every night.
When was Robert Clary born?
Robert Clary was born in France in 1926. According to IMDb, Clary's parents were Polish Jewish immigrants who encouraged their son's desire to be a singer and entertainer. Clary started singing professionally on the radio when he was just 12 years old, and for a while, it looked like the young man and his family were truly going places. Clary's world shattered in 1942 when he was deported to the Nazi concentration camp at Ottmuth.
Clary was then relocated to the infamous Buchenwald concentration camp. It was at Buchenwald that Clary experienced the worst horrors of the war, all while putting on shows for SS officers. "Singing, entertaining, and being in kind of good health at my age, that's why I survived. I was very immature and young and not really fully realizing what situation I was involved with…I don't know if I would have survived if I really knew that," Clary told the New York Times. 
Clary's skills as an entertainer helped him to survive concentration camps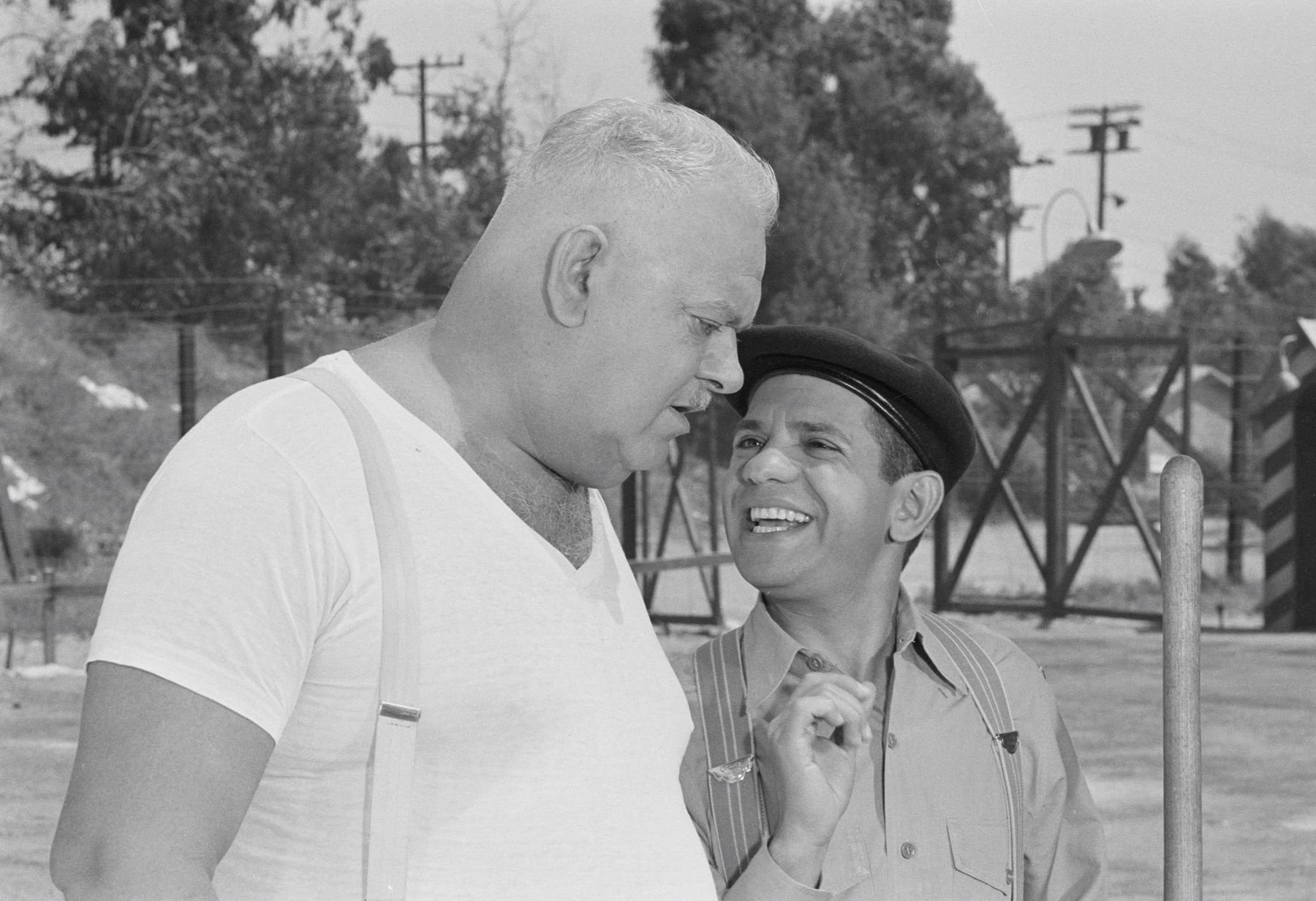 According to the New York Post, Robert Clary was incarcerated at Buchenwald for 31 months, where he made wooden shoe heels in a factory and got the identification number "A-5714" tattooed on his left forearm. In addition to his performances for SS guards, Clary used his talents at singing and performing to help the other prisoners cope with the horrors of their situation. "For the 10 minutes that I worked, or the 15 minutes that I sang…they had forgotten where they were. And that was the most important thing," Clary told the New York Times.
In April 1945, Clary was liberated from Buchenwald. Despite his relief at being freed, Clary would learn that 10 of his siblings, as well as his parents, had died in the Holocaust. He rose from the ashes, returning to France and embarking on a career as a singer. By the late 1940s, Clary had started to make waves in Hollywood – and as reported by IMDb, the budding actor had become a comedic star by the early 1950s.
Robert Clary went on to become a well-respected actor
In 1965, after nearly two decades in the entertainment industry, Robert Clary was offered the role of Corporal Louis LeBeau in the TV series Hogan's Heroes. The role was the culmination of Clary's talents and history as a performer, allowing him to show off his comedic flair and ability to effortlessly inhabit a character. He played the role until 1971, remaining a staple force in TV even after the series was canceled.
Additionally, Clary acted in shows like The High Chaparral, The Young and the Restless, and The Bold and the Beautiful. He also wrote his memoir in 2001, detailing his experiences from World War II to the present day. Clary died on Nov. 16, 2022, at the age of 96, according to CBS News – bringing a vital chapter of history to a close.