Robert Pattinson Thought He Leaked Midnight Sun in 2008; 'You Wouldn't Be Alive Right Now, Rob'
Quarantine has turned a lot of people back onto their childhood obsessions like Harry Potter and Twilight. And whether Stephenie Meyer decided to capitalize on that or not, she did choose to release Midnight Sun in the middle of it all. Which of course only intensified this new/old obsession.
Edward Cullen's point of view has been on Twihards' minds for a long time, since it leaked in 2008. Even though it was just released, Robert Pattinson had his hands on it back then and actually thought it was his copy that got out for a hot second. [Spoiler alert: Some spoilers for Midnight Sun ahead].
'Midnight Sun' just came out, but it's been in the works since 2008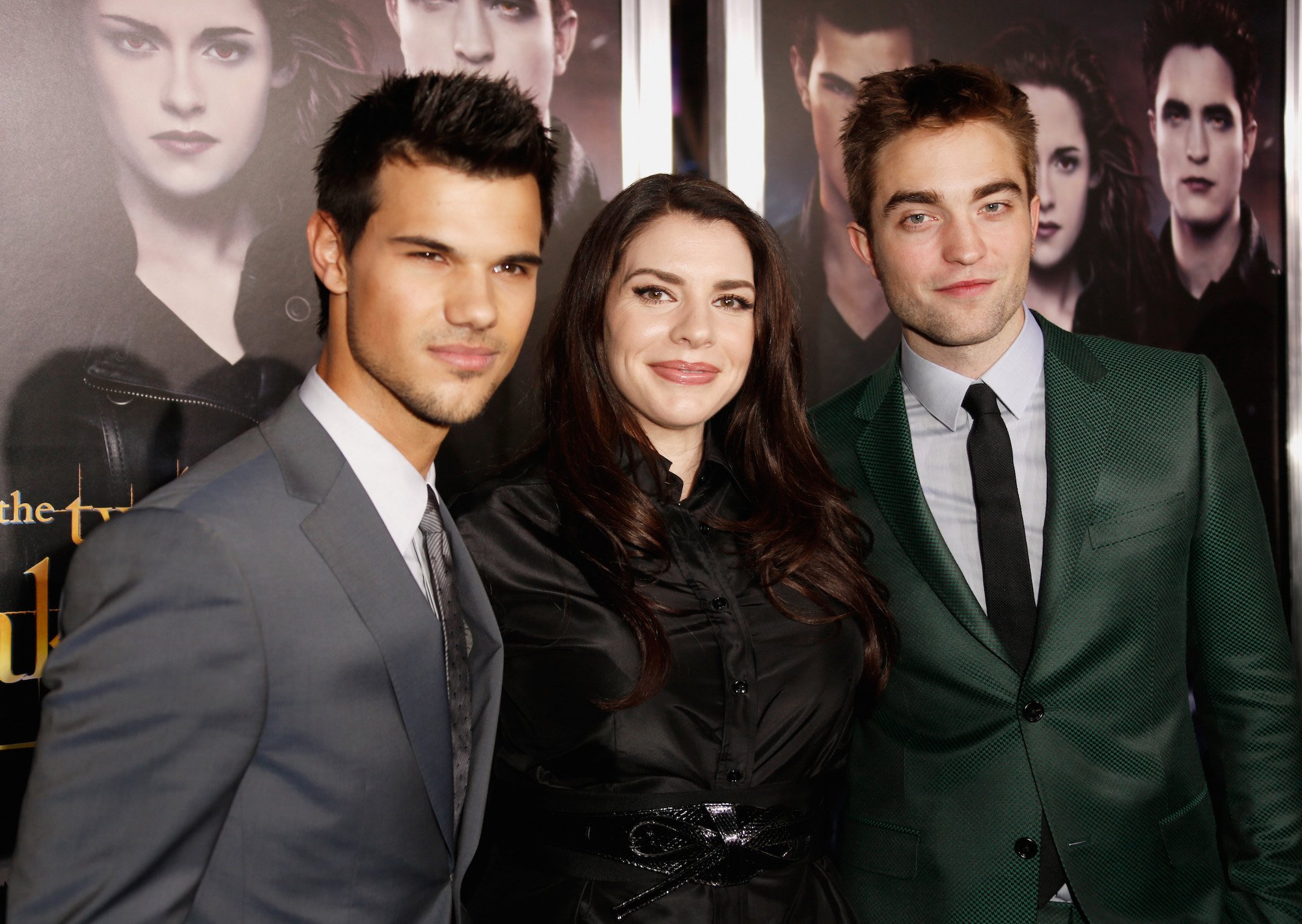 RELATED: 'Midnight Sun' Review; Edward's Story Brings a New, Interesting Angle That 'Twilight' Fans Will Enjoy
For those that weren't into the Twilight books or movies in 2008, the Midnight Sun leak might not have been on the radar. But, after Breaking Dawn was released, the preliminary draft of Edward's point of view got out onto the internet. And, of course, Meyer was angry.
"I did not want my readers to experience Midnight Sun before it was completed, edited and published," she wrote in a blog post in August of 2008. "I think it is important for everybody to understand that what happened was a huge violation of my rights as an author, not to mention me as a human being."
It was a big deal for her and fans at the time. Because she also wrote that she was putting the book off indefinitely, even saying she was too emotional to give it a proper ending. Despite it being a retelling of Twilight, she warned that if she even tried to finish it back then, she would kill off the Cullens. And, of course, no one wanted that. 
Robert Pattinson was worried he accidentally leaked it
After it was leaked, Meyer posted a good chunk of the novel on her site. Sure, it took 12 years, but fans finally got the full, finished version of Midnight Sun this past August. But Robert Pattinson actually got it while filming the first movie. And when it leaked, he thought he accidentally did it.
"I just want to say right now, I didn't leak it," Pattinson assured Meyer during a Moviefone "Unscripted" interview between Meyer, Kristen Stewart, and Pattinson. "I thought it was me for a bit. Because I forgot where I put it on my computer."
Meyer did admit she knew who it was and that Pattinson was not on the list of culprits. "I actually do know that," she told him. But she wouldn't disclose who it was that did it. In her blog post, she did reveal that she only had a few copies of the unfinished book out in the world, and had different changes in each copy so she knew which version went to who.
She also jokingly told Pattinson that if he was the one to leak it, "You wouldn't be alive right now, Rob, FYI."
Having access to 'Midnight Sun' really changed Pattinson's perspective of Edward Cullen
Luckily Pattinson's version was safe and sound on his computer. And a good thing too, because he told Collider in 2008 that having that source material into Edward's head really helped shape his portrayal of the 100+-year-old vampire.
"She gave it to me about two thirds into shooting," Pattinson said. "I didn't even know that it existed. I knew that the first chapter existed and I based a lot of my angst from that on the character, from that first chapter that was on the Internet."
He shared that while he knew Edward had "little control" in that first biology class, it was never truly explained in Bella's point of view how close Edward Cullen was to losing it and killing her (and the whole class) that day. But being able to get that perspective helped Pattinson grasp the severity of that scene. And the rest of their relationship.
"I wanted that element of him to be very prominent," Pattinson said. "I wanted Bella to be saying, 'I'm not scared. You won't do anything to me –' but not so certainly. So that it'd suddenly be like, 'You won't do anything to me, will you?' I kind of wanted something like that. I think it makes it sexier if there's a very real chance of him just flipping out and killing her."
Midnight Sun is an interesting look into Edward Cullen's head, and who knows what Pattinson's portrayal would have looked like without it. Plus, who knows what would have happened if Pattinson did leak it? Yikes. 
RELATED: Kristen Stewart Actually Has a Reason Why Bella Stutters So Much in 'Twilight'