Robin Williams' Daughter, Zelda, Shares Some Personal Photos with Her Dad Amid Coronavirus Cleaning
Losing a loved one is never easy. But it's especially hard when your friend or family member is beloved across the globe. So when the world loses a star as famous as Robin Williams, it tends to have a far-reaching effect. But the Academy Award-winning actor has been far from forgotten.
His fans continue to remember the Oscar-winning Good Will Hunting star's extensive list of memorable performances. But ultimately, it's those who knew him personally who can remember Williams best. His daughter, Zelda Williams, has certainly done her part to keep her dad's memory alive.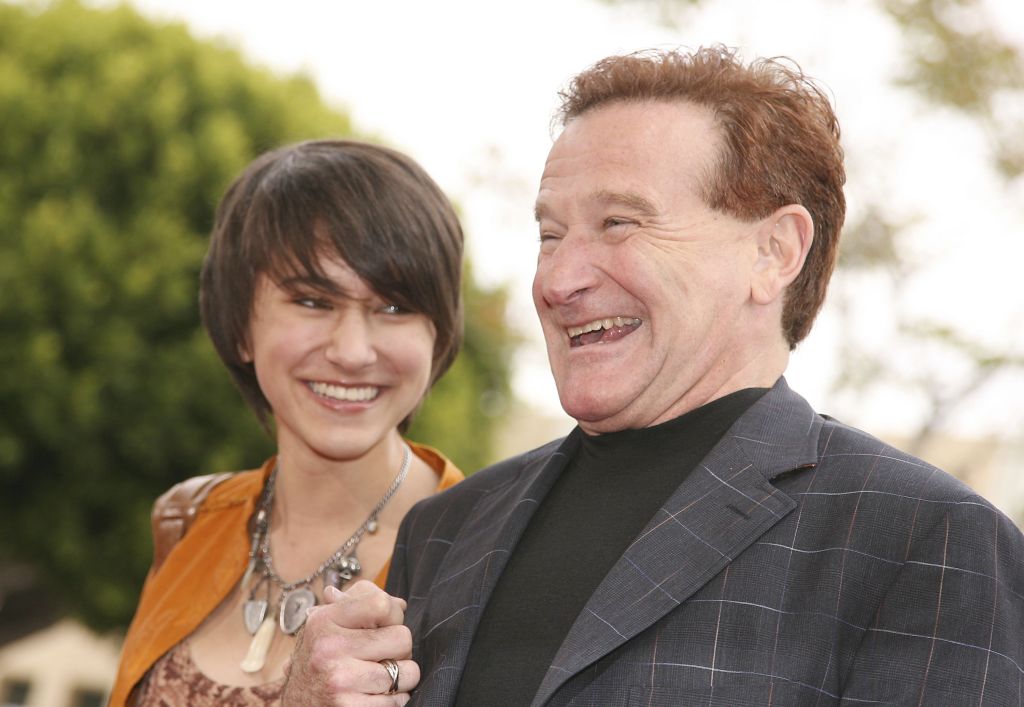 Robin Williams' 2014 death shocked the world
Fans everywhere mourned the loss of Williams on Aug. 11, 2014. Starting out as a stand-up comedian, he went on to major stardom as the half of popular sitcom duo Mork & Mindy. Then throughout the 1980s, Williams delivered iconic, Oscar-nominated performances in films such as Good Morning, Vietnam and Dead Poets Society.
His fame only grew in the 1990s, especially as an entire generation of kids grew up watching megahits like Aladdin, Mrs. Doubtfire, and Jumanji. Although Williams' leading-man status waned somewhat throughout the 2000s and beyond, the actor remained a fan-favorite for his body of work.
Since his passing, of course, many of his most famous roles have been revisited in remakes (Aladdin), reboots (Jumanji), and stage adaptations (Mrs. Doubtfire). And Williams' hardcore fans are always right there to stand up for the actor's legacy as one of comedy's most distinctive voices.
His daughter, Zelda Williams, regularly pays tribute to her dad
Williams had three children throughout his life but only Zelda, it seems, has stayed in the entertainment business. The 30-year-old — an actress, voice actress, director, and writer — is just as multi-talented as her father. And she often turns to social media to share fond memories with her famous dad.
Back in December 2019, Williams participated in the "Which Disney character are you?" Instagram filter. Whether it happened on her first try or not, seeing her react to being assigned one of her father's most famous roles — Aladdin's Genie — was priceless.
And now, in the midst of the coronavirus pandemic, Williams tweeted out some old photos of her and her father. Apparently, she found them while taking advantage of the self-isolation to do a bit of spring cleaning. By the looks of them, the photo strips were taken at MTV studios.
The photos got quite a response
Fans, of course, loved the glimpse into the Williams father-daughter relationship. A number of fans shared their support for Williams and their heartfelt reactions. One Twitter user even said, "Man I bet he was the most fun dad ever. We all miss him like he was ours."
A lot of other followers simply opted not to even put their reaction into words with multiple emotional GIFs following Williams' original post. Even her older half-brother Zak Williams offered his support. "Love this so much!" he said.
Even six years later, Robin Williams continues to leave a lasting impression on those who knew him and his work. So it's lovely to be reminded of how full of life he was through his daughter's latest post. Although we can't all have had the benefit of knowing him personally, Williams' work both on-screen and onstage continues to inspire us and, yes, make us laugh.