This Rock Star Threatened to Punch The Beatles' George Harrison in the Face
The Beatles' George Harrison wasn't a fan of one of the most famous Generation X rock bands. He got brutally honest about them in an interview. Subsequently, a member of the band said he wouldn't mind punching George or a handful of other 1960s rock stars.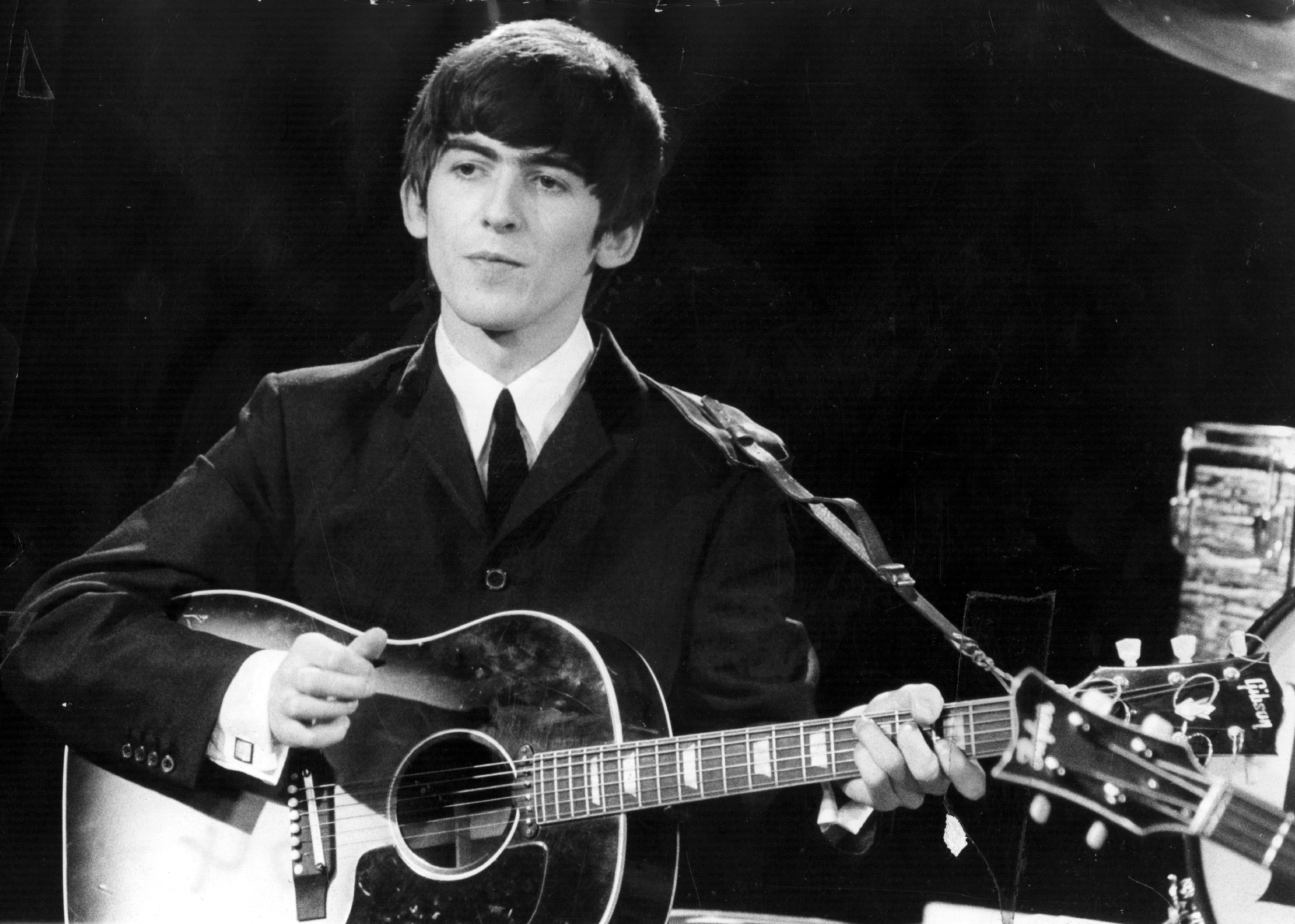 Why The Beatles' George Harrison didn't like a certain 1990s band
Oasis are often compared to The Beatles. After all, their songs name-drop classic Beatles songs like "Yellow Submarine," "The Long and Winding Road," and "Let It Be." In addition, Oasis' Liam Gallagher has a voice which is arguably similar to John Lennon's.
Despite any similarities between the two groups, The Irish Times reports George wasn't interested. "The music lacks depth and the singer Liam is a pain, the rest of the band don't need him," he said. Fellow 1960s rock icons Paul McCartney, Mick Jagger, and Keith Richards all chimed in to criticize Oasis as well. 
How Oasis' Liam Gallagher threatened and insulted The Beatles' George Harrison
Gallagher responded to this by threatening to beat each of the aforementioned rock stars. "If any of them old farts have got a problem with me, then they should leave their Zimmer frames at home and I'll hold them up with a good right hook," he said. He accused the rock stars of being jealous and senile.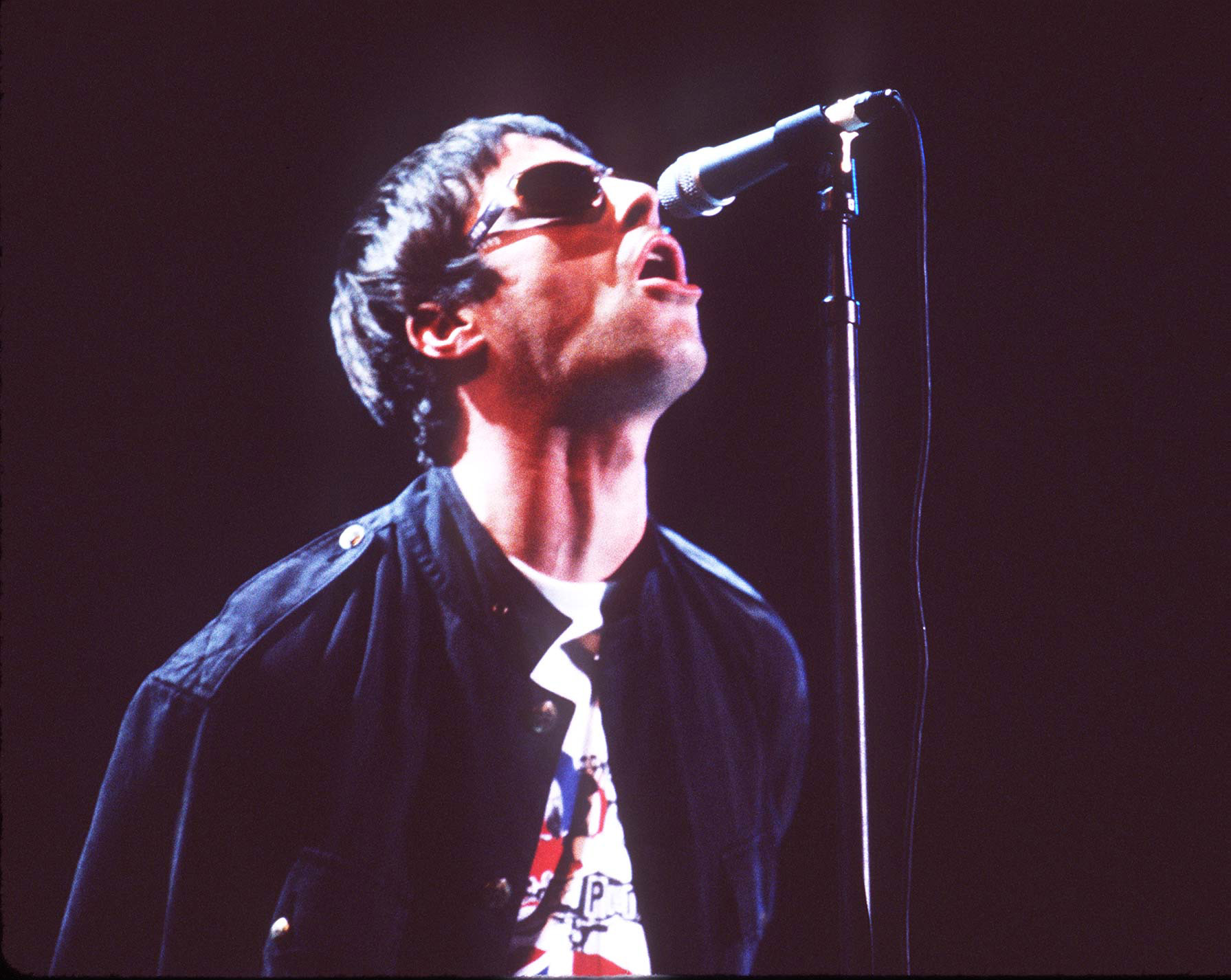 During an interview with MTV, both praised and criticized George. "I still love The Beatles and I still love George Harrison as a songwriter in The Beatles, but as a person I think he's a f*cking nipple," he said. "And if I ever meet him I'll f*cking tell him. And if you're watching, nip-ple!" For context, calling someone a "nipple" was a way to insult their intelligence in England in the 1990s.
"So it goes to show, all the time The Beatles and all of that, it so f*cking stuff stupid because he's the silly one, because he reads the press," Gallagher added. "How's he know I'm silly? I'm not silly. He only reads the press, you know what I mean? So he's the f*cking silly one."
Were Oasis' songs more popular than The Beatles' George Harrison's in the United States?
Although Gallagher dismissed George as "silly," Oasis never equaled his success in the United States. During his time as a solo artist, George had three No. 1 hits on the Billboard Hot 100, specifically "My Sweet Lord," "Give Me Love (Give Me Peace on Earth)" and "Got My Mind Set on You." On the other hand, Oasis never had a No. 1 hit on the Billboard Hot 100. Their highest-charting single was the classic ballad "Wonderwall," which reached No. 8 on the chart. 
Interestingly, "Wonderwall" wouldn't be the same without George. Rolling Stone reports Gallagher named the song after George's album Wonderwall Music. Gallagher took inspiration from George — even if he wanted to punch him in the face.