Ron Howard Said Andy Griffith's 1957 Film 'A Face in the Crowd' Nearly 'Wrecked Him'
Andy Griffith's film debut, A Face in the Crowd, was no box office hit, but it firmly put the actor on the map. Since its 1957 release, Griffith's performance and the movie itself have gained considerable respect and critical acclaim.
Yet despite the part the film played in advancing Griffith's career, according to his Andy Griffith Show co-star Ron Howard, Griffith never wanted to do it again.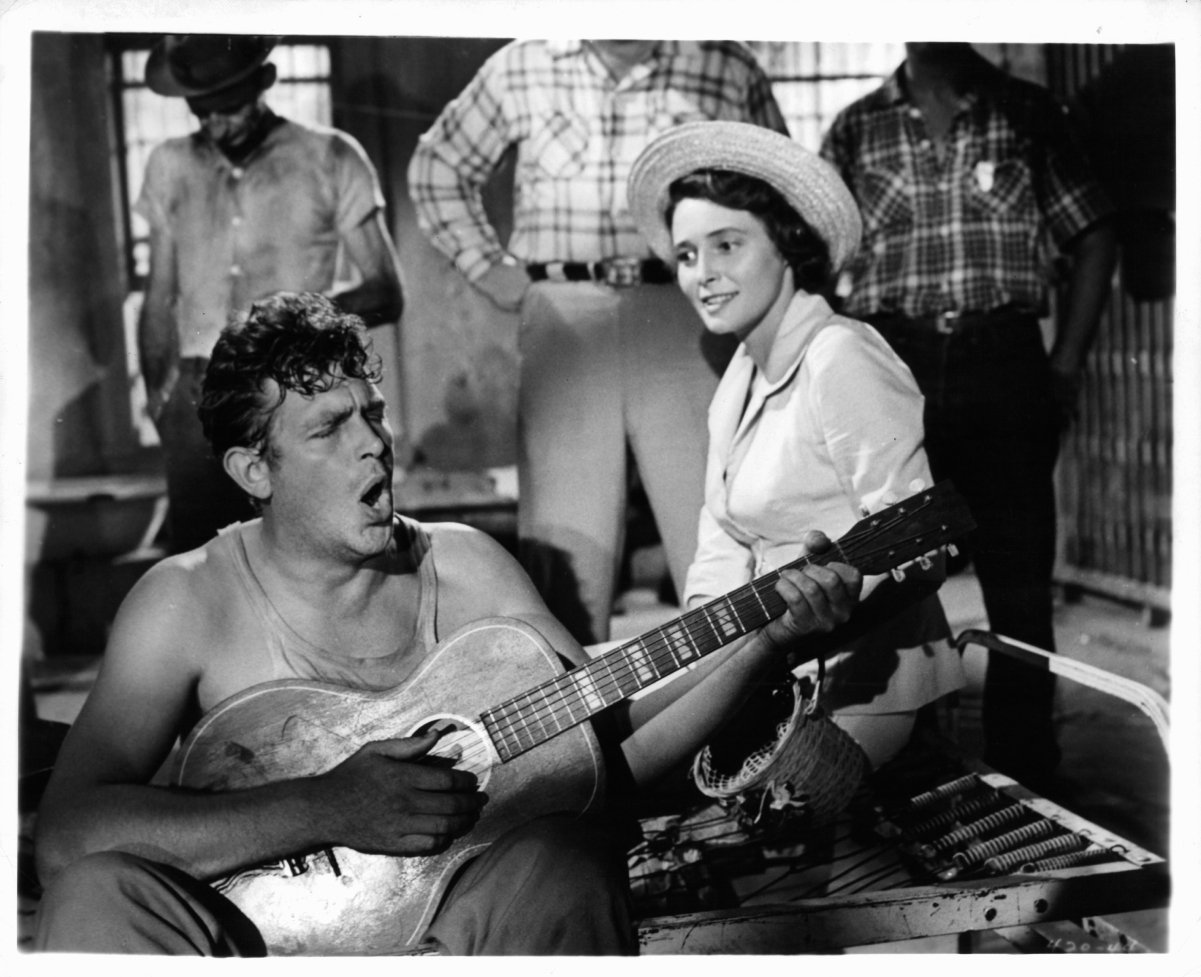 How Griffith got cast in 'A Face in the Crowd'
When Andy Griffith found out in 1957 that director Elia Kazan was considering him for his latest film, A Face in the Crowd, the actor had only started to gain notice for his work as a stage performer. The Andy Griffith Show was three years away. It was his "What It Was, Was Football" monologue, which he performed in clubs and eventually on The Ed Sullivan Show, that sold nearly a million copies on vinyl and made the country take notice of him. Now starring on Broadway in No Time for Sergeants, the actor had caught Kazan's eye for the lead in the film.
Griffith was dealing with an Oscar-winning director and had to convince Kazan he was the right man for the role of charming and narcissistic drifter Larry "Lonesome" Rhodes, as Daniel de Visé noted in Andy and Don: The Making of a Friendship and a Classic American TV Show.
"Kazan and [screenwriter Budd Schulberg] wanted Andy to prove he could play a monster," de Visé wrote. "Andy thought he could. He asked Kazan, 'Have you ever heard of Oral Roberts?' Andy told Kazan of the Oklahoma faith healer—how Roberts would line up the faithful at a table, seize their heads in his hands and say, 'Heal.' Then Andy grabbed Kazan by the ears, squeezing the head of the great director between his palms. Fever washed over Andy's face as he gazed in Kazan's eyes and cried, 'Heal!' Kazan was rattled, but convinced. Andy had the part."
Griffith's role in the film nearly undid him
Now a great director himself, Ron Howard looked back on his early career on The Andy Griffith Show and Happy Days in his memoir The Boys, co-written with his brother, character actor Clint Howard. In it, he recalled Griffith opening up to him about the film and the toll it took at the time he made it.
"Many years later, when I was a young adult, Andy told me that playing Lonesome Rhodes had been a harrowing experience for him," Howard wrote. "Kazan was a brilliant director, he said, but he had manipulated and provoked Andy to summon his darkest, ugliest thoughts and impulses, and the process about wrecked him. 'I don't ever want to do that again,' Andy said. 'I like to laugh when I'm working.'"
'The Andy Griffith Show' may have been a balm to Griffith after playing Lonesome Rhodes
"The movie, a dark, prescient take on American politics and mass media," Howard noted, "is more appreciated now than it was at the time of its release. But even then, critics were mesmerized by Andy's fiery performance."
The Hillbilly Elegy director added that, while Griffith had been offered similar roles after A Face in the Crowd, he "chose not to go down that path — the psychological toll had been too high. To some degree, Andy said, Mayberry and the benevolent Sheriff Andy Taylor were a conscious response to Lonesome Rhodes, embodiments of rural America at its best."
RELATED: Ron Howard Said He Felt 'Bummed' for 'Dennis the Menace' Star Jay North: 'They Really Ran Him Ragged'