Ron Howard Revealed Why Andy Griffith Wasn't Able to Father Children: 'A New One to My Virgin Ears'
In his recently published memoir The Boys with his brother and fellow actor Clint Howard, director Ron Howard opened up about his early years as a young actor on the sets of television classics The Andy Griffith Show and Happy Days.
On the Griffith Show, Howard recalled that the actors would at times forget there was a youngster among them and share details of their lives he wasn't old enough to understand. In one such incident, the show's star talked openly about why he and his wife had chosen to adopt children, leaving the Opie Taylor actor both curious and confused.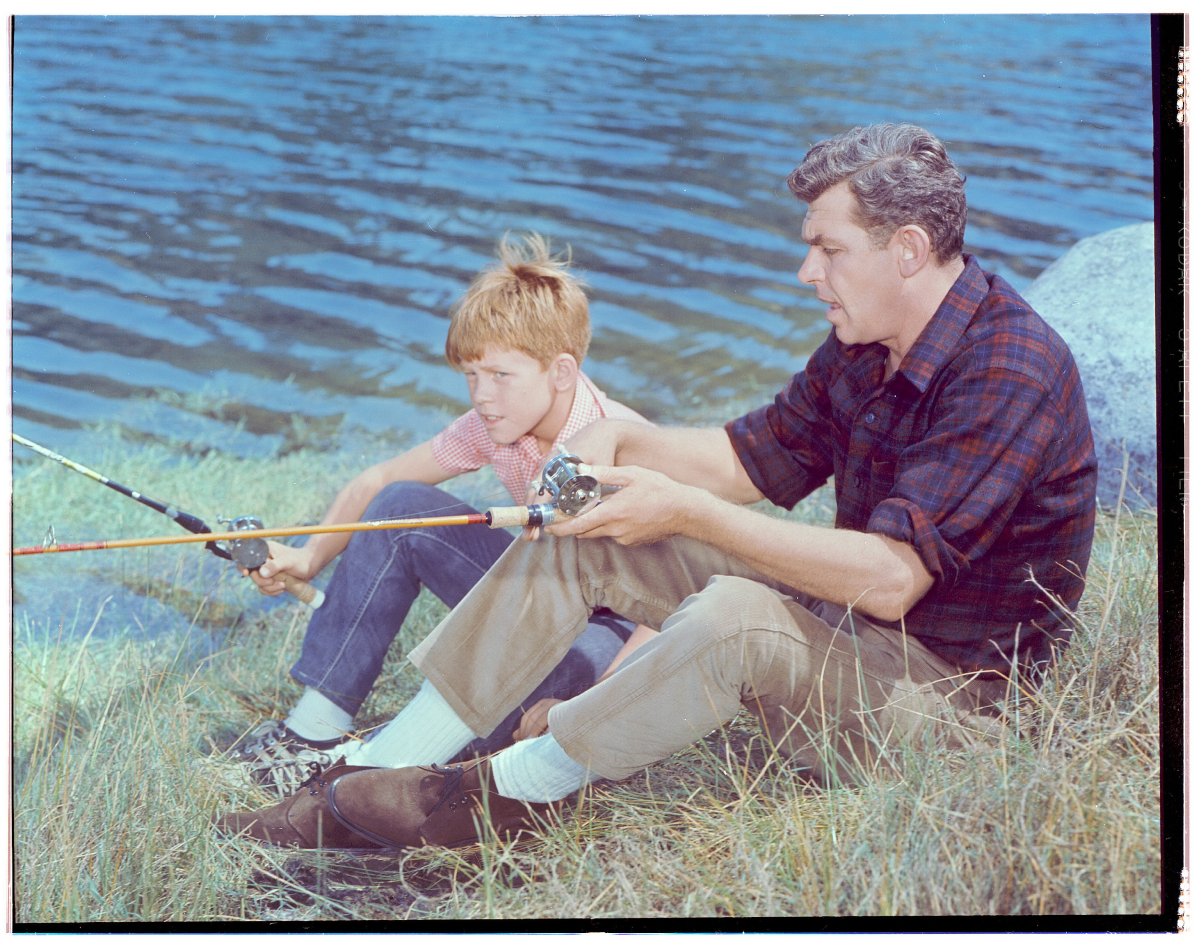 Ron Howard and Andy Griffith were good friends
The Matlock star chatted in 1998 with the Television Academy Foundation about his close relationship with his former TV son. He made clear that the younger actor's parents earned the lion's share of the credit for Howard's discipline and talent as an actor.
"Ronny has a wonderful mother and father," Griffith said. "That is perhaps the principal reason he turned out the way he did. He was always a good kid. And he never considered me his father. He considered me not even a father figure. He considered me his friend. I was playing his father, he knew that."
Griffith said he had been 'rendered sterile' by the mumps
In The Boys, Howard allows fans of The Andy Griffith Show a peek behind the curtain of his formative years on the series. Part of that experience, he said, was being on the set with many of the most talented and generous actors and crew he has ever worked with.
What came along with that, at times, was being privy to a bit of adult conversation not meant for his hearing, as he found out the day he was in listening range of Griffith opening up about his inability to father children.
"As our storytellers went, Andy was the most uninhibited," the Apollo 13 director wrote. "I was mildly scandalized when he told everyone that he had been rendered sterile by a bout of the mumps in his teens, so he and his wife had adopted their children."
While Howard did not specify his age in learning this information, he was young enough that his father Rance took the moment to clarify what Griffith had said.
"'[Griffith's] candor was laudable, but the very subject of sterility was a new one to my virgin ears," he continued. "I sort of understood what Andy meant from the context of the story, but Dad preemptively took the opportunity to explain the concept in greater detail in the car ride home that day. He explained that lots of people of his and Andy's generation came down with the mumps, but he was lucky not to have had a case as bad as Andy's."
Howard shared a 'Griffith Show'-like moment with his father
His father's straightforward explanation of the matter of sterility to his son, and their brief conversation afterward illustrates their close relationship and the confidence the actor felt in opening up to his dad, as Howard recalled: "'I'm glad you weren't sterile, Dad'," I said, brimming with sincerity. "'Well, me too, Ronny. I feel very lucky about that.'"
It was this easy camaraderie with openness and respect between father and son that influenced Griffith to model Andy and Opie Taylor's characters after the Howards. And, clearly, it worked.