Ron Howard's Dad Revealed What Kept Him and Andy Griffith From Becoming Close Friends: 'We Weren't Buddy Buddies'
As a child actor, Ron Howard famously portrayed son Opie Taylor to Sheriff Andy Taylor on The Andy Griffith Show in the 1960s. His father Rance accompanied Ron throughout his early career on the comedy's set and made several crucial contributions to the series.
In an interview prior to his 2017 death, Rance opened up about his relationship with the show's star, Andy Griffith, and why he felt the two never became closer friends.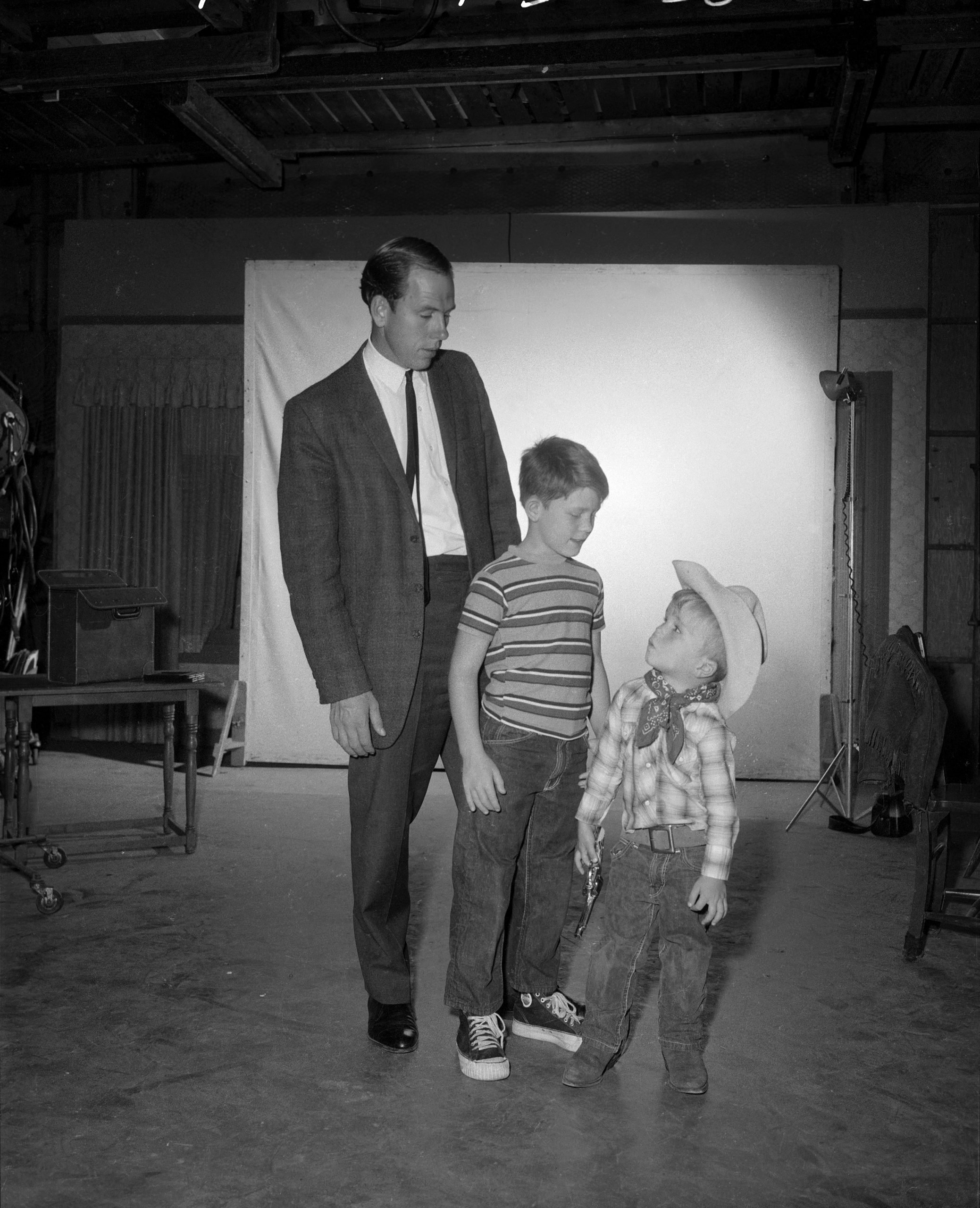 Rance was an accomplished actor
Ron Howard's dad was no stage dad who came into the acting realm through his son. He'd already had a career of his own by the time Ron got noticed on another television program and sought after for the role of Opie Taylor.
In fact, Rance had worked with legendary actor Henry Fonda in the touring stage company of Mister Roberts in the 1950s.
"I had the advantage that my dad had toured with Henry Fonda," Ron told the Television Academy Foundation, in speaking of getting to know Fonda on the set of their 1970s comedy/drama The Smith Family. "He was really talkative with me. And he liked my dad. My dad would come visit and sort of became this bridge. And I wound up learning a lot about acting and also learning a lot about film because Hank was willing to talk about all the great directors that he'd worked with."
Rance said his family loved Andy but didn't socialize with the show star
The elder Howard appeared on the Griffith Show podcast "Two Chairs No Waiting" in 2016, offering a truly unique perspective on questions ranging from what Aunt Bee actor Frances Bavier was really like and how he wound up getting cast in various roles on the show. When asked about Griffith, Rance was honest in his appraisal of their friendship during the show's run.
"Not an awful lot," Rance replied when asked how much Griffith meant to his family.
"I mean, we liked Andy," he said. "We loved Andy. But, we didn't socialize with Andy. I mean we didn't run over to Andy Griffith's place and swim in his pool or swing on his tree."
Rance Howard revealed why he and Griffith never became 'really close' friends
The father of two expanded on his answer, saying that Griffith was "a private person" and opening up about his mostly professional relationship with the Matlock actor.
"He had some close friends," Rance added. "One was [the show's makeup man] Lee Greenway, one was Don Knotts. Andy and I were friends, but I can't really say that we were close friends, you know? I mean we were good friends, but we weren't buddy buddies. If there's anything that kept Andy and I from really, really embracing and becoming really close friends, it would be that we were almost too much alike.
"Because I kind of valued my privacy, Andy definitely valued his; we were both to some extent sort of lone wolves. What I'm saying is, Andy had a few really, really close friends. And I can't count myself as one of those."
RELATED: Ron Howard Honored His Dad Rance and On-Screen Father Andy Griffith in an Emotional Tweet