Ron Howard's Dad Had Never Seen Andy Griffith 'That Mellow Before' as on the 'Griffith Show' Reunion Movie
Former The Andy Griffith Show star Ron Howard spent eight years on the classic comedy. In the role of Opie Taylor, son to Sheriff Andy Taylor, Ron had right beside him his dad Rance. An actor in his own right, Rance served as Ron's dialogue coach for those years.
In a 2016 interview, Rance opened up about Return to Mayberry, the 1986 TV movie that reunited most of the Griffith Show cast. He revealed that the project allowed many in the cast to see a side to Griffith that they'd never seen before.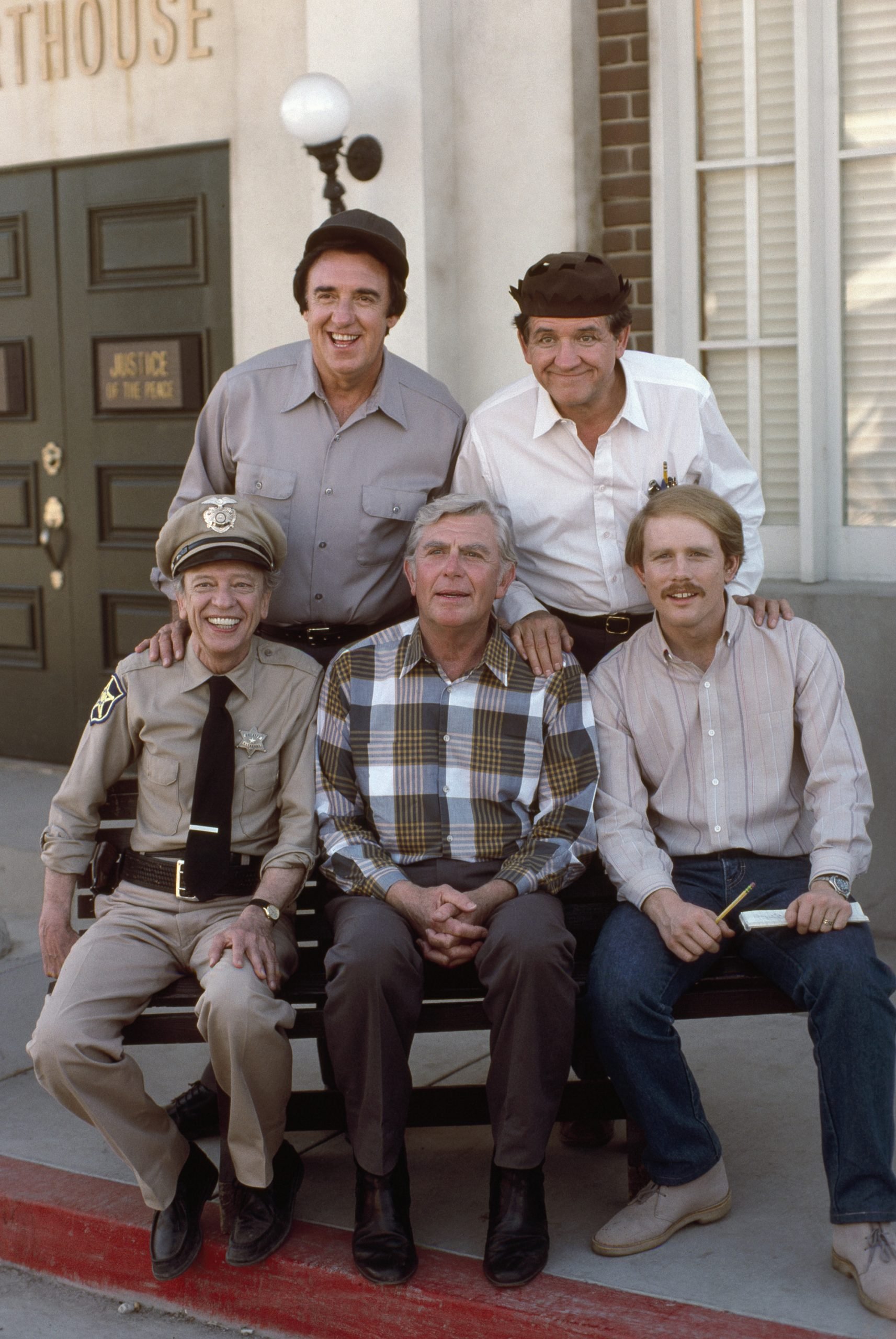 Rance regretted that Frances Bavier wouldn't join 'Return to Mayberry'
One cast member notably missing from the 1986 film that brought Mayberry back to the small screen was Aunt Bee actor Frances Bavier.
As Andy and Don: The Making of a Friendship and a Classic American TV Show author Daniel de Visé noted, "In February 1986, the Griffith principals traveled to Southern California wine country to begin shooting Return to Mayberry. The exception was Frances Bavier, Aunt Bee. The official explanation was illness, but Frances simply wasn't interested in returning to Mayberry. She refused to record even a few lines to be played, like a voice-over from beyond, in a scene that had Andy visit her grave."
Rance Howard, in an interview with "Goober Says Hey" Andy Griffith Show fan podcast host John Lane (aired on podcast "Two Chairs No Waiting"), expressed his disappointment at Bavier's absence.
"They couldn't enlist Frances," Rance recalled. "Frances didn't want to do it, so we missed Frances."
Rance Howard recalled Griffith as 'mellow' at the TV movie reunion
During his interview, Rance remembered how differently Griffith seemed from decades before as the cast shared a meal.
"I remember I had a small part in it and my late wife [Jean Howard] was there with me," he said. "We were all having dinner at this little restaurant. We were all sitting in a dining room having dinner and laughing and talking.
"And Andy came up and he said, 'Yeah, this is just the way it should be. You and Jean, there's Ronny over there, this is just like old times.' I never quite had seen Andy that mellow before. It was a memorable show and I think we all enjoyed it very much."
'Return to Mayberry' was 'like old times'
Griffith in an interview with the Television Academy Foundation, revealed that it was Rance's son Ron who inspired the project in the first place.
"We did a Mayberry reunion show a few years ago, and Ronnie's the reason we did it," Griffith said. "Because me and Don and Ronnie were at dinner one night and he asked me why I wasn't going to do [a reunion show]. Griffith, who died in 2012, had been hesitant about revisiting Mayberry, as he told Ron.
"I answered, 'I've always been afraid of it.' He said, 'If you ever do it, I want to be in it.' Well, that put me to thinking. So, we did it. Big hit," Griffith said with a smile.
Nostalgically, Rance seemed to agree with Griffith, in that the film was a delight to watch come together. "[The movie] was with Andy and Don," the actor said. "It was like revisiting, like doing an episode of The Andy Griffith Show. It was so much fun. [Aneta] Corsaut was in it. It was like old times, it was like a reunion, really."
RELATED: This 'Andy Griffith Show' Star's Big Break Happened in a Classic Film With the Late Steve McQueen