Royal Watchers Have Questions After Body Part of Mystery Person Is Seen in Infamous Prince Andrew Photo
An uncropped version of the photo of Prince Andrew and his accuser has raised the same question among many royal watchers.
Before 2021 concluded, there was justice for some of Jeffrey Epstein's victims when his former associate Ghislaine Maxwell was convicted on several counts of recruiting and grooming teenage girls for sexual encounters with the late financier. Her conviction threw the spotlight back on Prince Andrew who has been accused of having sex multiple times with one of Epstein's alleged victims when she was a minor.
A judge recently decided that the civil lawsuit brought on by the Duke of York's accuser, Virginia Guiffre, will go to trial. Here's more on that, plus how Andrew reportedly reacted when he was stripped of his titles and the question royal watchers have after a mystery person's body part is seen in a photo of the prince and Guiffre.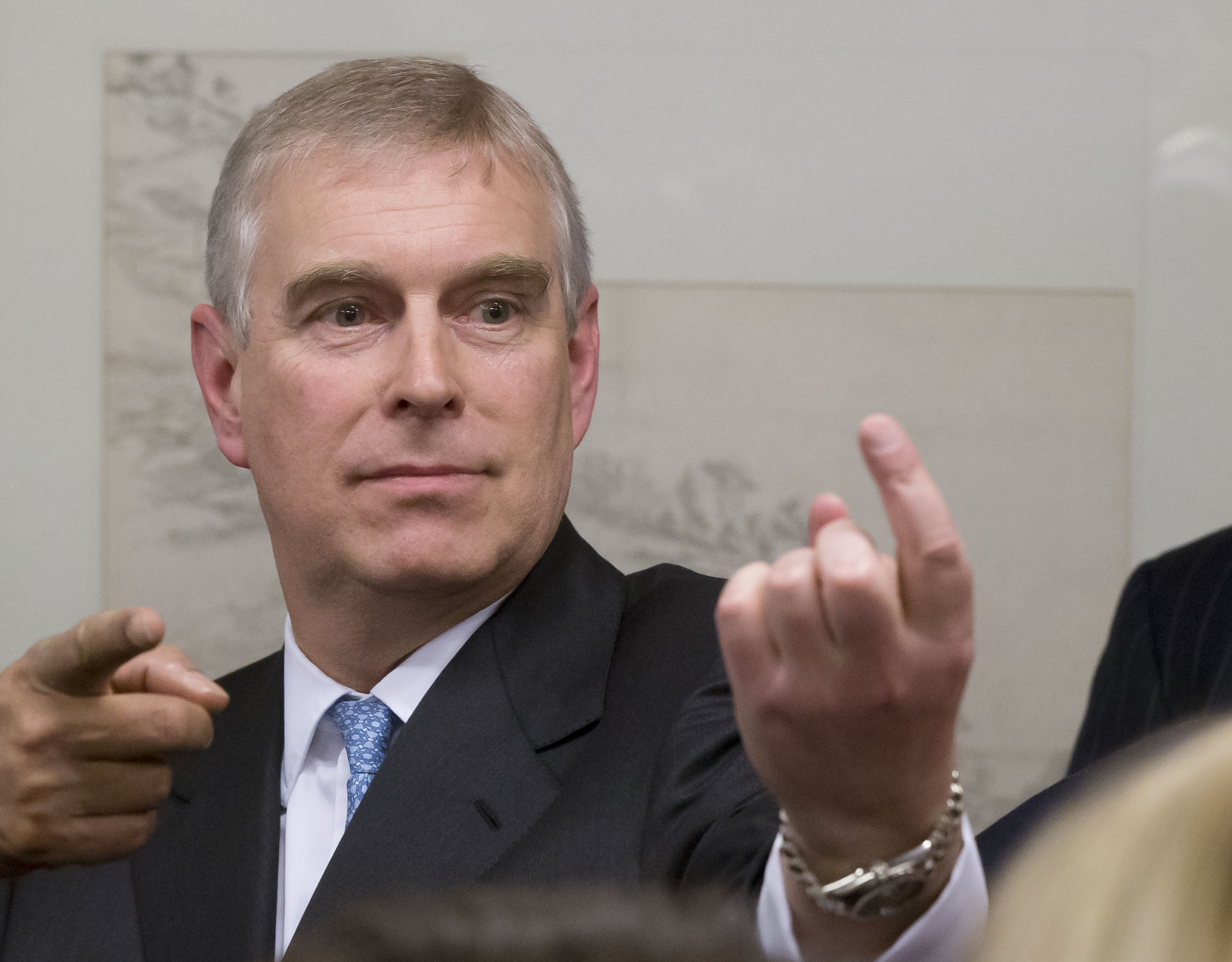 Prince Andrew reportedly left in tears after losing royal patronages and privileges
On Jan. 13, news broke that Queen Elizabeth II stripped her son of his honorary military titles and removed his remaining royal patronages. He is also no longer able to use the "His Royal Highness" style anymore but will retain his Duke of York peerage.
After the decision was made public, a statement from Buckingham Palace read: "With the queen's approval and agreement, the Duke of York's military affiliations and royal patronages have been returned to the queen. The Duke of York will continue not to undertake any public duties and is defending this case as a private citizen."
Royal watchers want to know whose thumb is in the picture
Calls for Andrew's titles to be removed have been growing ever since his disastrous TV interview in 2019. During that, he tried to explain his friendship with the late convicted pedophile and did not come off as believable claiming that he never met Guiffre.
A piece of damning evidence against the queen's second-oldest son is a picture of him with his arm around Guiffre when she was 17. Maxwell is smiling in the background of the photograph said to be taken inside her London townhome in 2001. An image of the uncropped version of the photo was shared recently. It shows a mystery person's thumb on the lower right-hand side and now, many royal watchers want to know whose thumb that is.
One Twitter user asked if Maxwell has revealed anything about it writing: "Did Maxwell ever say it was someone else's hand?" While another stressed the need to find out tweeting: "Get forensics on that!"
The reason the identity of the person who took the picture could be crucial to the case is because it would bring about another potential witness who would have seen Andrew and Guiffre together. However, the thumb could be that of Epstein though as no one has ever come forward in the past two decades to say they were at Maxwell's house that evening and snapped the picture.
Prince Andrew insists he has no recollection of the photograph being taken and denies the accusations against him.