'RuPaul's Drag Race: All Stars 6': Why A'keria C. Davenport Rejected the Lip-Sync Battle
RuPaul's Drag Race All Stars 6 Episode 1 promised that there would be a major twist this season. This time, it has been teased as "a game within a game." It was revealed in episode 10 that after each elimination, queens have been lip-syncing for the chance to re-enter the competition. The queens who are still in the competition watched as each of the queens would lip-sync and eliminate each other one by one. However, this ended up not being in the cards for A'Keria C. Davenport.
A'Keria C. Davenport was a no-show to the 'RuPaul's Drag Race: All Stars 6' lip-sync battle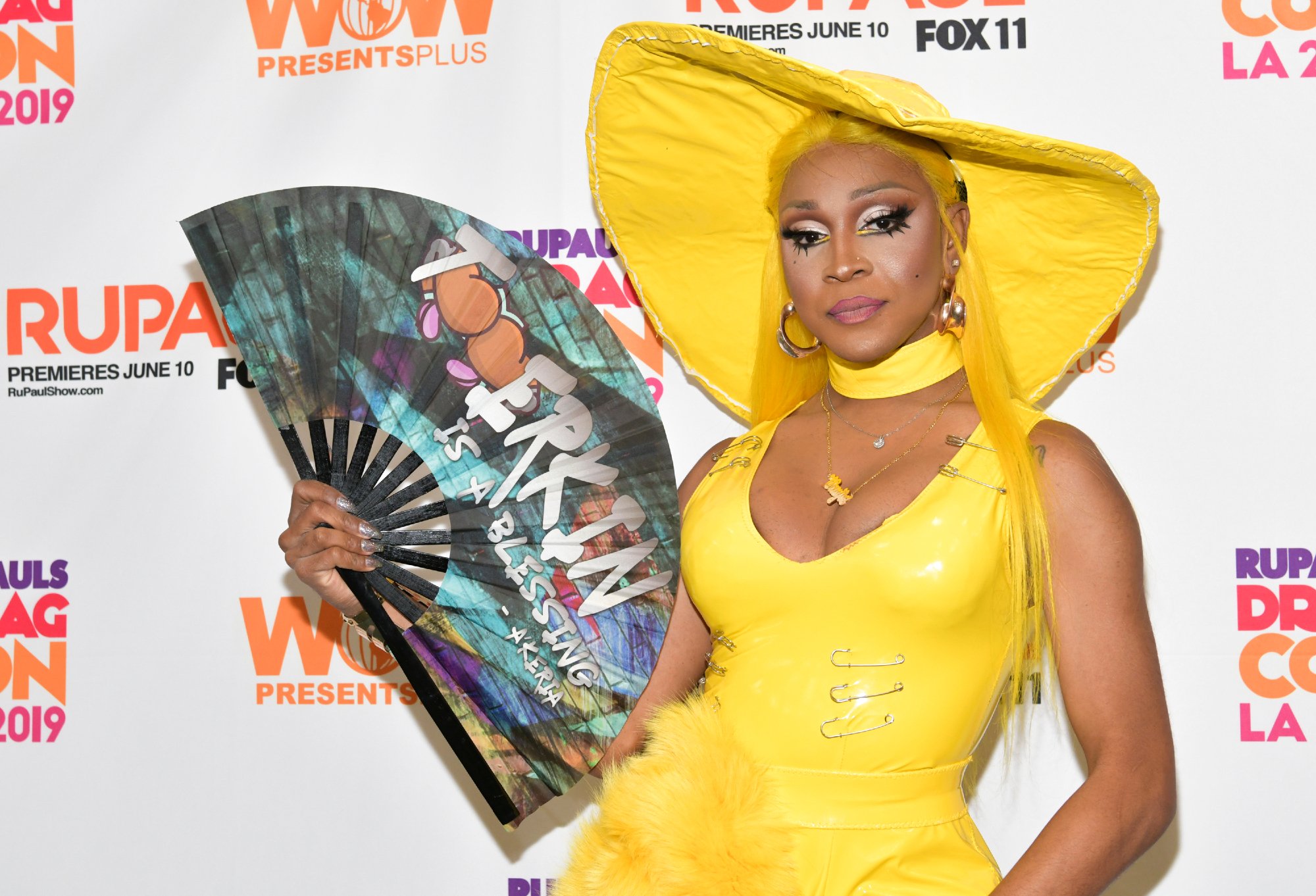 Contestant Silky Nutmeg Ganache was the third to be eliminated. However, that didn't stop her from lip-syncing her way through nearly all of the other eliminated cast members. She slayed the other queens with her combination of creativity, uniqueness, nerve, and talent. Fans of the show were excited to see her lip-sync against her RuPaul's Drag Race Season 11 sister A'Keria. After all, she's known for delivering tremendous lip-syncs.
Silky stood on the stage waiting to lip-sync to Aqua's song "Barbie Girl." However, the stage behind the curtains was empty. Silky jokingly remarked that they were hiding season 6 queen Laganja Estranja, who shocked audiences around the world with her sudden entrance from above in a previous episode. RuPaul then announced that A'Keria would not be competing, as she turned down the opportunity to lip-sync.
Regardless, Silky requested to still lip-sync, even if she had no competitor. The lip-sync went on to become one of the most iconic comedy lip-syncs on the show. She prepared half of her look presenting as male and the other as female, lip-syncing to both of the vocals of the song. A'Keria later tweeted "B—- I would have just stopped and laughed at her lol."
A'Keria C. Davenport was satisfied with how the world will see her drag
Episode 10 briefly revealed A'Keria's explanation for refusing the lip-sync. However, she went into greater detail during a bonus clip released for RuPaul's Drag Race judge Michelle Visage's YouTube show Whatcha Packin. She expressed that RuPaul's Drag Race All Stars 6 aided in her "falling back in love with drag and the art form."
A'Keria continued: "And leaving the competition when Mama Ru asked me to sashay away, I could actually leave feeling like I presented how I wanted the world to see as A'Keria." Queens return for RuPaul's Drag Race All Stars for the opportunity to show another side of themselves, as well as another shot at taking home the crown.
"And to know that in that moment, everybody has a season," A'Keria explained. "In that moment, it just may not be your season. So this is your chance to bow gracefully and allow the world to fall in love with what you did present and actually give that somewhere else." Rather than feeling defeated and getting upset at the situation, she decided to take that energy outside of the show to continue her drag.
The A'Keria C. Davenport legacy
The RuPaul's Drag Race Season 11 ended her run on All Stars 6 with one high placement, one safe, one low, and two bottoms. While some fans believe that it was her time to leave the competition, many viewers were sad to see her eliminated. Before the season premiered, there was a lot of hype that placed A'Keria in the finale or close to it.
The RuPaul's Drag Race Season 11 queen had the opportunity to show the world another dimension to her drag persona. Even if she didn't reach the finale as she did in her original season, she has only increased the passion that fans have for her personality, drag looks, and talent.
This won't be the last time that fans see A'Keria. The show will only give her career a boost moving forward, as it gave her more exposure. Until then, stay tuned for the remainder of RuPaul's Drag Race All Stars 6 to see who's going to take home the crown.
RELATED: When Is the Finale of 'RuPaul's Drag Race: All-Stars 6'?