'RuPaul's Drag Race All Stars 6': Ra'Jah O'Hara Only Spent $600 on Her Runway Looks & Made Her Own Outfits
RuPaul's Drag Race All Stars 6 has come to an end, but it has proven to be one for the books. The season is frequently referred to as one of the best seasons in the show's run thus far. It features a cast of diverse queens with various forms of drag. Previous queens have spoken about how expensive the show can be. Competitors continue to raise the bar for fashion, which results in price tags going up. All Stars 6 finalist Ra'Jah O'Hara talked about how she delivered stunning runways for only $600 total for the season.
Ra'Jah O'Hara made everything that she wore on 'RuPaul's Drag Race All Stars 6'
Ra'Jah showed her impressive sewing talents in the first episode of the season. She made a beautiful garment in one minute. However, fans didn't realize that she doesn't only sew for speed, but for precision. Ra'Jah talked about how she made just about everything she brought with her for All Stars 6 with NewNowNext.
"Well, I made everything, and then I had to be resourceful," Ra'Jah said. "I had to take a piece of this costume or a piece of that outfit and throw something with that. I had to be very resourceful first off because we were in the middle of a pandemic working with limited time and resources, but also because I didn't actually have the connections."
Unfortunately, queens who are edited to be the villain of a given season receive serious hate online. Ra'Jah experienced this first-hand after her run on season 11. This impacted her future career opportunities and perception within the community.
Ra'Jah continued: "A lot of girls leave Drag Race and they are so beloved by the world that the world opens up and unveils themselves to these queens so that they have a lot more opportunities to be seen and recognized by designers. But me leaving Season 11 as the villain, I didn't have that opportunity. All I got to see was my inbox flooded with snake emojis and death threats. The fact that I absolutely sew, that I know how to sew and that I'm comfortable sewing as well."
Ra'Jah O'Hara spent only $600 on 'RuPaul's Drag Race All Stars 6'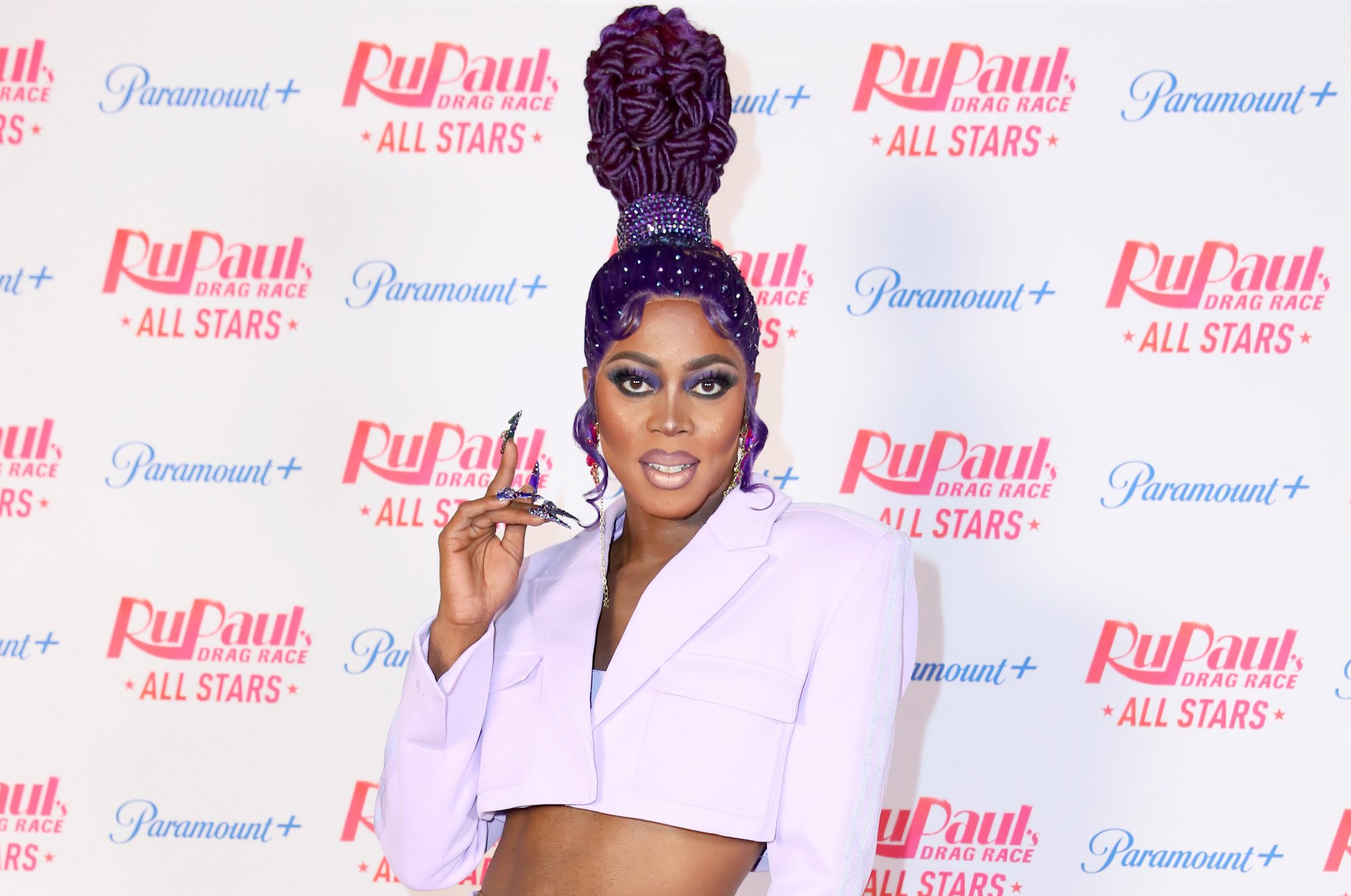 Not all queens enter RuPaul's Drag Race knowing how to sew. However, Ra'Jah is not one of those queens. She shocked the world with her skillful display, but she also managed to pull it off on a budget much smaller than many previous contestants.
"So I knew that I had to use what I had and all I had at the time was $600," Ra'Jah explained. "Because I knew I wasn't going to be able to take out a $20,000 loan like some people do. I feel like if I can't make it with what I got, it ain't for me. And luckily I was able to make everything that you saw."
However, she did note, "Except for the blue tulle gown. My sister Ariel O'Hara — I have to give her flowers — she did come through. She made the blue tulle dress for me that I wore for my thrills, but everything else on the runway I made myself, specifically for the competition."
The toxic fandom
Unfortunately, Ra'Jah is one of the many names that have been targeted by the toxic fandom. For example, Kandy Muse from season 13 received death threats, with some fans even attacking her mother directly. This is a reality television show that will always exaggerate the drama, but the fandom's behavior is all too real.
Ra'Jah talked extensively on All Stars 6 about her journey from season 11 and how she learned to not allow her insecurities to take hold of her. She's the same person, but she has finally had the opportunity to show more of what she has to offer. Ra'Jah had an impressive run on All Stars 6, made even more so by the fact that she made all of her own runways.