'RuPaul's Drag Race All Stars 6': Trinity K. Bonet Defends Eureka Against Internet Trolls – 'Leave Her the F— Alone!'
The cast of RuPaul's Drag Race All Stars 6 has a superb cast of talent. Audiences have celebrated the season for its diverse cast. The queens come from a variety of seasons and various backgrounds. As a result, there's a wide array of drag styles for the world to enjoy. Viewers root for their favorites to win the crown, but sometimes the fandom crosses the line. Trinity K. Bonet and Eureka both have first-hand experiences dealing with toxicity from the fandom from their original seasons.
'RuPaul's Drag Race All Stars 6' 'game within a game' twist
RuPaul teased that there would be a "game within a game" twist during episode 1. However, the queens had no idea what that could possibly be. Eliminated queens from each week have been secretly lip-syncing for the chance to re-enter the competition. Silky Nutmeg Ganache stunned audiences after winning six lip-syncs in a row. She has rightfully earned her title as a "lip-sync assassin."
However, she ultimately lost the final lip-sync against Eureka. As a result, the self-proclaimed "Elephant Queen" has returned to the competition. Trinity was initially frustrated that another queen would be rejoining the competition, regardless of who won the "game within a game." She knew that since she had the most bottom placements, the other girls would vote her out if she didn't win the next challenge.
Eureka secured their first win in the competition in episode 11. They tied in the "lip-sync for your legacy" against season 12 winner Jaida Essence Hall. As a result, Eureka's lipstick and the group's choice are both eliminated. However, the decision was unanimous to eliminate Trinity from the competition, solidifying the top four without her. In response, some fans have taken to social media to insult Eureka.
Trinity K. Bonet stands up for Eureka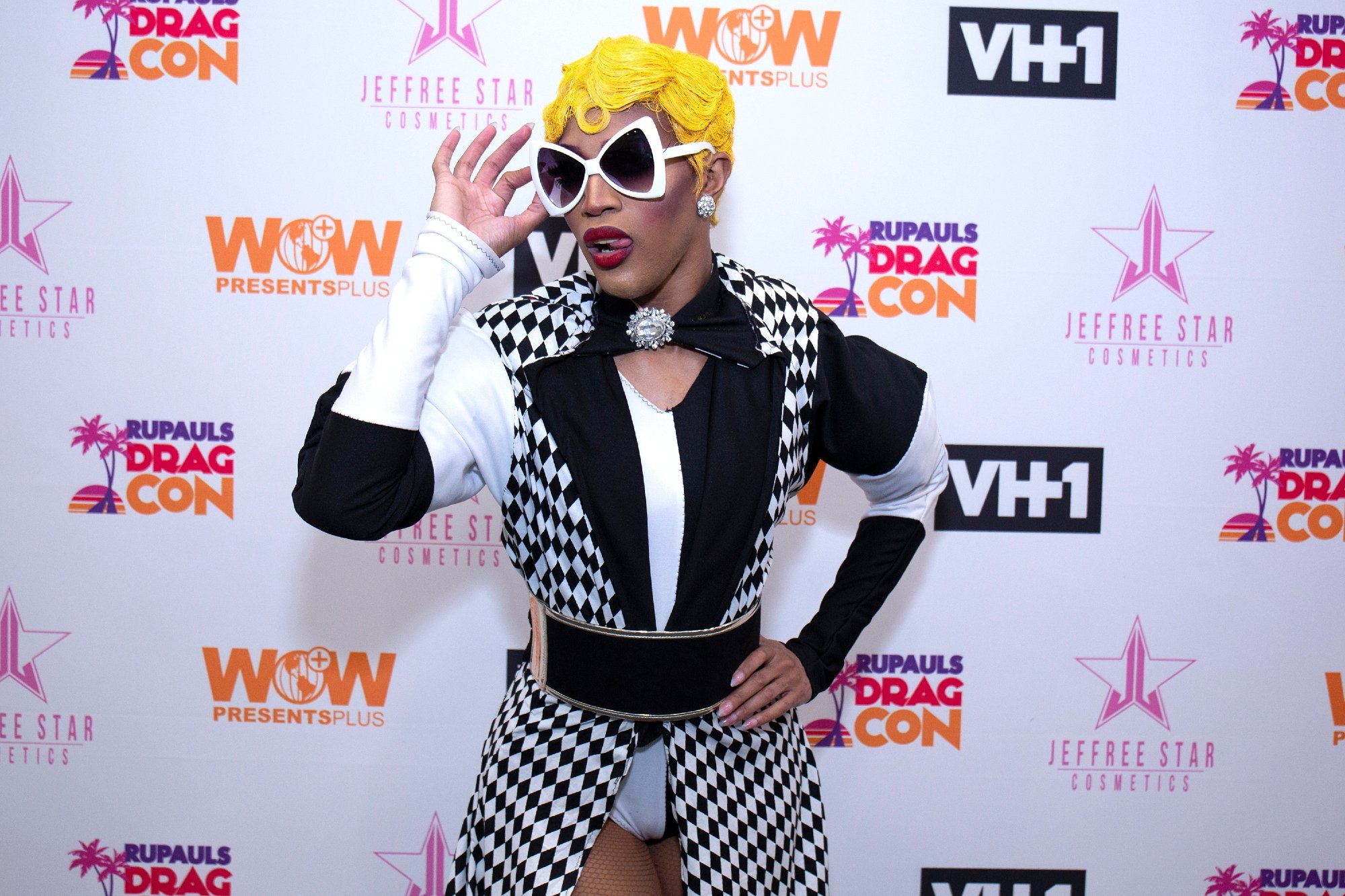 Trinity and Eureka have developed a close relationship while on All Stars 6. They have exchanged friendly flirtations and supported each other throughout the competition. Queens providing emotional support to one another is always nice to see. Additionally, some fans need to be kept in check.
Trinity posted on Instagram to do exactly that. She explained how hard Eureka has worked to get to this point. "All that getting on her page and reading over a punk ass tv show is childish and y'all wayyyy too invested!!!!," she wrote. "Like it's creepy! This girl worked her ass off!!!"
Trinity celebrated Eureka for their perseverance throughout the competition, despite not quite snatching a win until this past week. "Damn near always on top..y'all just have programmed it in your minds that if your fav isn't doing well no one else can!!," she pointed out. "Again CREEPY!!!!!"
She continued: "So I'm askin nice for now! LEAVE HER THE F— ALONE!"
'RuPaul's Drag Race All Stars 6' top four audience reactions
Trinity got emotional in her final episode, which is understandable. She has put in so much hard work and it shows. The fans have shared an abundance of love for her, so they were heartbroken that she didn't make it into the finale. However, she doesn't want another queen torn down to lift her up.
Trinity addressed her fans: "Y'all the TKB IS good over here I promise!!!! Now I'm going to assume none of my REAL TWINKLES are doin this! Cause we know better! We don't lose we just didn't get crowned!"
Eureka shared their love for Trinity in the comment section. Additionally, an array of other queens including Nicky Doll, Jan, Kameron Michaels, and Brita have also shared their approval of Trinity's post.
Eureka worked hard for this opportunity and shouldn't be bullied for taking their best shot at the crown. It's never acceptable to bully a queen based on a reality television show. Trinity had an astounding run on All Stars 6, but congratulations to Eureka for also turning it out and making it to the finale.